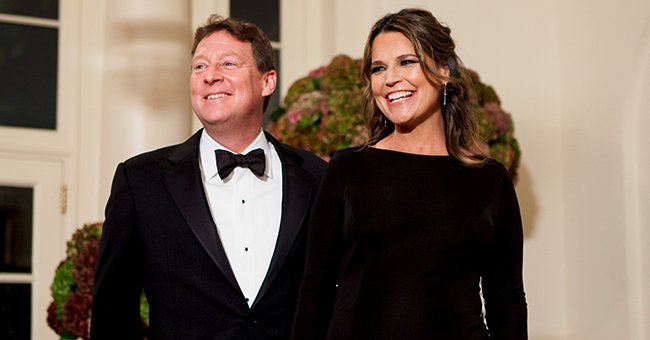 Getty Images
Take a Peek inside Savannah Guthrie's Perfect New York Home
Though it has not been revealed when the journalist and her husband got a lovely and spacious house, it was first bought as a place to relax out of the city. However, the family has been living there since quarantine started and apparently do not want to leave.
The 48-year-old Today show co-host, Savannah Guthrie has been sharing some pictures on her Instagram that show where she has been spending her quarantine time. The snaps usually display her beautiful house located in upstate New York, where she lives with her husband, Michael Feldman, and their two children.
Ever since the coronavirus pandemic started, the Today show has been broadcasted from different sites, and as Guthrie has made her appearances on the show, her audience and fans have been able to take a glimpse at her New York state perfect home.
With several rooms for the kids and the couple to enjoy, nice light, glass windows that show the outside forest landscape, it was obvious for the family to move from their city life to a more peaceful spot and stay and work there for a while.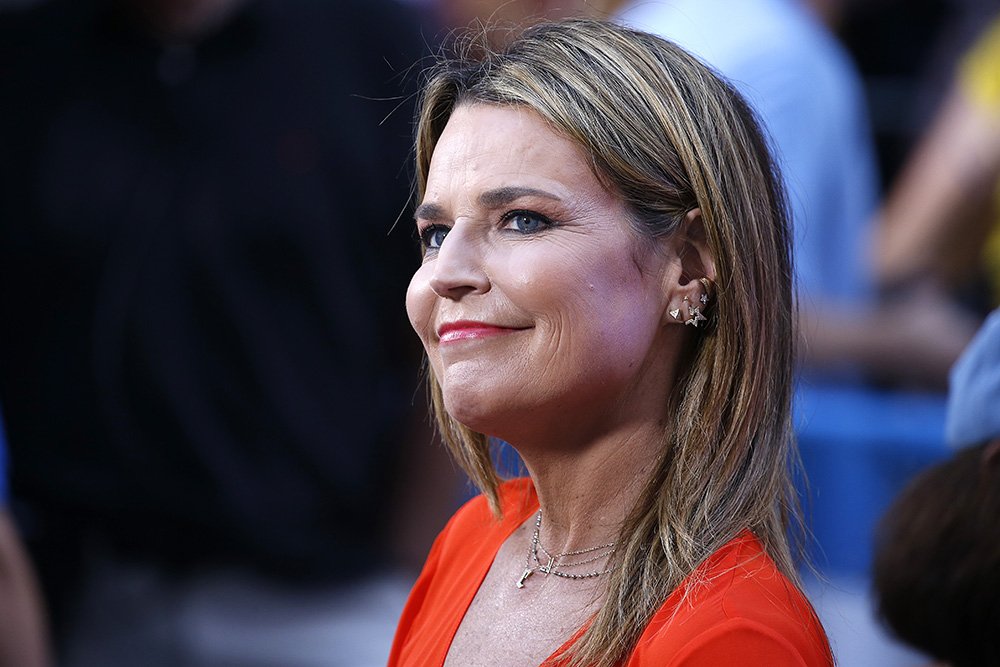 avannah Guthrie attendingas Dierks Bentley's performance on "Today" at Rockefeller Plaza in New York City in August 2019. I Image: Getty Images.
PEACEFUL HOUSE
The gorgeous residence has numerous bedrooms and bathrooms, a spacious kitchen with room enough to enjoy meal preparations with the whole family, a large outdoor area for the kids to run and play, and an indoor gym with workout equipment, where Guthrie made a 100 days of yoga challenge.
Besides being comfortable and having plenty of space, the rooms are decorated with very good taste as much for the kids and the grown-ups, and throughout the house, natural light is the first host in the house.
Though the place was initially acquired to relax and take time off, Guthrie's family has decided to live there while quarantining. It also seems a lot easier for her to deal with home duties and her New York job at this abode.
LOVELY FAMILY
The "Princesses Save the World'' author is a proud wife and mother of two. But her love story goes back when in 2005 she married her first husband, former BBC journalist Mark Orchard. As her career began to take off, by being named a White House correspondent in 2008, her marriage failed and they divorce in 2009.
A couple of months after that, she and Michael met and started dating, but did not get engaged until 4 years later. The lovebirds got married on March 15, 2014, in a small 100-guests ceremony in Arizona. By the time they were planning their wedding, she found out she was pregnant with her first child.
Vale is Guthrie's
5-year-old daughter
and
first child
. The journalist has said that she thought she was not going to be able to have children because she was more than 40 years old, but life proved her wrong. Her
second child
is
3-year-old son
Charles Max, who they call Charley. The boy was named after Guthrie's father who died when she was 16.
Please fill in your e-mail so we can share with you our top stories!