Savannah Chrisley Shares a Sweet Photo with Her Niece Chloe & She Is Already So Grownup
"Chrisley Knows Best" star Savannah Chrisley and her niece Chloe spent a fun time together at the lake, days after dad Todd Chrisley reportedly defended himself and Savannah against a mean social media troll.
Savannah Chrisley spent quality time with her niece Chloe, making the most of the warm weather before winter sets in while out enjoying the sunshine on a lake. Sharing a glimpse into her life, the reality star and the 7-year-old had a wonderful time together.
At the same time last week, Savannah's dad, Todd Chrisley, posted a reply to a series of comments made about himself and Savannah. By no means constructive remarks, Todd "sat" on the for a while before he decided to respond.
LOVE AND 'LAKE LIFE'
On Thursday, Savannah took to social media, updating followers about the great time spent with 7-year-old Chloe. Oversized sunglasses didn't hide the broadly smiling faces as they cuddled up together in a boat out on the lake. Alongside the happy snap, Savannah wrote:
"Love spending time with my favourite girl but also love giving her back to the parentals ???‍♀️ #lakelife."
Adorable Chloe is Todd's granddaughter. She is the daughter of his son Kyle with his ex Angela Johnson, but due to struggles with mental health and substance abuse by both, Todd got full custody of Chloe until such a time that their lives are back on track. 
SAVANNAH RECENTLY UNDERWENT SURGERY 
Towards the end of last month, Savannah had surgery hoping to alleviate years of "excruciating pain" caused by endometriosis. It was the reality star's third surgery to help the condition, and she took to social media to share her story in the hopes of bringing light to the issue.
For years, Savannah said that she felt alone in the pain, that people didn't understand how much it affected other aspects of her life as well. People write it off as expected pain experience during the menstrual cycle, but sometimes the pain's intensity even made her vomit. It also took an emotional toll, as she said:
"I had to keep a lot of it to myself because I had to get up and film and put a smile on my face. There was a lot of hiding how I felt, which didn't help with my mental state."
TODD AND THE TROLL
Last week, Savannah's dad stood up in her defense, and in his own against a social media troll who since deleted their profile on Instagram, but not before Todd got a screenshot of the messages.
Sharing the screenshot for all to see, the person wrote that Savannah has "self-esteem issues" and proclaimed that she pays to try and look pretty because she is naturally ugly. In another comment, the person called  Todd, gay.
Todd clapped back with gusto and said that the person's profile clarified where all the jealousy came from, before calling the poster "weak" for saying that Botox made his daughter look ugly, among other more colorful retorts.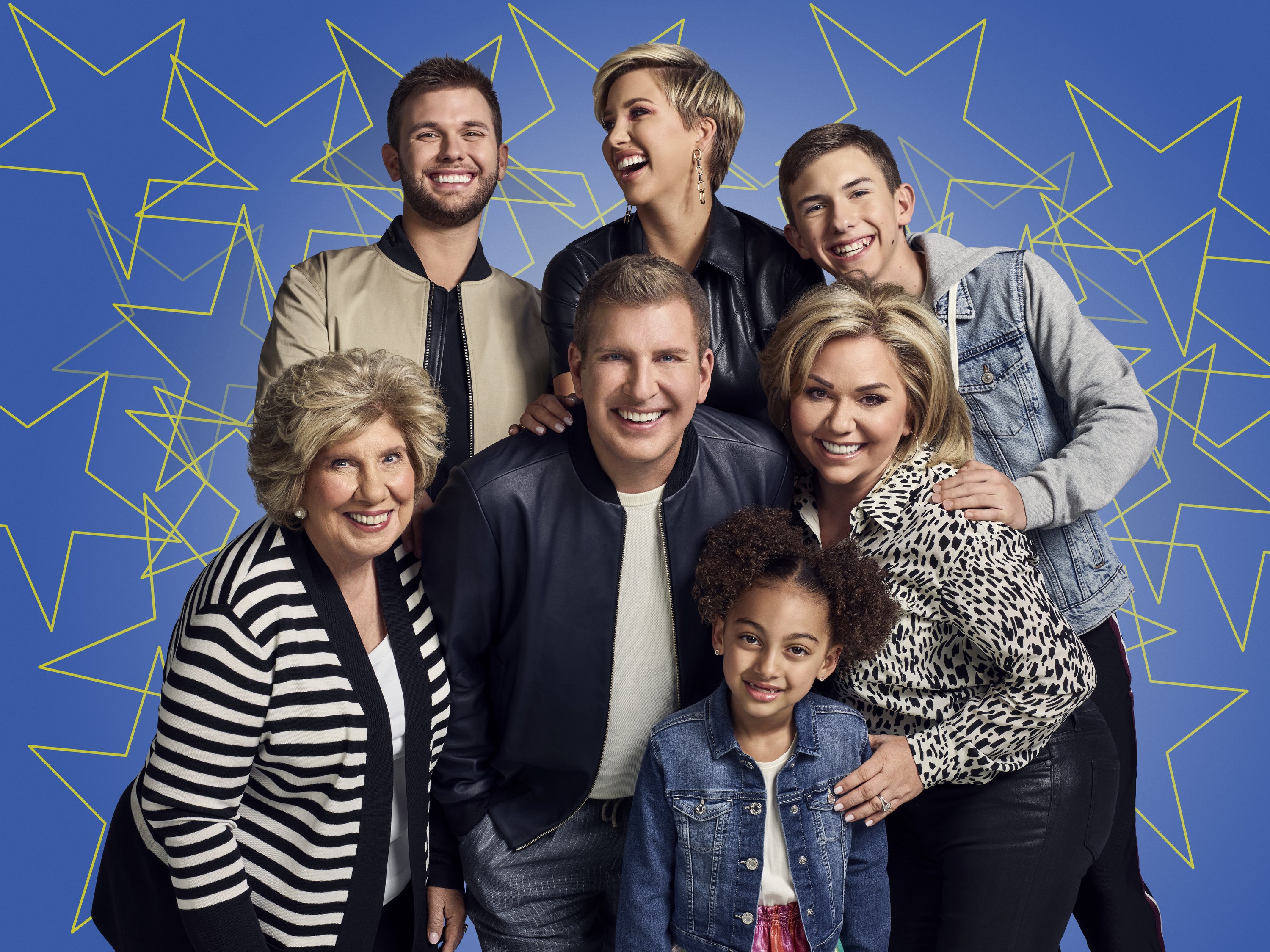 COMIC RELIEF WITH NANNY FAYE
Between all the developments in the Chrisley household, Todd's mother, Nanny Faye saw to a few lighthearted moments when she revealed the items on her Christmas list for this year.
Nanny Faye has become more prominent on the reality show as the seasons go by, and her hilarious shenanigans made her a fan favorite, even though her taste in Christmas presents are so expensive it might even shock Santa.