Hilaria & Alec Baldwin Reveal the Name of Their Son — Here Is What His Name Means
The latest news on Hilaria and Alec Baldwin show that the couple has welcomed their fifth child. Now, they are sharing the baby's moniker with fans on social media.
Hilaria and Alec Baldwin have officially introduced their fifth child to the world. A day after the loving parents joyfully announced that they welcomed their son, they have now revealed his names.
Their new Instagram updates had them introducing their infant and sharing the meaning of his names. On the star mom's page, she shared an angelic photo of her adorable baby looking away from the camera and pulling at fans' heartstrings.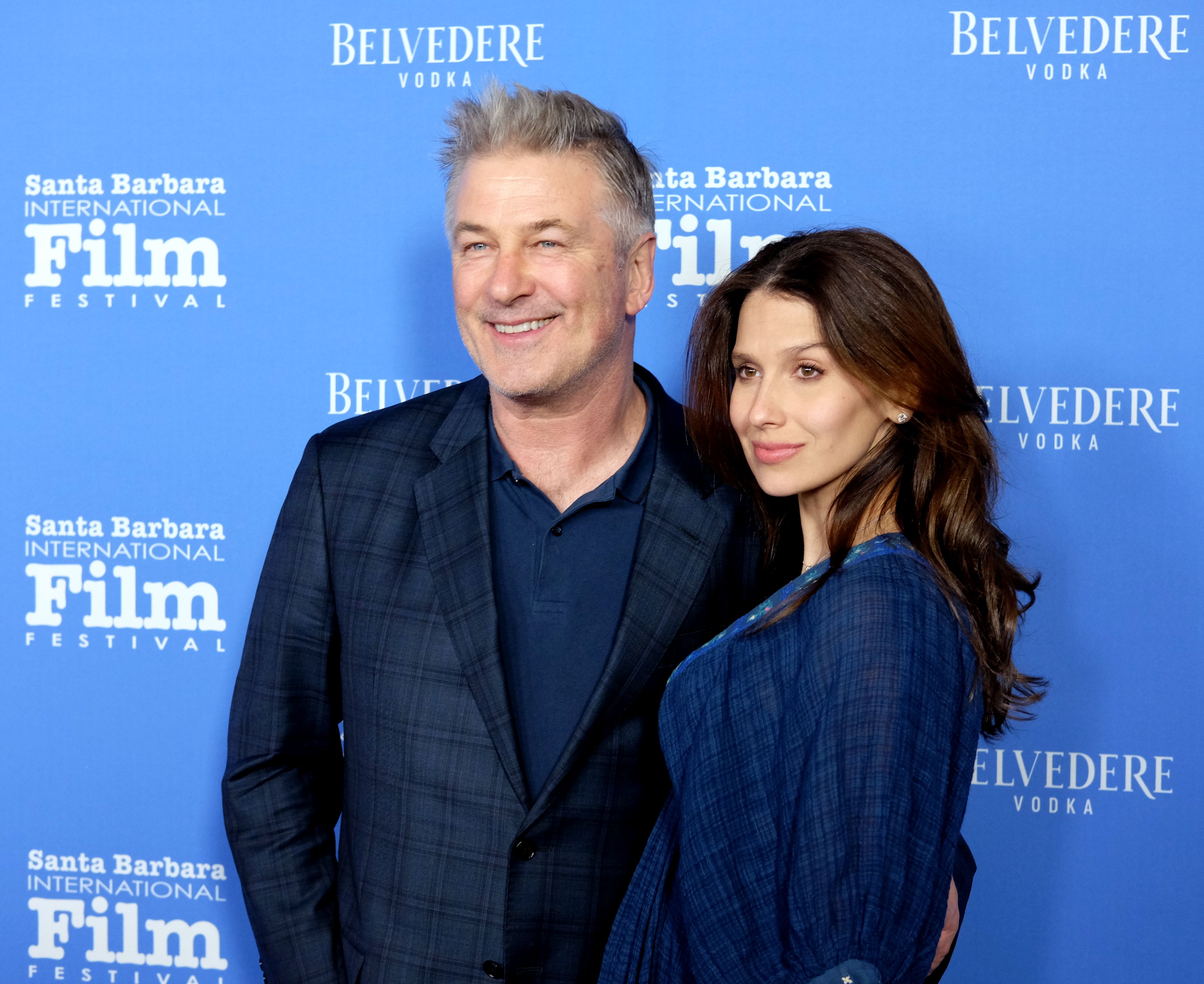 The baby boy was wrapped in a white wooly swaddle, bearing a striking resemblance to his famous father. In the accompanying caption, proud mom Hilaria wrote:
"We would love to introduce you to Eduardo Pau Lucas Baldwin. Born Sept 8, 2020, at 7:46 pm …His name means 'wealthy guardian of peace and light. We love you baby Edu."
Alec also shared a photo of him and Hilaria doting on their newborn while she was still at the hospital. The star actor was photographed staring at his loved ones. The heartwarming photo was captioned with a declaration of love for his wife of almost eight years.
Last year the 36-year-old [Hilaria] and the "30 Rock" star experienced sad moments after she went through two miscarriages.
Alec and Hilaria shared the news of their son's birth on Wednesday with a lovely image of them in the hospital. In the caption, the fitness expert teased fans about his name and she has since delivered on her promise.
Baby Edu joins sister Carmen Gabriela, 7, and brothers Rafael Thomas, 5, Leonardo Ángel Charles, 4 and Romeo Alejandro David, 2. He also has a half-sister 24-year-old Ireland from his father's first marriage to Kim Basinger.
Last year the 36-year-old and the "30 Rock" star experienced sad moments after she went through two miscarriages. The first miscarriage occurred in April, and the second one happened in November when the Yoga enthusiast was four months pregnant.
When she got pregnant again, Hilaria revealed that she knew right away. She also got a surprise quarantine baby shower with her family last month.  The "Mom Brain" co-host made it known that she loved having a big family because it was so much fun and the love was bigger and better.
Hilaria and Alec Baldwin became man and wife in 2012 in a New York ceremony and welcomed their first four children in the space of five years. The doting parents never fail to show the world the sweet bond they share with frequent Instagram updates.