Eniko Hart Shows off Her Growing Baby Bump as She Poses in a Transparent Tight Dress
Kevin Hart's wife Eniko showed off her big baby bump in a sheer brown dress and she was glowing! Even though her due date is so close, she has been working pretty hard to keep that body fit all along and it shows. 
Among the many celebrities who are expecting to welcome their new babies into the world, Eniko Hart stands out with her dedication to keep herself fit while also ensuring that her baby is growing up to be healthy.
The beautiful 36-year-old's maternity glow game is going strong and her pregnancy pictures prove it. Recently, she stunned her Instagram fans with a brand new photograph from her maternity shoot and she truly looks like a goddess.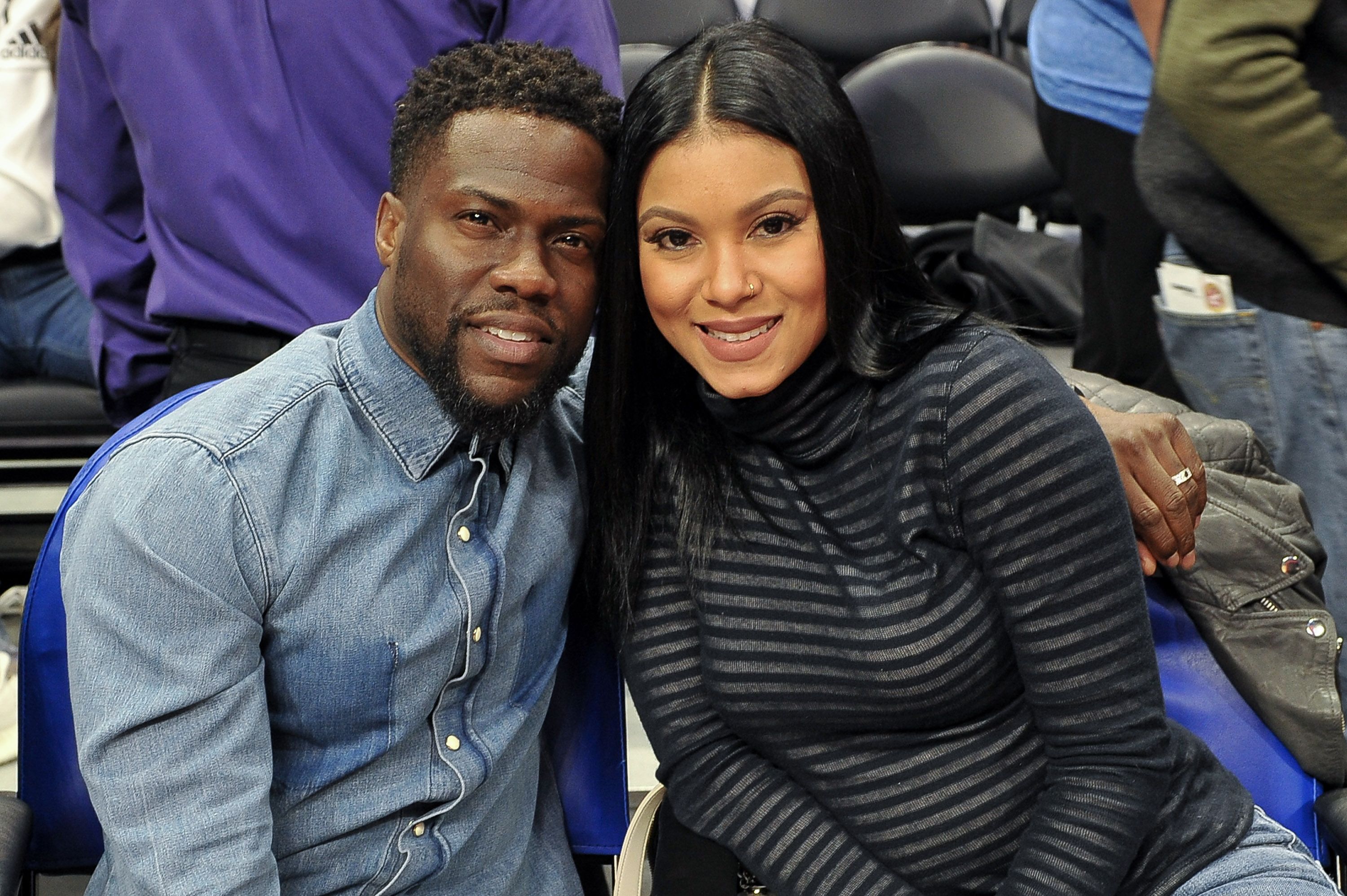 GORGEOUS MOTHER-TO-BE
Eniko was dressed in a sheer brown strappy outfit that perfectly highlighted her curves and of course, her growing baby bump. Without touching her big bump, she gave a sultry pose for the camera.
The drops of water dripping down her body gave an impression that she had just been out of the water. She had subtle makeup on and her bronze skin glowed. She was a sight to behold!
Prior to sharing the picture, Eniko wowed her fans with a picture of her bare baby bump in nothing but a white coat. Thin gold chains hung down her neck as she posed while sitting on a stool. 
Eniko will be holding her second child in her arms pretty soon.
BABY HART IS ALMOST HERE
Meanwhile, her husband Kevin Hart was busy being the biggest fan of his pregnant wife. He took to Instagram to share a magical photo of Eniko gently cradling her baby bump with one hand while covering her body with a thin white blanket. 
The couple is pretty excited to welcome their little bundle of joy. Towards the end of August, they threw a beautiful baby shower with a bohemian theme complete with an Airstream travel trailer. 
The trailer was surrounded by plush furniture, candles, pillows, and lanterns, all in beautiful pastel shades that matched the boho-chic aesthetics. The drive-by baby shower was a huge hit. 
Eniko will be holding her second child in her arms pretty soon. There is something awe-inspiring about the way she can look so tender and vulnerable while showing immense strength at the same time. 
ENIKO'S IMPRESSIVE WORKOUT
After the baby shower pictures came through, the strong baby mama flexed her muscles with an intense pool workout session. She donned a pink bikini set as she performed bicep curls, chest presses, and lateral raises. 
Given that it was the first time she worked out inside a pool, Eniko did an impressive job. Her strength is truly commendable. Fans cannot wait to meet her little one this month.