Serena Williams' Daughter Olympia Looks like a Pro as She Plays Tennis in This New Photo
Little Olympia looked ready to be a tennis pro just like her mom, Serena Williams, in a cute Instagram post. The three-year-old effortlessly showcased her tennis playing skills standing next to her Qai-Qai doll.
Alexis Olympia Ohanian Jr., popularly referred to as Olympia, looks like she's ready to be an Olympic tennis champion like her mom, Serena Williams, in a recent picture of her playing tennis that was uploaded on Instagram.
Olympia, who turns 3 in September 2020, is spotted in the picture wearing a chic black on black ensemble with a cute nose mask while swinging a small red bat to hit a yellow ball. The post was captioned with, "the queen makes it look easy."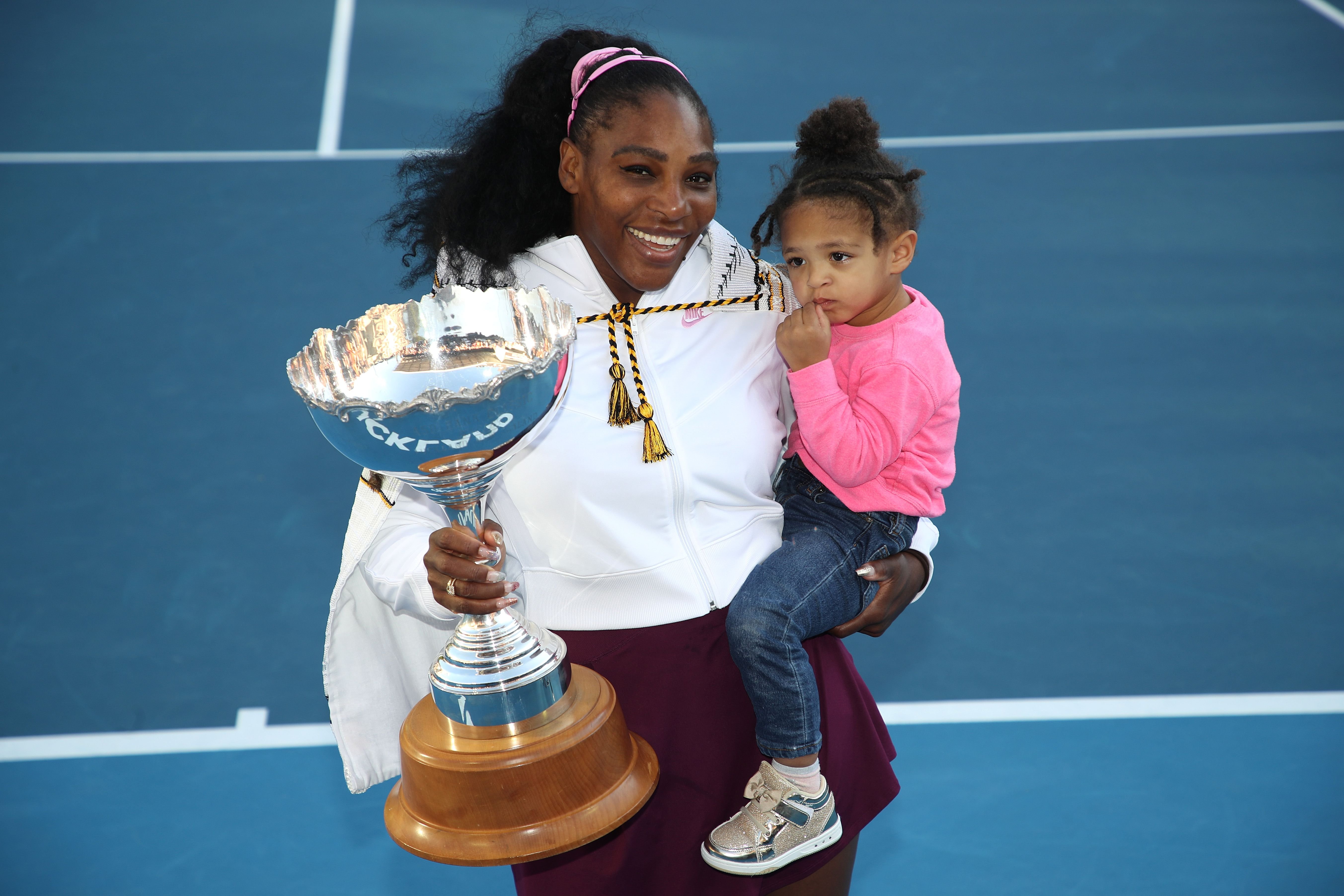 The post received positive reactions from fans who seemed eager for the little girl to venture on a tennis career like her super-star mother.
Still, [Williams] does not want Olympia to be pressured into playing tennis or face criticism from the media.
On the other hand, Williams has a different view about her daughter playing tennis as she doesn't want Olympia to follow in her footsteps but to choose a path of her own.
According to the Olympic gold medalist, she understands the effort and sacrifices it takes to raise a child into a tennis champion like her parents did for her and her sister, Venus Williams.
Still, the mom does not want Olympia to be pressured into playing tennis or face criticism from the media. Despite her wishes, it seems little Olympia has an interest in playing tennis.
The tennis champion shared three adorable pictures of her daughter and herself on Instagram in early July. The pictures showed the mother and child wearing matching purple outfits with their tennis rackets on the court.
Olympia was also spotted with her father, Alexis Ohanian cheering at her mother's tennis match against Sloane Stephens at the recent U.S. Open match which Williams won. Williams joked about her daughter when she told a reporter that:
"I hope she saw her mama fighting. I don't think she was paying attention. She may have been playing with some princesses upstairs."
Fans may recall that Olympia's first birthday fell right in the middle of the U.S. Open when Williams was competing in 2018. However, the family did not celebrate her birthday or any birthdays as they are Jehova's witnesses, and they do not celebrate birthdays.
Nevertheless, Olympia not getting a birthday party doesn't mean her parents do not love the little girl. Williams and her husband, Ohanian have been very open about their love for their cute daughter.