Jordyn Woods Looks Unrecognizable with New Icy Blonde Hair and Nude Makeup
Kylie Jenner's former best friend, Jordyn Woods wowed nearly 12 million Instagram followers with her new icy blonde hair color.
Following Kim Kardashian's announcement of their hit reality television show "Keeping Up With The Kardashians" airing its final season early next year, Kylie Jenner's ex BFF Jordyn Woods did a significant change in her look.
The former brown-haired beauty made an icy blonde debut on Instagram, making her fans and followers flood the comments section with overwhelming praises.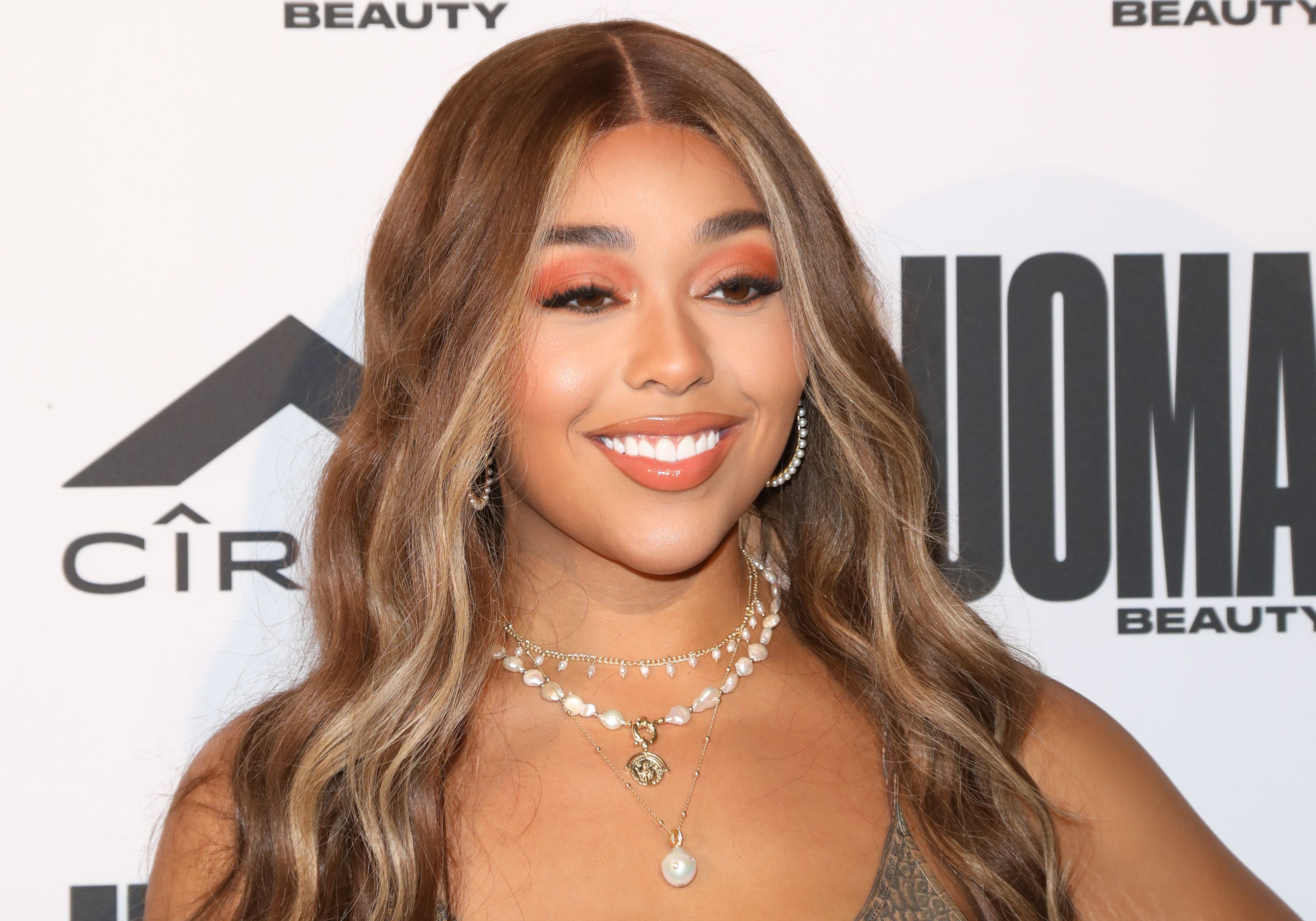 THE NEW BLONDE
Woods posted an Instagram selfie taken in her car's front seat while flaunting her new locks, nude makeup, and Barbie pink nails. The former "Keeping Up With The Kardashians" star made sure the shot captured her cleavage and tight top that said "BODY."
Several fans complimented the reality star on her new do, emphasizing how the icy blond hair suits her well. One comment highlighted how beautiful Woods was and said:
"Everyday Tristan Thompson [sic] actions are justified."
POSING IN NEW HAIR
Woods later shared another post flaunting the new hair while posing on a desert road. She sported the same top, showed the matching sweatpants in the same color, and paired her outfit with a pair of Nike sneakers.
Speculation that Woods and Thompson were reconnecting surfaced after the two came out with identical hairstyles on the same day.
The 22-year-old's post comes two days after "Keeping Up With The Kardashians'" big announcement, where she once appeared on. The Kardashian-Jenner clan cut ties with Woods after she locked lips with Khloe Kardashian's ex, TristanThompson.
KHLOÉ REKINDLES THE FLAMES
A few weeks ago, reports about Khloé Kardashian reconciling with Thompson surfaced the internet after Scott Disick confirmed their relationship through an Instagram comment.
The news seemed to have left the young model unbothered. After the news broke, Woods shared several outtakes from a shoot where she was dressed in a tight brown midi-dress and black gloves. 
Her post included several photos of herself pouting while posing on the bed before a tall curtain and sitting in a spacious and empty Victorian-themed room.
IDENTICAL HAIRSTYLES
Last July, speculation that Woods and Thompson were reconnecting surfaced after the two came out with identical hairstyles on the same day.
Woods, who often styles her hair glamorously, shared several snaps in traditional cornrows. Similarly, Thompson was spotted with the same hairstyle and even posted a picture online.
No matter how fans argued whether their cornrows were a coincidence or not, there is no explicit evidence that the two are linked. Although, it does spark debate given their infamous history together.