Snoop Dogg Shows Love to His 2 Sons in TBT Photo with Them Wearing Matching Outfits
Snoop Dogg's throwback post was a heartwarming picture of his now-grown sons, Corde and Cordell when they were little boys. An emotional caption accompanied the lovely throwback.
Snoop Dogg celebrated fatherhood in his recent Instagram share as he posted a throwback photo that showed a priceless and evergreen moment with his boys.
The father-sons snapshot had the rapper and his sons rocking similar outfits while his caption held an affectionate message for his sons.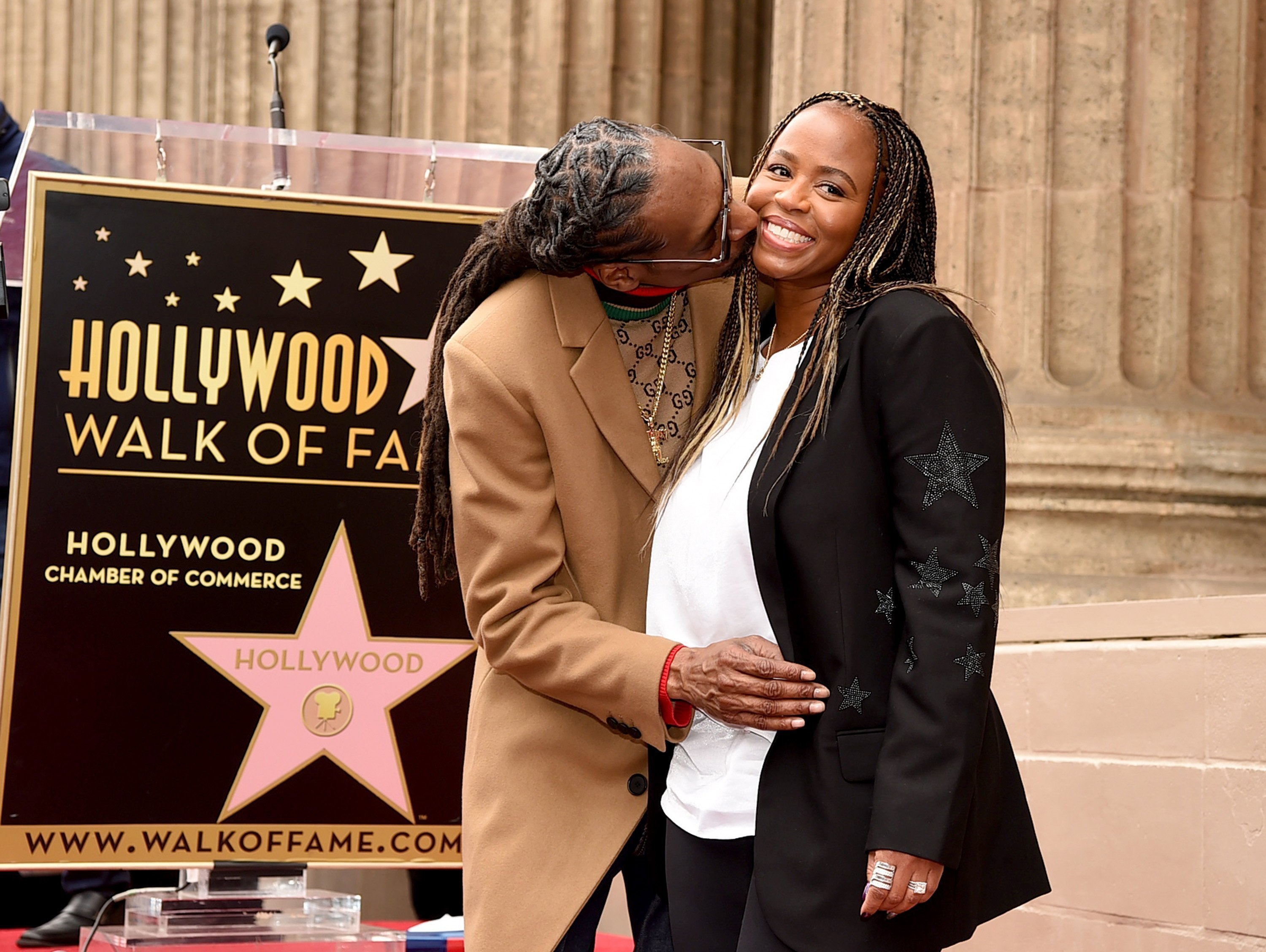 SNOOP'S THROWBACK
In the one-photo post, the star dad rocked cornrows as he donned a carton-colored outfit similar to his sons. Corde's younger version presented a big smile while little Cordell showed off his cute facial features. Snoop Dogg's thoughtful but straightforward caption read:
"My boys outgrew my lap, but they will never outgrow my heart. @1lovesociety @cbroadus."
Many fans felt the impact of the rapper's short message as they trooped to his timeline with their pleasant thoughts. While one follower commended Snoop for the realistic caption, another mentioned how handsome the boys were. 
SNOOP'S FATHERHOOD
Snoop Dogg, whose real name is Calvin Cordozar Broadus, and his longtime spouse, Shante Broadus, had their first child, Corde in 1994 before tying the knot three years later. His second son with Shante is Cordell, and they have a daughter, Cori. 
Outside marriage, Snoop, an award-winning rap artist, fathered a son, Julian, with an ex-lover, Laurie Holmond.
However, Julian felt left out and was once in the news when he made it known that he would love to be on his family's reality show. The youngster also stated that he wanted to meet his siblings.
INSIDE SNOOP DOGG'S FAMILY
These days, the A-list rapper's brood is expanding as his now-grown sons are becoming dads. In 2015, Corde made his dad a first-time grandpa after welcoming his son, Zion.
He and his lover, Soraya Love, welcomed a son some years later, but the baby named Kai died at infancy. The duo later became parents to a baby girl, Eleven.
Last year, Snoop Dogg, 48, became a third-time grandpa when Cordell and his girlfriend, Phia Barragan, welcomed a daughter, Lulu.
Snoop's youngest child is Cori and although she is yet to join her siblings in parenthood, she shares the love of music with them. Corde and Cordell are rappers while their sister opted for R&B.