Tia Mowry Recalls Time Her & Tamera Were Denied a Magazine Cover Because of Their Skin Color
Tia Mowry-Hardrict emotionally recounted she and sister Tamera being denied a magazine cover because of their skin color. The mother-of-two regretted not speaking up about the discrimination.
Actress Tia Mowry-Hardrict is opening up about the discrimination and pain she and her sister Tamera Mowry-Housely faced during their younger days.
During an appearance on Entertainment Tonight's series, "Unfiltered," Tia recounted a painful moment when she and her twin were denied a magazine cover.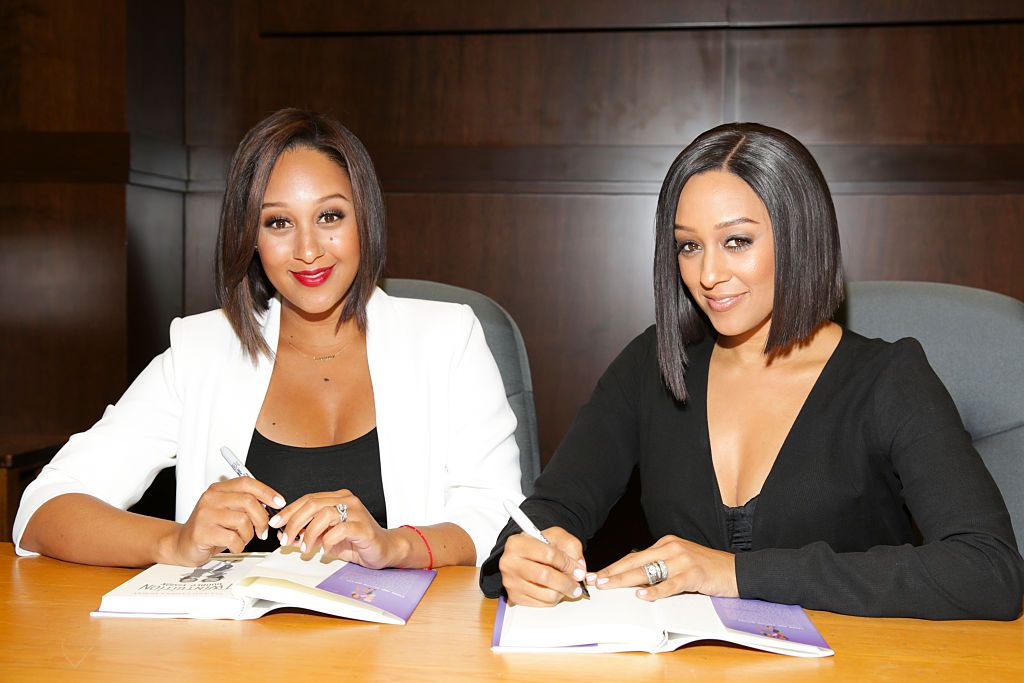 Telling the story, Tia explained that it happened during their "Sister, Sister" days when the show was having high ratings and matching up with sitcoms like "Friends." She recounted that they approached a popular teenage magazine for a cover, but were turned down. In her words:
"We were told that we couldn't be on the cover of the magazine because we were black, and we would not sell."
Emotionally speaking about the effect the discrimination had on her identity, the 42-year-old confessed that she still struggles with the pain of someone diminishing "your value because of the color of your skin."
Mowry's confession comes after six seasons of "Sister Sister" debuted on the streaming platform, Netflix, on September 1.
Tia continued confessing that she will never forget the experience and wishing she had spoken up about the discrimination. She said, "I wish I would have said something then. I wish I would have had the courage to speak out and say that isn't right."
The heartbreaking experience has, however, shaped Tia, who revealed that she never fails to teach her children, Cree, 9, and Cairo, 2, the value of self-confidence.
She constantly reminds them of how smart and precious they are because she understands how it feels for someone to demean your worth.
Mowry's confession comes after six seasons of "Sister Sister" debuted on the streaming platform, Netflix, on September 1. The beloved sitcom that initially aired from 1994 to 1999 told the story of twin sisters reunited after being separated at birth for 14 years.
Tia and Tamera, who were the stars of the show, celebrated the debut on their Instagram pages with two different throwback photos from the show. 
In the caption, each sister expressed the joy that the younger generation could see the classic. Days after its debut, the show was number 3 on Netflix's Top 10 in the U.S.
Like their characters on-screen, Tia and Tamera have remained each other's best friends throughout the years. The tight bond they share was evident when they celebrated their 42nd birthday in July.
Despite being away because of the quarantine, each sister took to social media to celebrate the other, declaring that "a twin is a blessing."