Beyoncé's Mom Shows 3 Generations of Her Family in a Photo with Her Daughter & Granddaughter
Tina Lawson was in the mood for some show-offs as she flaunted a snapshot of herself and her loved ones while giving fans a view of three generations. Lawson made it known that she missed them.
Tina Lawson's recent Instagram update was a heart-melting snapshot of herself that featured her celebrity daughter, Beyoncé, and granddaughter, Blue Ivy.  
In the three generations show-off, Lawson and her loved ones looked phenomenal as they enjoyed family moments. While Blue Ivy rocked a batik outfit and a jean jacket, her iconic mom, Beyoncé, sat next to her in a white bespoke. Lawson sat on the far end of the couch as she rocked a black outfit.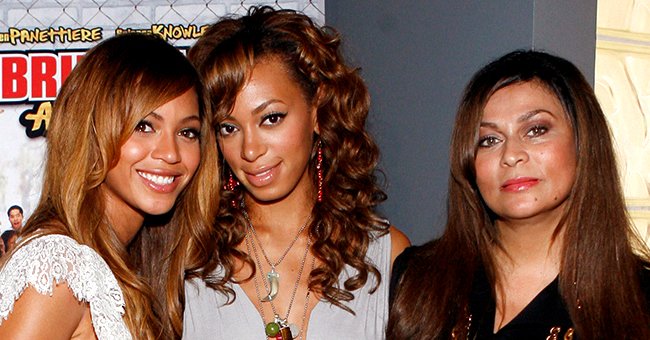 Blue Ivy completed her outfit with a pair of sneakers and her tight curls styled in a high bun. Her mom and grandma opted for similar stylish dark shades. Lawson captioned her appealing post: 
"Wow, I miss them."
Many admirers could not get over the beauty that radiated from Lawson's snapshot as they poured out their affection and sweet words. Some followers also showed approval with lovely emojis. 
During a tell-all interview, Lawson, who is presently married to Richard Lawson, shared that her lousy divorce with her first husband, Matthew Knowles was devastating.
Lawson added that the little girl preferred eye makeup and was perfect at crafting a cat-eye look.
Lawson, a mom of two music stars, shared that her daughters helped her get through the rocky times. The clothing designer and Knowles were married for over three decades before deciding to go their separate ways. 
Her daughters, Beyoncé and Solange, were the support systems that helped Lawson shake off the sadness and get back on her feet. During Mother's Day celebration, the Knowles-Lawson family filled their social media timeline with a show of love and affection. 
On her Instagram page, Lawson gushed over her daughters while also leaving a message for Kelly Rowland, as she dubbed the three of them "amazing mothers." 
Beyonce's post to the vibrant matriarch was an appreciation post that had her thanking Lawson for raising her and her sibling with love. She wrote:
"I would not have been able to do any of what I've done in my life without your strength, your wisdom, and your prayers..."
Besides doting on her daughters, Lawson is a grandma who recognizes talent and wastes no time in nurturing it. Once in an Interview, she excitedly revoked that Blue Ivy was a little makeup artist. 
Lawson added that the little girl preferred eye makeup and was perfect at crafting a cat-eye look. It seems Blue Ivy is gradually showing off her expertise, but it would take a few more years before she starts full exploration.