Chris Brown & His Daughter Royalty Pose in Matching Outfits in Cool Side-by-Side Photo
Royalty Brown inherited both her father's talents and looks as seen in a side-by-side photo of them doing similar poses.
Chris Brown often posts photos of and with his firstborn daughter, Royalty Brown, showing their strong resemblance. However, they are alike in more ways than meets the naked eye.
In her recent side-by-side Instagram post, Royalty showed how she and the "With You" artist think and dress alike. Here's what the singer's six-year-old daughter showed in the picture.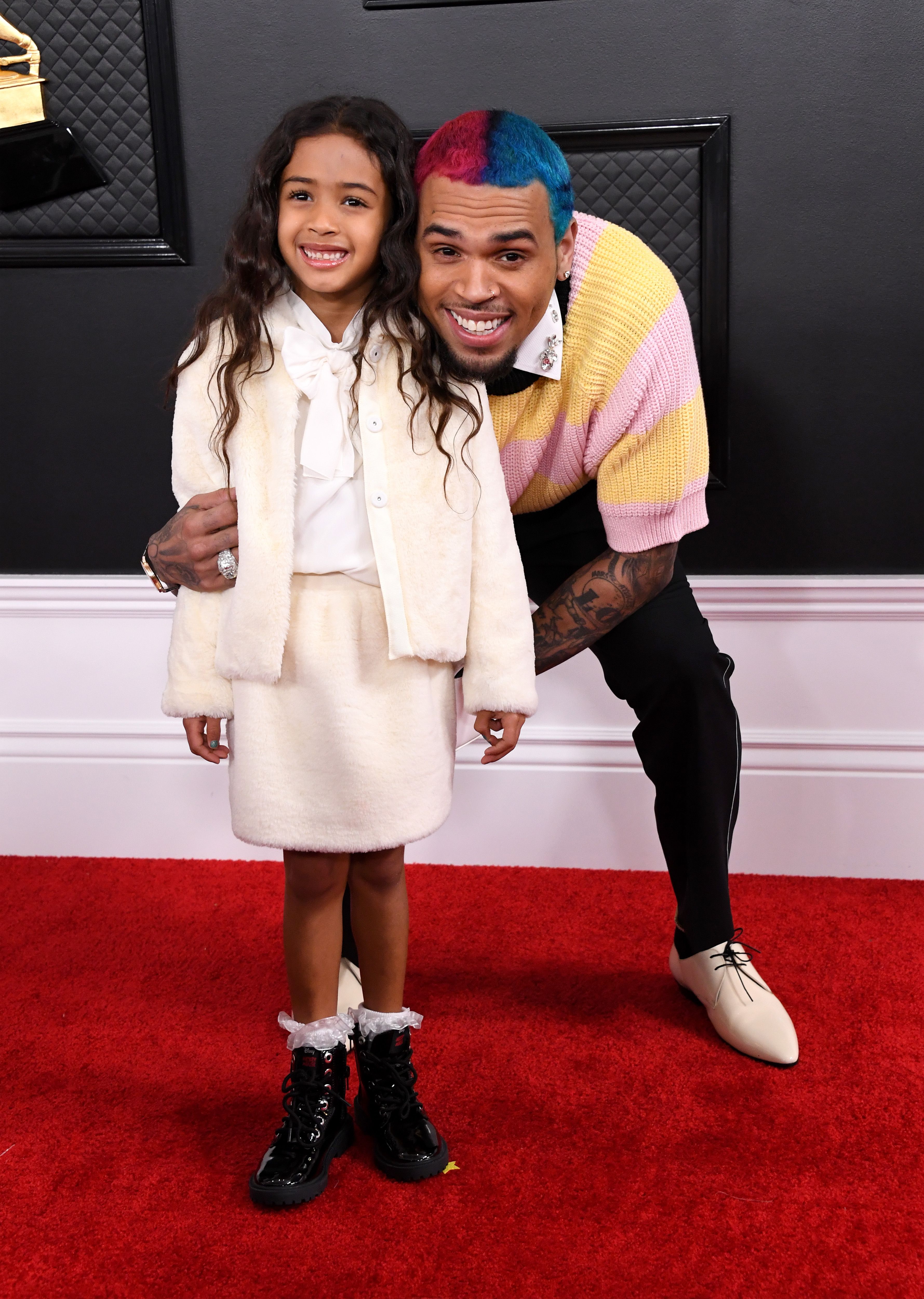 GREAT MINDS THINK ALIKE
Royalty shared a side-by-side snap of herself and her father doing similar poses and wearing the same shoes. On the left, the little girl posed with one foot crossing over the other and had both hands in her jacket's pocket.
Similarly, her father posed the same way with both hands in front. The father-daughter-duo leaned on the objects behind them while sporting khaki-colored bottoms and red converse shoes with long white socks.
"My old man tries to look like me huh?" Royalty captioned her post. Many agreed that the two had several similarities with one fan pointing out that both Brown and Royalty had long feet.
A LITTLE ACCIDENT
Earlier this year, Royalty got into a little accident shortly after attending the 2020 Grammy Awards with the musician. Brown's daughter suffered the injury while practicing the dance moves of her dad.
According to a source, Brown found difficulty in the uncertainty brought about by the virus.
She later shared an update on Instagram, showing the smiley-patterned bandage on her forehead which probably covered her stitches. "I gotta stop thinking I can spin around like daddy," she said.
CHRIS' MINI-ME
Weeks after her injury, the "No Guidance" artist boasted of his daughter's strong resemblance, calling her a miniature version of himself. Brown also revealed that the gash on Royalty's face was getting better each day.
Brown welcomed Royalty in 2014 with his ex-girlfriend and model, Nia Guzman. He also shares an adorable baby boy, Aeko with his current partner who is also a model, Ammika Harris.
Unfortunately, both baby Aeko and Harris were stuck in Germany amid the pandemic. They could not come back to see Brown after the country declared a no cross-border policy to fight the virus's spread.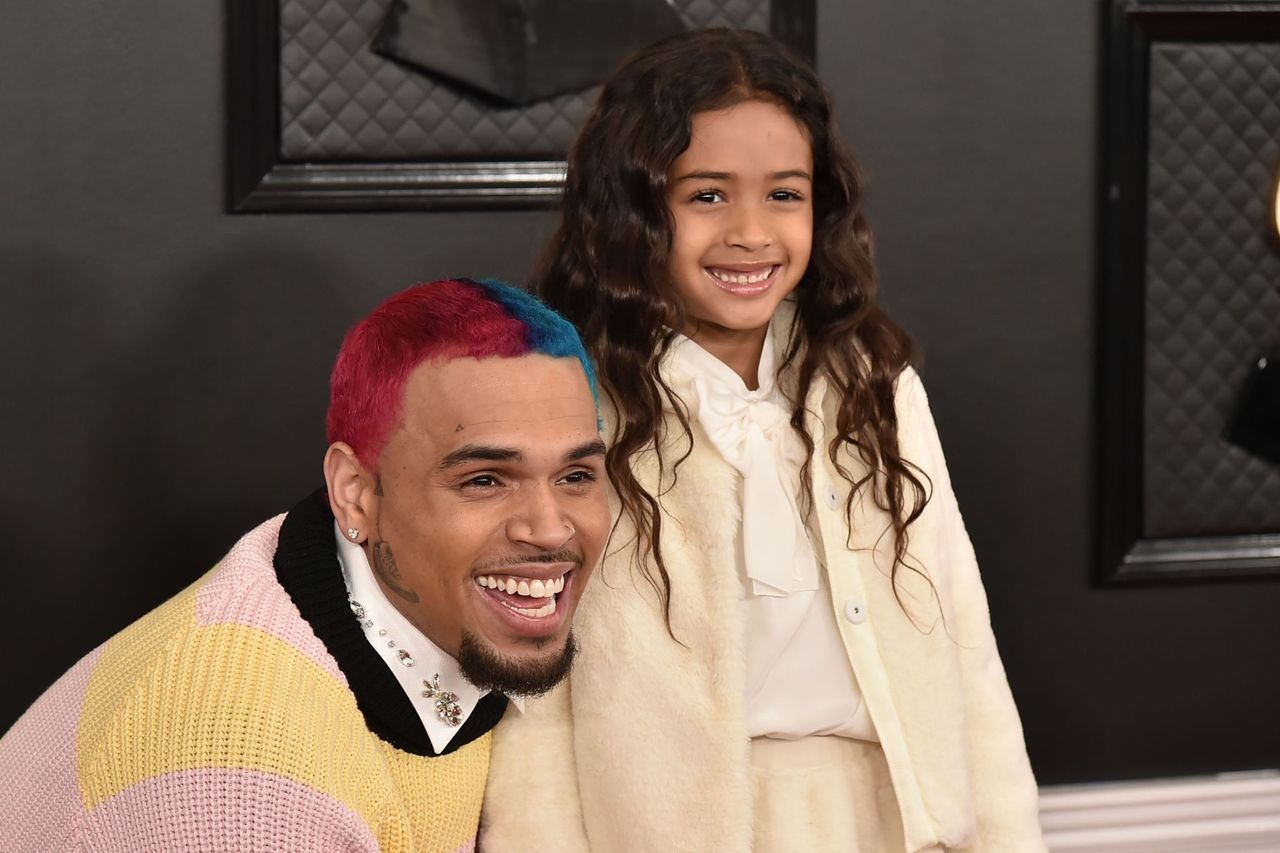 TOGETHER BUT APART
The singer who resides in Los Angeles had to see his son over virtual calls for a few weeks. While missing his child, Brown shared photos showing their strong resemblance.
Alongside the picture was a short clip of Aeko smiling which was probably sent by Harris from miles away. Despite the distance, the 30-year-old performer tries to be present in his son's life.
According to a source, Brown found difficulty in the uncertainty brought about by the virus, especially since he did not know when a family reunion could take place. The world remains patient as a vaccine and cure for the deadly virus is made.