Here's How KUWTK Star Kim Kardashian Responded to Rumors She Has 6 Toes
Kim Kardashian is one of the most famous people in the world. Like all popular names, there have been some interesting theories about her across the internet. She recently took out time to address one of them. 
Over the years, many have speculated that Kim Kardashian has six toes on her left foot. While the rumor began as a regular fad, it caught on pretty quickly.
Hoping to end the entire fiasco, Kardashian took to her Instagram Stories recently to share a picture of her left foot. In a clip, she shared a close-up video of the foot, letting fans know that it has, in fact, just five toes.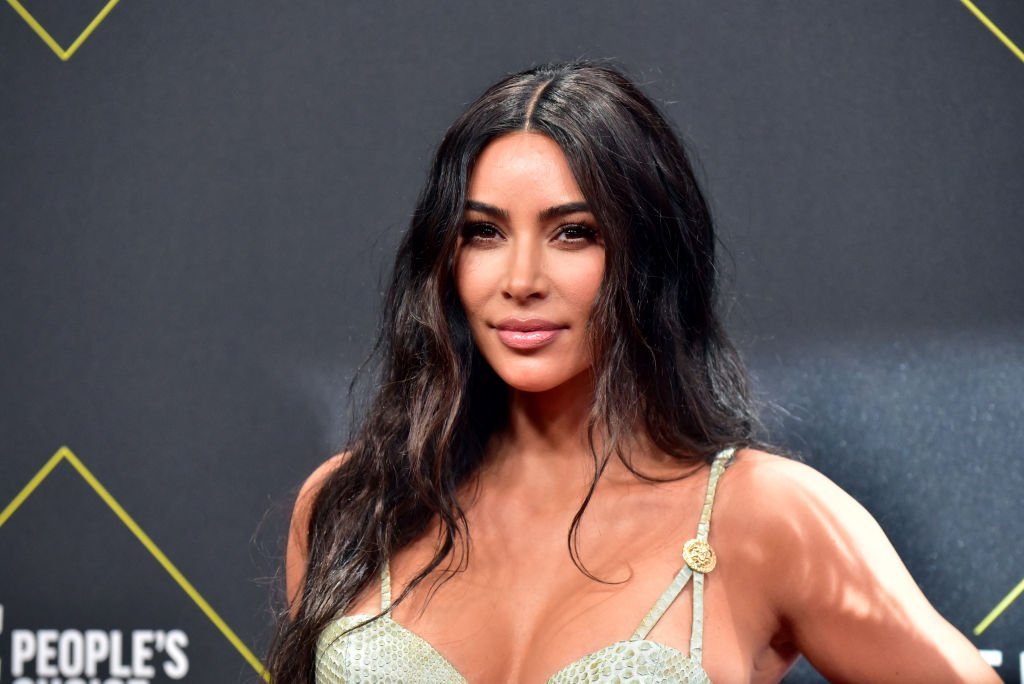 The video didn't show her face but fans saw a good view of her toes as she wore a set of flip flops in what appeared to be her closet. 
As the businesswoman and reality star explained, people have flooded her with the rumors about her sixth toe. However, it isn't true at all. Speaking in the video, she said in part: 
"Everyone thinks that I have six toes, and it's really wild. But it's this part of my foot that when I wear a shoe just like this, it, like, smashes down right here."
Kardashian pointed out that the whole thing was pretty baffling, although she also said she understood why some people might believe she has a sixth toe on her left foot.
The businesswoman also highlighted that it could look like a separate toe from a far distance or a picture. Now, she hopes to clear the air. 
Some people even pointed out that Kardashian started wearing shoes more to hide the sixth toe.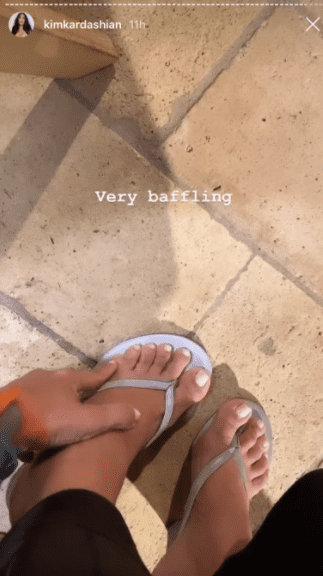 The controversy about Kardashian's toe number started last year. According to reports, the businesswoman and her sister Kylie Jenner had posed in a fragrance ad. The picture, however, suffered a bit of a Photoshop fail. Apparently, it made them look like they had six toes.
Although both sisters had deleted the posts, it was too late. Commenters had seen them and they began ridiculing the pair over what appeared to have been an anomaly. However, sources also claimed that the issue was due to a sideways view of the sisters' legs. 
While many seemed to dismiss the rumors, the conspiracy theories soon sparked again. Some people even pointed out that Kardashian started wearing shoes more to hide the sixth toe. 
Whatever it is, the model has finally put the rumors to bed. Although there seems to be a bit of contouring on her left foot, she only has five toes. 
Funnily, she's not the only member of the Kardashian-Jenner clan to get ridiculed for her feet. Kylie also had to deal with trolls earlier this year. Apparently, fans of the famous sisters want to know everything about them — including how many toes they have.