Kenya Moore & Her Adorable Daughter Brooklyn Pose on a Staircase in Twinning Snow White Dresses
Showbiz star Kenya Moore and her adorable mini-me, Brooklyn Daly were a sight for sore eyes as they looked divine twinning in sparkling white apparels.
From giving fans premium content on RHOA to flaunting her mainstream styles on social media, Kenya Moore shows she is a seasoned TV star. 
In one of her recent Instagram show-offs, the mom of one and her baby daughter, Brooklyn Daly captured fans' hearts as usual as they rocked Impeccable white ensembles.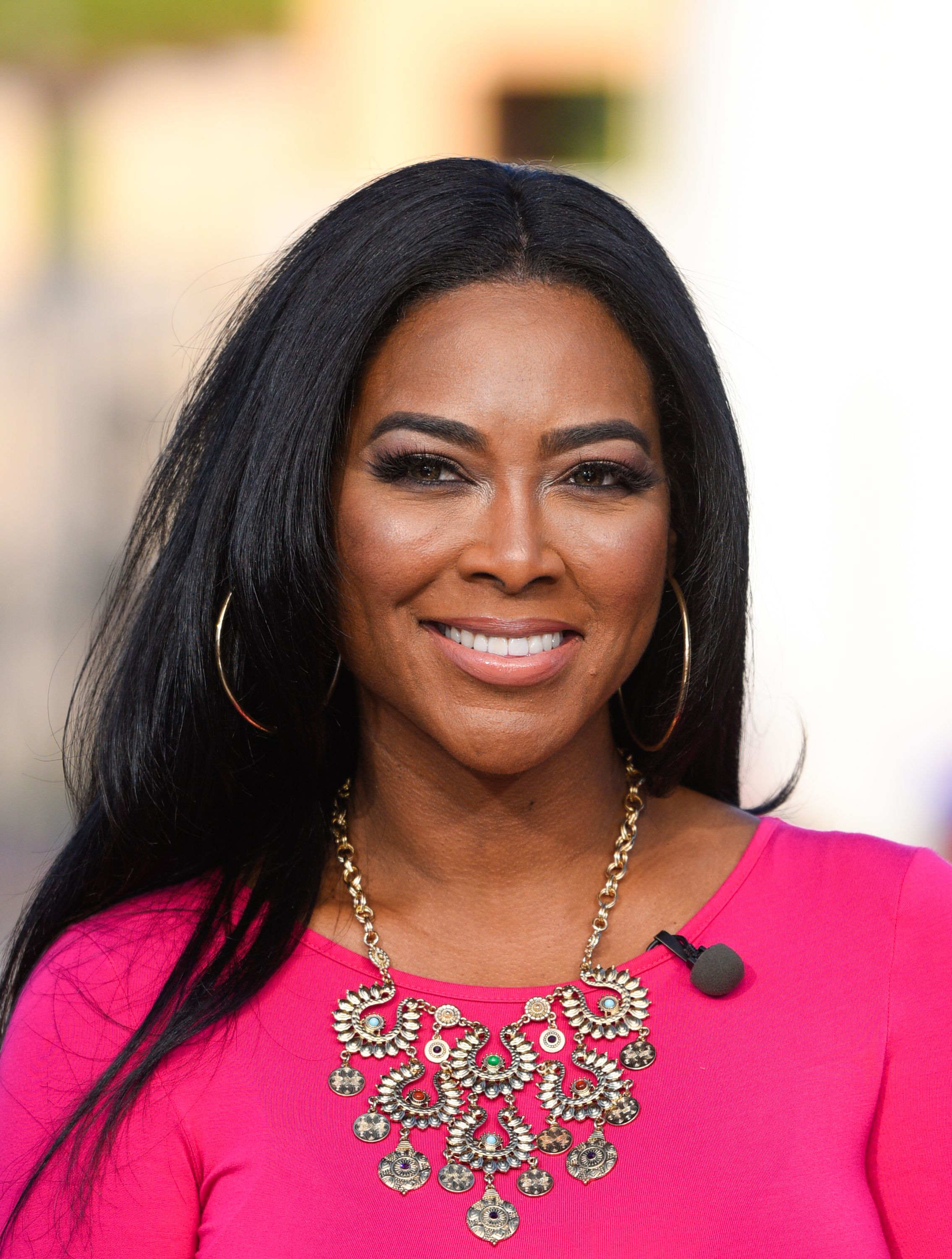 The celebrity pair were photographed posing on a flight of stairs while smiling brightly for the camera. Moore's outfit was a floor-length dress covered in stylish tassels. The RHOA personality teased some cleavage as she let her long dark tresses flow down her shoulders.
Little Brooklyn looked equally gorgeous in a miniature version of her mom's dress. The former Miss USA left a message of hope for her admirers too: 
"Things may often seem dim in these difficult times, but it can't rain forever. May God bless your family and your life. #family #love #God…"
Many followers praised Moore and her baby girl. Moore also caught the attention of fellow reality stars like Eva Marcille. 
While [Moore] and her spouse, Marc Daly keep working on their marriage, they make sure to spend quality time with their child.
These days, the former beauty queen is considering ending her nanny's services and taking up full-time caretaking of her tot.
During the quarantine, Moore spent quality bonding time with Brooklyn which prompted her to consider the option. Being a full-time working mom, she has decided to start with a part-time nanny.
Brooklyn, 1, is a mini-fashionista who rocks stunning outfits like her mom. Only a toddler, she already knows her way around multiple languages.
In one of her Instagram updates, the one-year-old was filmed counting the numbers one to ten in French. As Moore said the French numbers, Brooklyn would repeat after her.
While the TV star and her spouse, Marc Daly keep working on their marriage, they make sure to spend quality time with their child. Daly and the toddler were once photographed basking in father-daughter moments as they sat to enjoy a football game. 
Brooklyn had fans gushing as she was dressed in a tiny Jersey styled as a onesie. While her dad had her in the crook of his arms, the duo paid undivided attention to the football game.
Moore's journey to motherhood was quite rocky as she experienced infertility issues. Now that her miracle baby has been born, the fashion connoisseur is doing her best to help families with payments for IVF and surrogacy.