Kenya Moore's Daughter Brooklyn Daly Looks Adorable with Her Toned Muscles in a Floral Swimsuit
Little Brooklyn Daly had her social media timeline buzzing with fans' admiration after she was photographed looking adorable in a colorful swimsuit.
Kenya Moore's toddler daughter, Brooklyn Daly looked picture-perfect in the latest snapshot shared to her Instagram page. The baby girl flaunted her style in a colorful floral-print bath suit as she sat on a blue chair.
Brooklyn's body looked fit and toned as she sweetly stared into the camera. The toddler posed with a feeding bottle in one hand. The highlights of the pleasing photo were her cute facial features.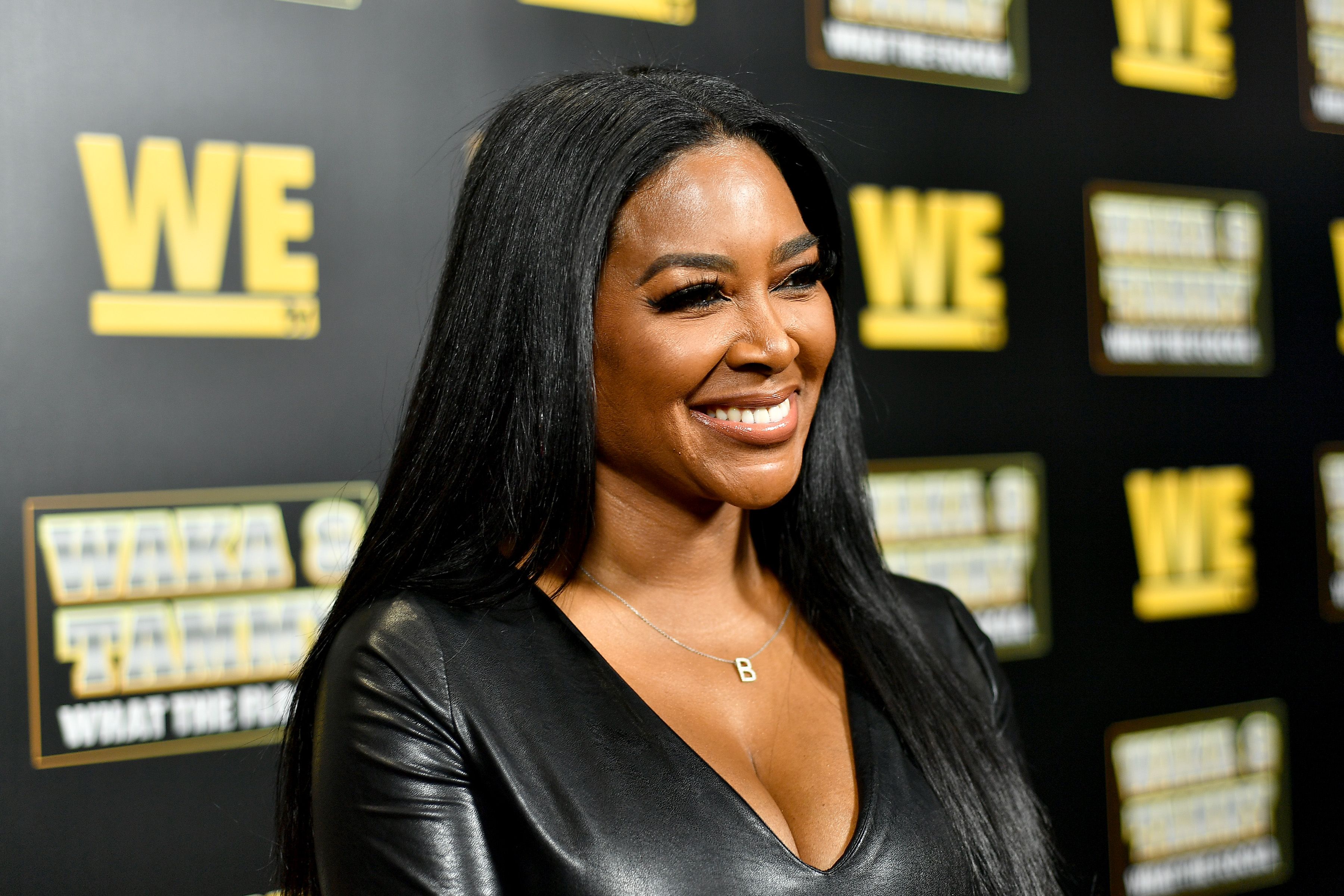 Fans could not get over the little girl's snapshot as they trooped to the comment section with hearty words and appealing emojis to show their affection.
The baby girl was named Brooklyn Doris Daly because Moore and [Marc] Daly met and fell in love in Brooklyn.
Since her birth, Brooklyn has made Moore a proud mom and now that she is getting older, the toddler is showing even more endearing traits.
Recently, the tot captivated fans when a video of her showing multilingual skills appeared on Instagram. In the clip, Brooklyn, 1, was filmed repeating after her mom who read the numbers 1-10 in French. The video was captioned in the little girl's perspective:
"I do it for the gram! Counting to 10 in French. #miraclebaby #smartbaby
Another "smart baby" moment was when Brooklyn enjoyed a reading session with her dad, Marc Daly. The duo was photographed enjoying a father-daughter moment while the tyke laid attention to Daly.
Moore's miracle baby was born in 2018 via a cesarean section. At the time, the former beauty queen was diagnosed with preeclampsia, a complicated pregnancy condition. However, both mother and daughter were in excellent condition after delivery. 
The baby girl was named Brooklyn Doris Daly because Moore and Daly met and fell in love at Brooklyn city. The RHOA star also made it known that her daughter's middle name was from her grandma.
For the reality star, motherhood seems to be on a smoothie sail. She revealed to Us Weekly that her busy schedule does not deter her from spending quality time with her one-year-old mini-me.
The mother-of-one told the news site that they always spend most of their time together and when she is done with work, she would rather focus on her daughter rather than on other stuff.
The star mom who is so focused on her daughter stated that she hasn't had the time for extra self-care or beauty moments, but she is okay with that.