Tia Mowry Shares a New Photo of Her Daughter Cairo Wearing a Face Mask & Denim Overalls
Tia Mowry recently took to social media to share an adorable picture of her daughter fabulously dressed in denim overalls and a face mask which she wore "without hesitation."
Tia Mowry shared the shot via her Instagram page last week. The image featured Mowry's daughter, Cairo, in denim overalls paired with white sneakers and the now indispensable mask. Tia captioned the post,
"It's so amazing to me how children can adjust. #cairo is wearing a mask without hesitation...Let me tell you; this girl is a G! Mommy loves that you are setting an example."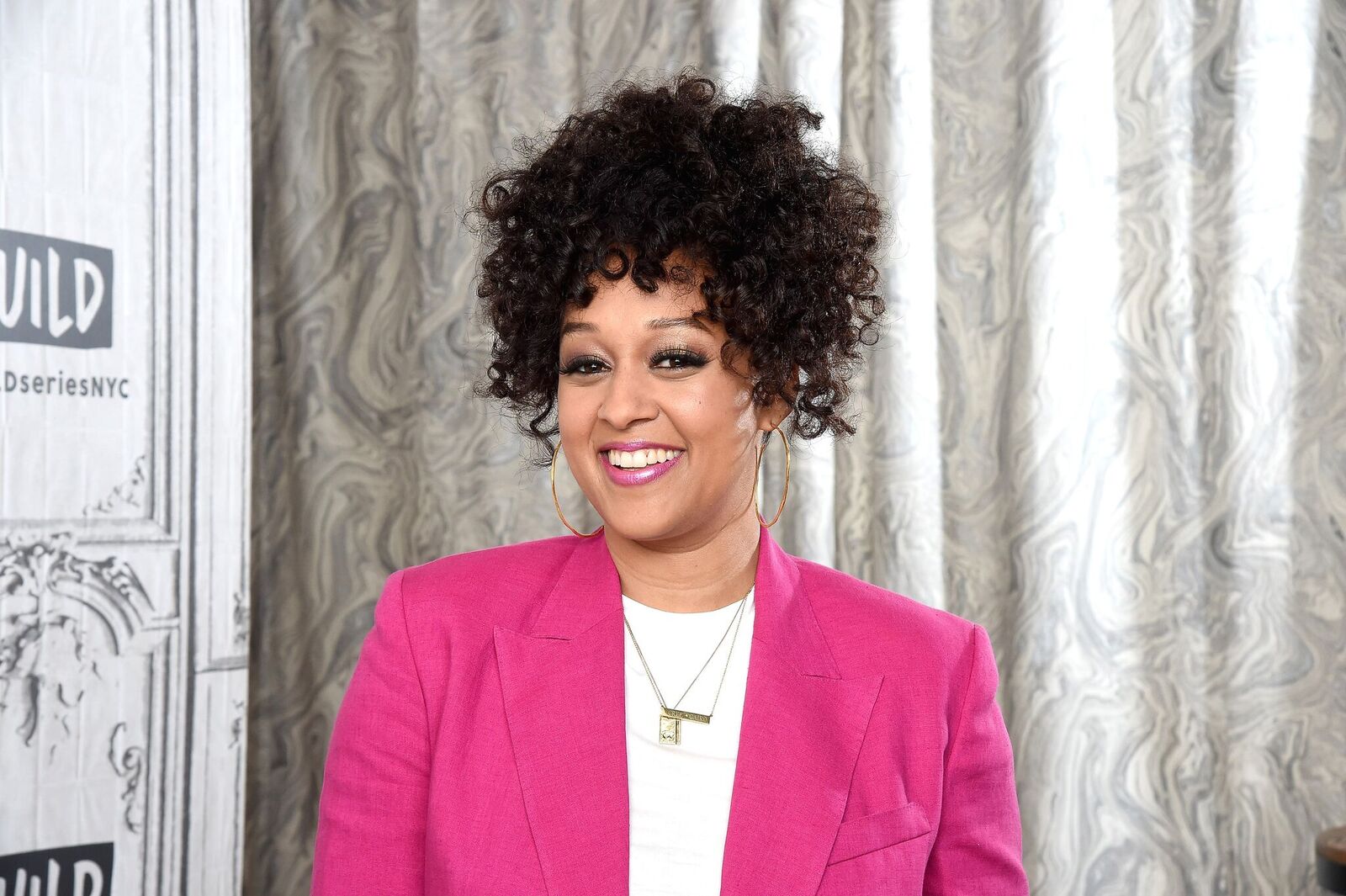 Mowry's fans took to the comments section with compliments and praises for the cute toddler. There were also commendations for Mowry for correctly training her daughter to wear a mask. One fan wrote,
"Kids will do just about anything they see their parents/guardians doing. Way to go, Tia!"
Last month, Mowry revealed that Cairo still has trouble telling the difference between herself and her twin, Tamera. According to Mowry, Cairo would often give Tamera a look and call her "mama," thinking it was her. 
Mowry revealed this during an exclusive discussion concerning her partnership with the farmer-owned cooperative, Ocean Spray. During the discussion, Mowry revealed that her partnership with Ocean Spray was a good fit because her family, especially herself and little Cairo, share a great love for Craisins.  
Cairo raided her mom's pantyliners and took it upon herself to decorate the bathroom with them.
Mowry and her family have been isolating together at their home since the pandemic went full scale. Movement was restricted due to social distancing regulations so the family has had to remain mostly indoors.
In April, Mowry took to Instagram to share a photo that revealed how her daughter was passing the time and it cracked her fans up. Apparently, Cairo raided her mom's pantyliners and took it upon herself to decorate the bathroom with them. 
The 2-year-old could be seen arranging the pantyliners, adhesive side up, in a pattern on the bathroom door. Aside from Cairo, Mowry also has another kid named Cree whom she shares with her husband, Cory Hardrict. 
Cree came first while Cairo was welcomed into the family years later, and since then, she has always stood out. When she was just 17-months old, it was suspected that she had already picked up on how to read. 
Mowry mentioned this in an exclusive conversation with Us Weekly. She stated that Cairo was given flashcards that had only the words visible to see if she could identify them without the pictures. 
She said she asked Cairo to show her which card had the baby and after picking one and deciding it wasn't the baby, the intelligent girl picked up the baby card delightedly, giving the impression that she recognized the words. 
As for baby number three, Mowry is still undecided on the topic, mostly because of the complications that came with the first two pregnancies. 
Whether she decides to add another child to her adorable family or not, her fans' support is always something she can count on.