Tamron Hall Shares Sweet Moment with Her Son Wearing a Custom Robe Ahead of Her 50th Birthday
American broadcast journalist and television talk show host Tamron Hall melted fans' hearts when she shared a picture of her and her 1-year-old son Moses. 
Tamron Hall took to her Instagram page to share a picture showing an adorable moment she shared with her son, Moses, melting her followers' hearts. 
The picture showed the broadcaster in a white robe with the words "Moses' Mom" written on it. Hall looked beautiful in the snap, rocking her usual hairdo.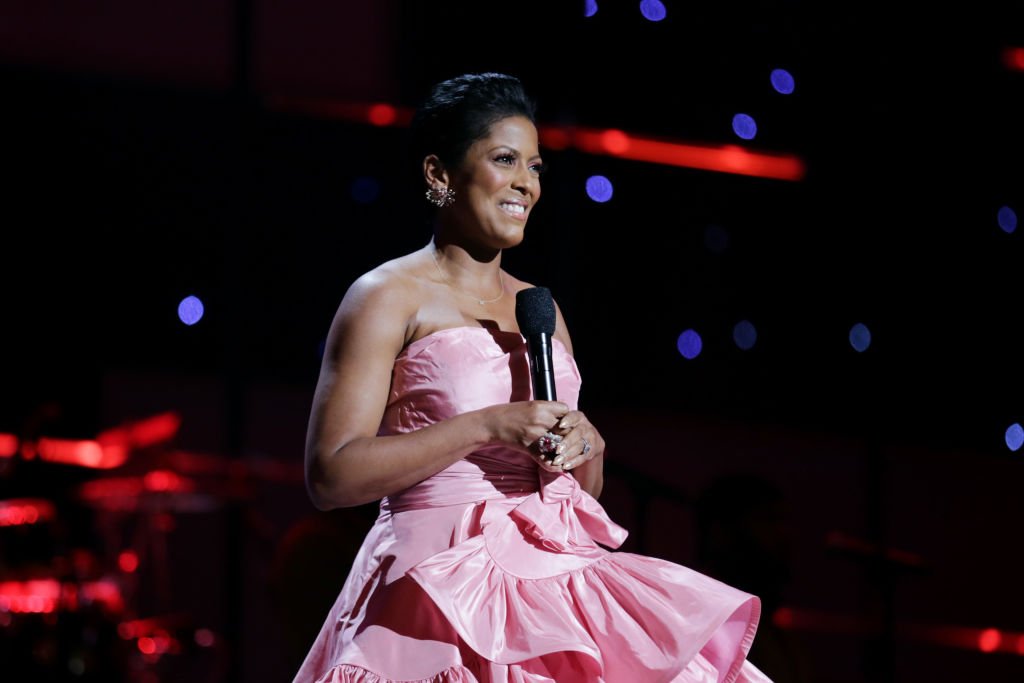 Moses was wrapped in a white robe with his head resting on his mother's chest and his eyes fixed on the camera. Hall also set her sights on the camera. 
Hall wrote that she was wrapped in a Sunday kind of love. She also announced that the season 2 premiere of the "Tamron Hall Show" would start on Monday. Hall also said that she would turn 50 on Wednesday writing:
"...Blessed to be back in studio even more blessed to have this cuddle…"
Hall's fans celebrated with her on her upcoming 50th birthday and the season 2 premiere of her television talk show. One fan welcomed Hall to the 50s club while another fan said they could not wait for the start of the show. 
Some other fans took time to gush about Hall's adorable son with one of them saying Moses was handsome while another fan expressed love for the picture.
Her doctor told her it was okay to do so.
Amid the COVID-19 pandemic, Hall had to self-isolate at home with her son. This meant that she aired her show from home while taking care of the energetic Moses. 
Hall shared a sweet video update of her situation while working from home, showing Moses kicking his legs very fast. In the caption to the post, she wrote:
"Nope, not bored at all. @tamronhallshow live from home with a cohost who is a tad difficult. #staysafe. #tamfam..."
The broadcaster welcomed Moses on April 24, 2019, after announcing that she was expecting a baby the previous month. She took to social media to announce the good news of her son's delivery. 
Hall shared the first full picture of Baby Moses' face when she appeared with him in an exclusive magazine interview, opening up about her IVF journey and why she did not reveal she was pregnant earlier. 
The proud mom said she had wanted to share the news for a long time but had to wait until her doctor told her it was okay to do so. She explained that she was at high risk due to her age and other medical conditions. 
Hall's talk show premiered on September 9, 2019. The show, which she runs in partnership with Disney, is focused on in-depth conversations centered on various topics.
The broadcast journalist is married to Steven Greener with whom she shares her son. Greener is a music executive and is the Head of Primary Wave Entertainment's Music Talent Department.