Princess Diana's Designer Claims Her Frou Frou Engagement Dress Made Her an Icon in Fashion
Lady Di was not only the Queen of Hearts but also a reference as a fashion icon from her very first public engagement announcement. She knew about the power of fashion and was not afraid to use it. 
When in February 1981 Diana, Princess of Wales, made her first public appearance as the fiancée of her then-boyfriend, Prince Charles, she wore a black frou-frou gown that forever changed the press attention and public opinion she was receiving at the time.
Elizabeth Emanuel and her former partner, David Emanuel, were the designer duo that created the dress that changed the sweet school teacher look that Diana initially had, for this movie star astonishing woman look she showed that day. "It was astounding," confessed Emanuel, "we witnessed the birth of a fashion icon before our very eyes."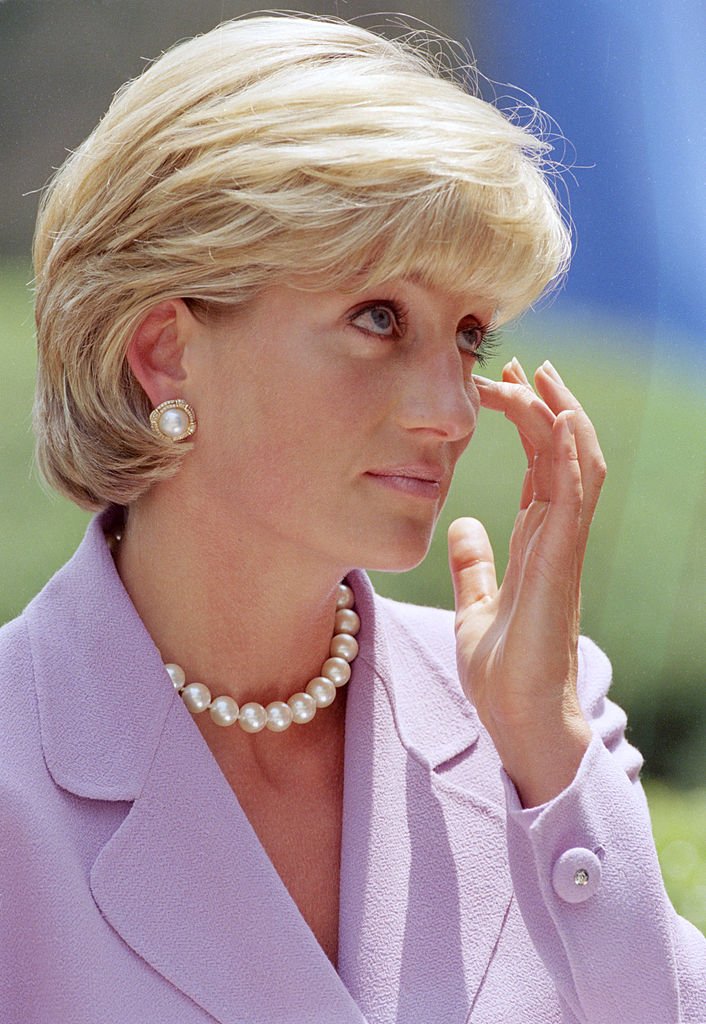 Strapless, black satin, and a generous ruffle trim were the notorious characteristics of the gown that placed Diana for the first time into the world's spotlight. It was a clear message she sent that night, and reporters and paparazzi immediately fell in love with her. 
The Crown worked closely with the original designers to recreate Princess Diana's iconic wedding dress https://t.co/3xLv87r0jK

— VANITY FAIR (@VanityFair) September 9, 2020
STUNNING DRESS
In many ways, wearing the Emanuel dress was an important step for Diana to become a fashion icon, and a royal rebel as well. First of all, it was black, which in the royal protocol is used exclusively for funerals, and then, the princess was showing her shoulders and cleavage pretty much, which made her receive lots of criticism.
When Princess Diana wore this dress, even politics had to wait https://t.co/TCGGopz4LU pic.twitter.com/JpCZkDSkNK

— Marie Claire (@marieclaireuk) September 14, 2020
The designer, who was also in charge of Lady Di's famous wedding dress, revealed that she had planned another outfit for her, however, Diana saw this black gown at the Emanuel Salon, and she did not even care that it had already been worn by someone else. None of them cared that much about protocols, they all thought she looked stunning.
Ahead of season four of #TheCrown, we round up all of the greatest historically accurate outfits Emma Corrin is set to wear as #PrincessDiana.https://t.co/Y1qcmwvJDB

— VOGUE India (@VOGUEIndia) September 9, 2020
REBEL PRINCESS
By the time, nobody knew this frou-frou dress was actually the beginning of a royal path that Diana was forging her own way. Though she was always committed to her royal duties, she usually set up her own rules inside the Palace. 
Princess Diana 'never loved Dodi and planned to move to US with secret love'https://t.co/Aex3ALgQ9T pic.twitter.com/BYIpVzAwll

— The Mirror (@DailyMirror) September 13, 2020
Not only did she wear body-fitted, short skirts, low cleavage outfits for any occasion she considered suit, but she also broke the protocol by the way she raised her children, by being active as a spokesperson on social issues, by being frank with the press, or by enjoying her dating life right after she divorced Prince Charles.
Secret romances, lies inside her marriage and her parents' divorce were some of the things that Diana kept hidden for a long time, but that did not stop her from becoming a fashion icon and the never replaceable Queen of Hearts.