Dax Shepard Has Been Sober for 16 Years — a Look Back at His Battle with Addiction
 Actor, writer, and director Dax Shepard has celebrated an important milestone in his life: 16 years of sobriety after a life-long struggle with addiction that started when he was 18.
Having a glass of wine with friends over dinner is something "The Ranch" actor Dax Shepard hasn't done for years, and hopefully never will again. Shepard has struggled with an addiction to alcohol and drugs since he was 18, but he has beaten the odds and come clean.
For the last 16 years, Shepard has been sober, a milestone his wife, "The Good Place" actress Kristen Bell, makes a point of celebrating every year.
When Shepard met Kristen Bell, he admits that for the first year and a half of their relationship, the "House of Lies" actress struggled with committing to him because of his past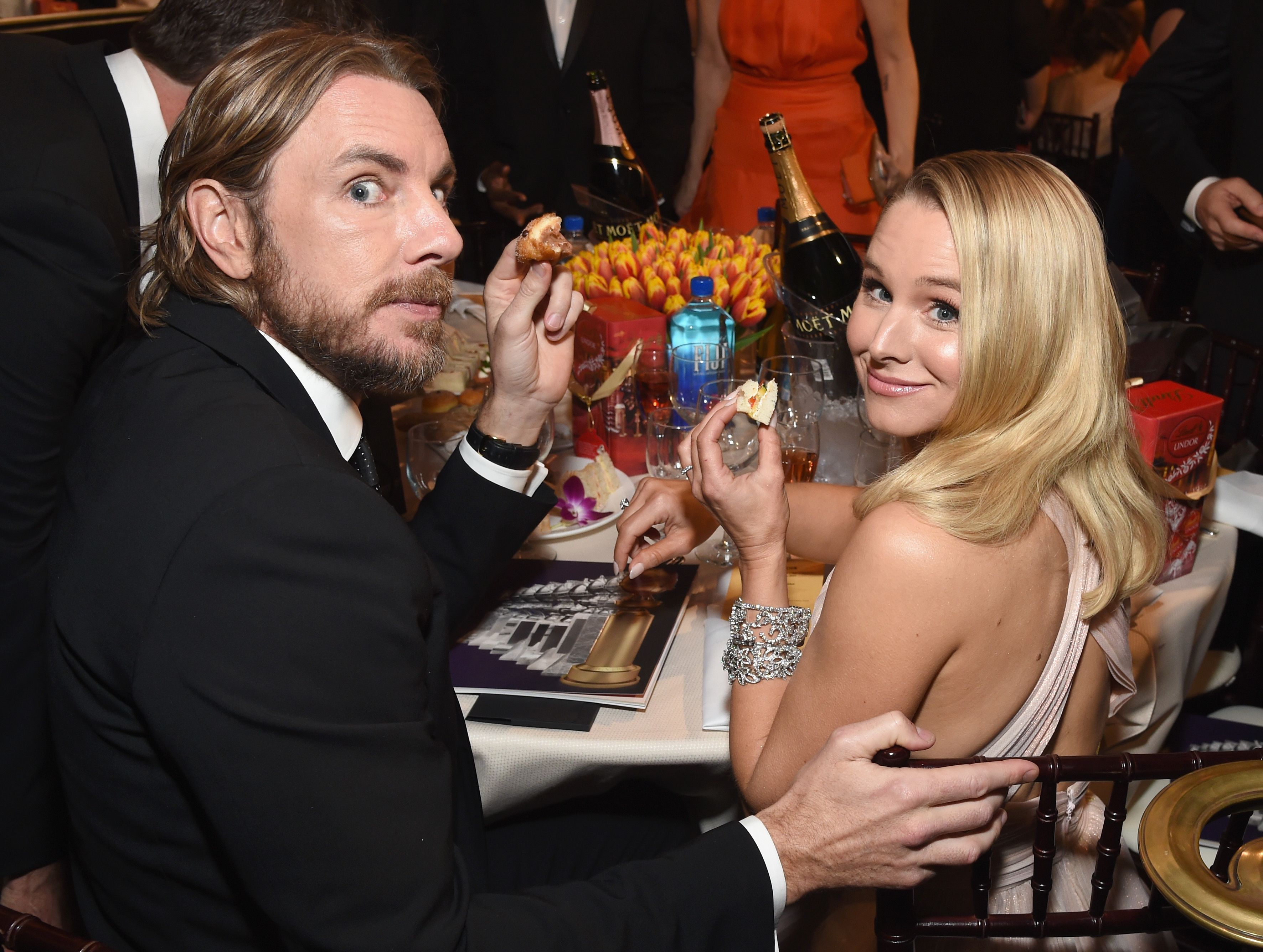 ADDICTION
Shepard revealed that his problem with drugs and alcohol started at the age of 18 when he started experimenting with drugs and drinking heavily. He admitted that he consumed marijuana, diet pills, prescription drugs, and cocaine combined with alcohol.
As he started his journey towards being a successful actor, Shepard sunk deeper and deeper into his addiction. He revealed that his drug and alcohol consumption spiraled out of control to a point where he started losing whole days out of his life -- days he just couldn't remember.
THE CRITICAL MOMENT
After what he admitted were many dark days and "rock bottom" moments, Shepard revealed that he had his epiphany in 2004 on a layover for a 30-minute flight to LA on his way back from a disastrous holiday in Hawaii. Shepard headed for the bar, believing he would never be able to withstand the flight without drinking first,
Sitting at the bar, he came to the conclusion that he had achieved every dream he'd ever had, and he was the most unhappy he'd ever been. He did not drink and take drugs to make up for any lack; he had everything; therefore, there had to be a deeper reason for his addiction.
12 years ago today I came out of my last toxic, life threatening stupor. I now have a wife & babies & some self-esteem #gratitude #promises

— dax shepard (@daxshepard) September 1, 2016
From that moment on, Shepard started struggling to sober up and stay sober. He joined AA and began his long climb out of addiction to alcohol and cocaine. And unlike so many recovering addicts, he made it but revealed that it is an ongoing, day-by-day battle.
REVELATION
Several years later, Shepard's mother shared some information she'd come across: 80 percent of child sex abuse victims become addicts. Shepard fell into that unfortunate category. He had been molested as a 7-year-old child by a neighbor, and like so many victims, he struggled with low self-esteem and feelings of guilt.
MEETING KRISTEN BELL
When Shepard met Kristen Bell, he admits that for the first year and a half of their relationship, the "House of Lies" actress struggled with committing to him because of his past. He revealed:
"All the things I'd done were terrifying to her, and she had a hard time believing I would ever be able to stay married and monogamous." 
But the couple worked through their fears and doubts and became engaged in 2010, after dating for 3 years. Bell and Shepard married in 2013 and welcomed daughter Lincoln that same year, and their second daughter Delta in 2014.
16 YEARS SOBER
Every year on the anniversary of his sobriety, Bell makes a point of celebrating Shepard's achievement. This year she posted a sweet message on Instagram. She wrote:
"Today is my husband's 16th sobriety birthday. (...) Happy birthday Daxy. Thank you for dedicating your life to the hard and wonderful work of sobriety, so that we could share it with you. Xo K, L & D."
Shepard has been very honest and open about his addiction and his long and arduous road to sobriety in the hopes of helping and inspiring others. The last 16 years have brought him further than he ever imagined, to a life with a wonderful wife, two beautiful children, and a future full of promise and hope.