DWTS Host Tyra Banks Lost an Earring during the Show — Look through the Moment
Considering the hype that started in the summer, many were anticipating a DWTS season with a bang. While there were many notable areas, the new host, Tyra Banks didn't have the best night. 
Tyra Banks is hosting "Dancing With the Stars" for the first time after the show fired Erin Andrews and Tom Bergeron earlier. However, her first episode was a bit of a mixed one as she suffered a wardrobe malfunction. 
To introduce the new season, Banks looked stunning in a red ball gown and matching sleeves. Her second look was a pink and red jumpsuit with large earrings and a bold statement.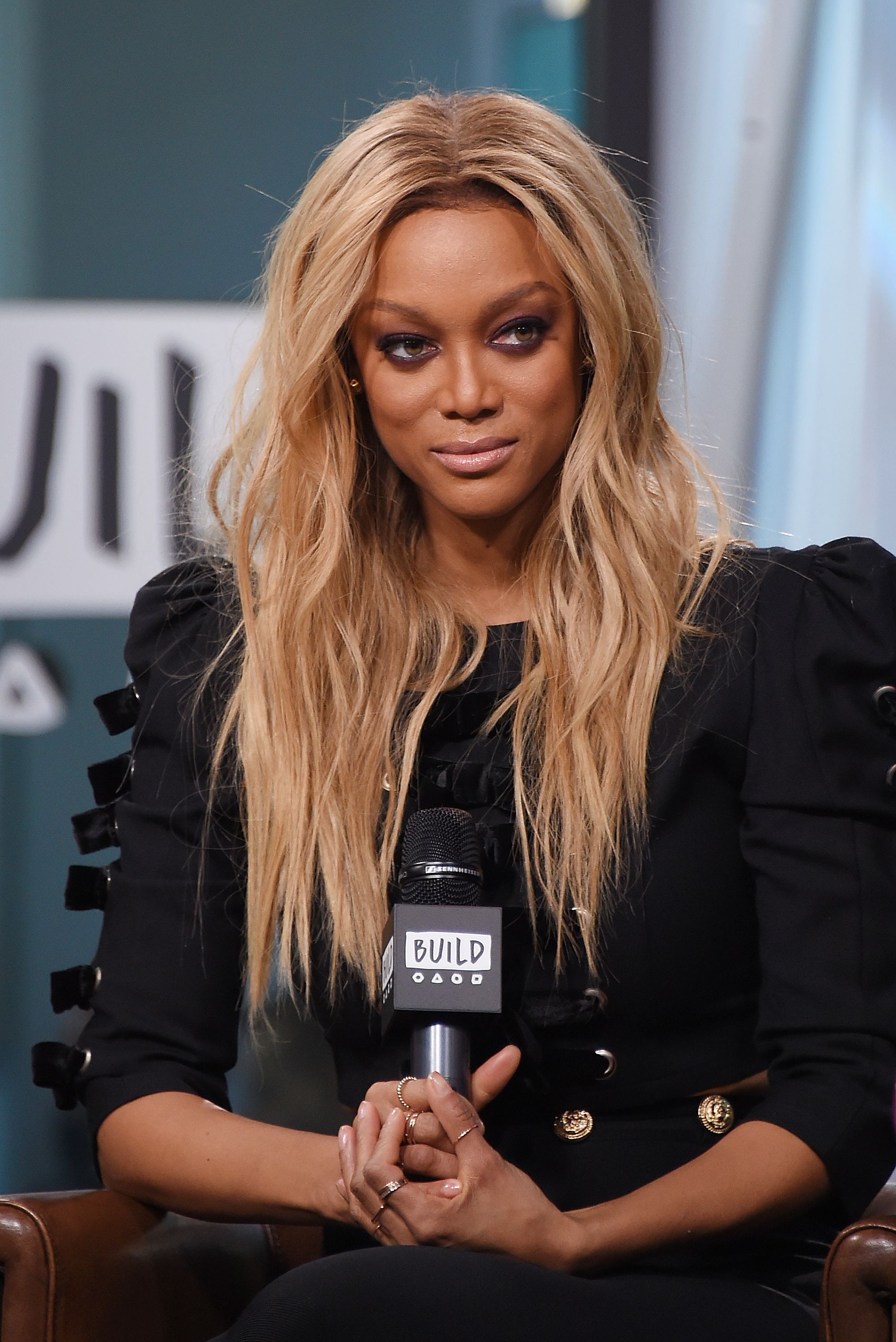 The flamboyant outfits were not new, of course. Banks is known for making daring fashion statements, as is the show itself. 
Sadly, however, the model and host suffered a major malfunction as her earring fell out right on stage. As it happened, she said:
"What's also weird is I just lost an earring. And I promised everybody that I'm going to keep it real."
The model appeared to have been making light of the wardrobe malfunction as much as she could. She even passed it to Carrie Inaba, a judge on the show. 
When Inaba asked if Banks wanted her to hold the earring, the model replied in the affirmative. Then, the show finally continued to the next score. 
Despite the lack of a live audience, the scores on the first episode were pretty impressive.
Along with Banks and her first hosting gig, this season of "Dancing With the Stars" was a pretty ground-breaking one. 
The show brought back Derek Hough, a former competitor, to serve as a judge. Hough had to fill in for Len Goodman, who couldn't make it down. 
Goodman is currently in the United Kingdom. He can't fly over due to travel restrictions caused by the novel coronavirus pandemic. Banks has confirmed that he won't be physically present this season. 
This season is also the first time that it would tape without a live audience, due to concerns about the pandemic. So, there are changes everywhere. 
Despite the lack of a live audience, the scores on the first episode were pretty impressive — several stars, including Nelly, thrilled fans with great scores.
However, there were still some odd moments with the new season. Banks didn't have the best night out as host, as some fans expressed displeasure online. 
With the wardrobe malfunction, it was quite a mixed night for the new host. However, she has other episodes to tighten up her act.