Hilaria Baldwin's 'Star Wars' Loving Son, Leonardo Takes Pic of Newborn Brother with a Yoda Toy
Hilaria Baldwin recently shared a photograph of her newborn son, Eduardo. She was proud to admit that she was not the one behind the camera for the heartwarming picture. 
On Sunday, Hilaria Baldwin shared yet another photo of her newborn child, Eduardo. The baby boy is the fifth child she shares with her husband, Alec Baldwin. 
Of their five kids, four-year-old Leonardo was the one who took out the impressive shot of his new brother. He included a baby Yoda, being a big "Star Wars" fan. The post is found below.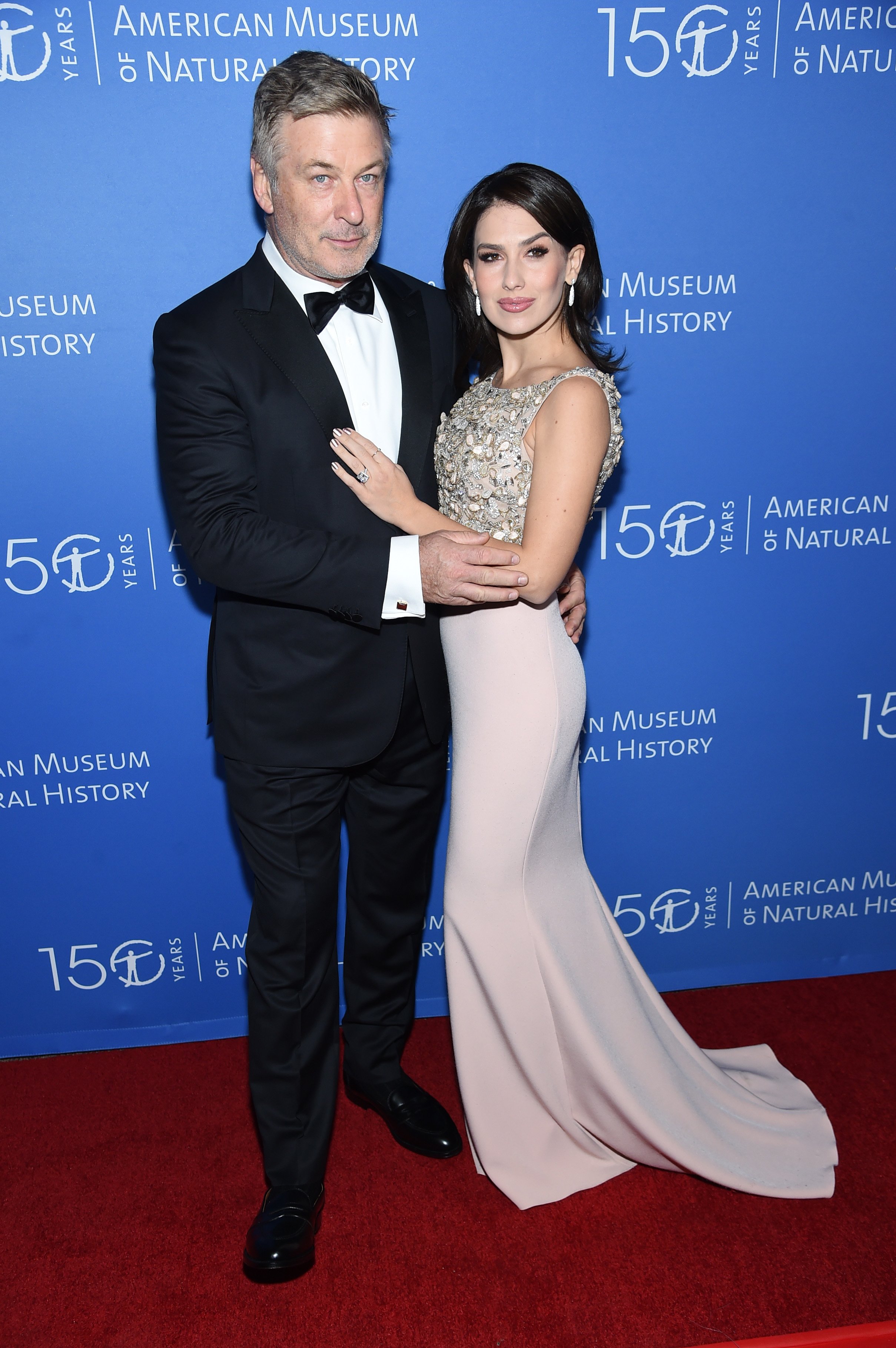 EDUARDO SOUND ASLEEP
"Photo produced by Leonardo," wrote Hilaria in the caption of the shot. She included a green heart and a crying, laughing emoji. The picture was more sweet than hilarious, though. 
Little Eduardo lay sleeping in a white onesie with light blue markings. He looked peaceful on the white and black bedding which lay underneath. His little neck stood out because of how he lay down. 

BABY YODA FRIEND
Next to him was a green baby Yoda from the "Star Wars" franchise. The stuffed character wore a thick, brown coat as it rested face-up next to the tiny tot. 
Little Eduardo entered the world last week and already receives so much love from his family. Hilaria is also mom to Carmen, six, Rafael, five, and Romeo, two. 
Alec also shares an adult daughter, Ireland, with his ex, Kim Basinger. After welcoming his newest son last week, it did not take long for Hilaria to get backlash for a post she shared. 
RESPONDING TO CRITICS
Three days into life with her newborn, Hilaria shared a selfie of her breastfeeding Eduardo while brushing her teeth. Some people commented that the picture was too much. 
Hilaria quickly hit back at the critics in her Instagram stories, writing, "If you send me a comment telling me how much to post or how little, and I happen to see the message, I will just block you." She added: 
"5 kids in, we are happy, healthy, bonded, tired, busy, but blessed. The split second it takes to snap a pic or put it here, on our community that we have built for years, is something I enjoy."
CARMEN STARTS 2ND GRADE
Unfortunately, Hilaria's new family development meant she was forced to miss her daughter's first day of school. She was delivering Eduardo while Carmen started the new school year in virtual form. 
Hilaria posted a message of apology on Instagram, along with a cute note about Carmen and her pink handbag for at-home schooling. In the picture, Carmen held up a sign announcing the start of second grade. 
REGULAR UPDATES
Hilaria shared updates throughout her pregnancy after announcing in April that she and Alec were expecting. The pair took a while to share the news after suffering two miscarriages in one year. 
The journalist said she knew right away she was pregnant because she started bouncing into things. A positive pregnancy test confirmed her suspicion. Nine months later, she welcomed her bouncing baby boy.