Hilaria Baldwin Apologizes for Missing Daughter Carmen's 1st Day of School after Giving Birth
Alec Baldwin and Hilaria Baldwin had their hands full when their daughter, Carmen, began second grade on the same day Hilaria gave birth to the couple's fifth child. 
The "Mom Brain" podcast cohost Hilaria Baldwin apologized to her daughter Carmen for missing her first day of school, even though she had a good reason, it still made her feel bad as a mom.
Hilaria and her husband Alec Baldwin officially became parents again on Wednesday, giving Carmen, Rafael, Leonardo, and Romeo another sibling and making them one big happy family of seven.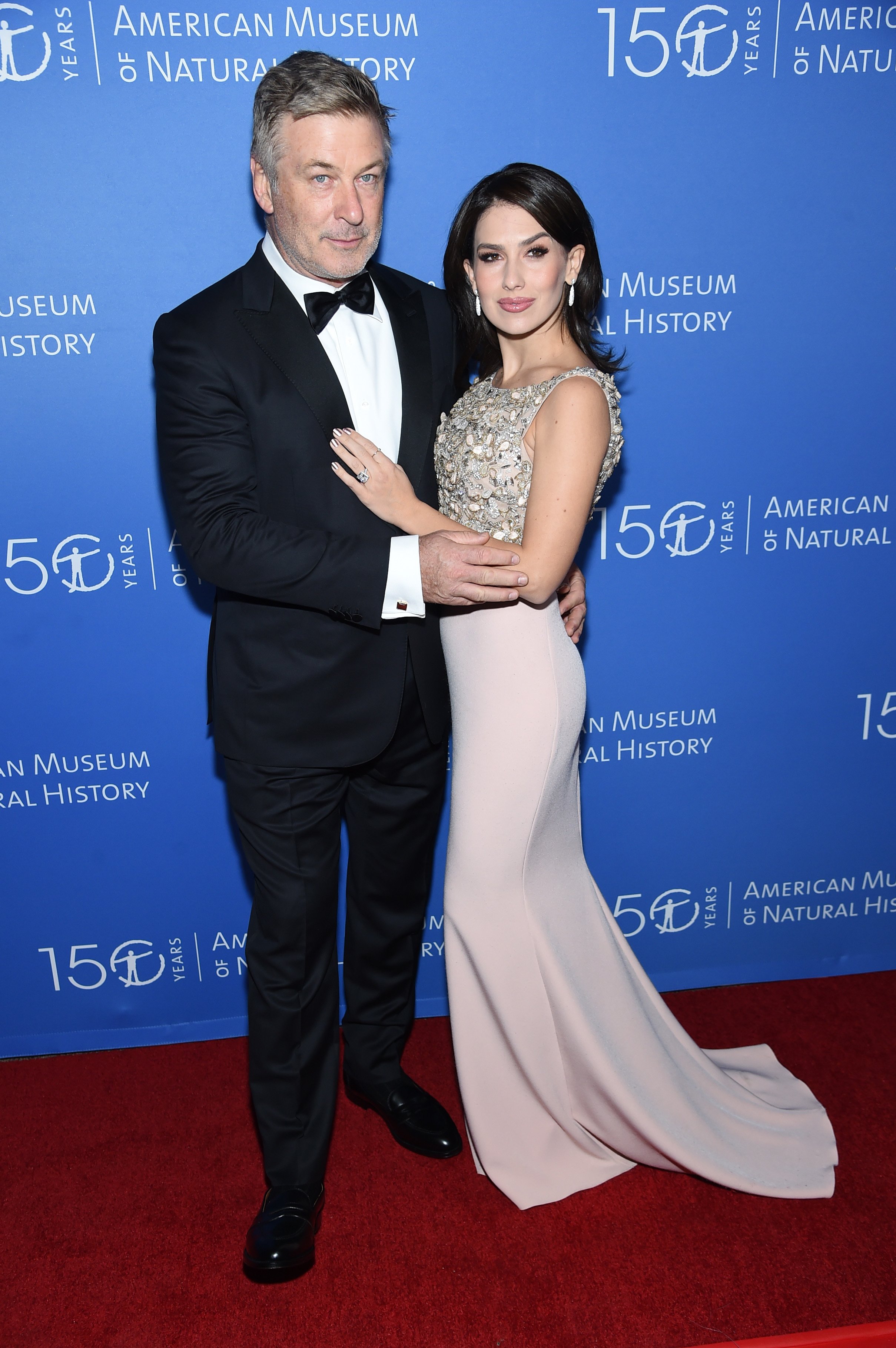 CARMEN'S FIRST SCHOOL DAY
Alongside a sweet picture of Carmen, Hilaria shared her apology as she missed her eldest' first day of second grade. Students continue to practice distance learning, and Hilaria also shared her gratitude that she had help in her time of need, and wrote:
"I'm sorry to miss your first day, my Carmen Gabriela. Thank you @violetgaynor for stepping in and making it special while I am away at the hospital with the new baby."
The fact that Carmen posed with a handbag despite going to school at home made Hilaria's heart melt, and she looked adorable, holding a sign that marked it as her first day of second grade. 
BABY NO. 5
Hilaria excitedly shared the arrival of their son on social media as well. Letting fans know that all went well and that their bundle of joy is healthy, Hilaria posted a picture of their newborn and wrote:
"We had a baby last night. He is perfect and we couldn't be happier. Stay tuned for a name."
The fitness guru announced her pregnancy back in April after an ultrasound showed that their "munchkin" is healthy. She shared the news alongside a video of herself listening to their son's heartbeat, elated that everything was going well, especially after Hilaria's previous miscarriages.
HOW HILARIA KNEW SHE WAS PREGNANT
During an interview with US Weekly, Hilaria said that she knew that she became pregnant again when she started bumping into things. Calling it her first "hint," Hilaria is not one to clumsily knock into things.
As a dancer and as someone who is "physically capable," she never bumps into anything, but when she started feeling "stupid," Hilaria just knew she became pregnant again. However, now that their son is born, Hilaria is ready to take her body back, as she posted before and after pictures of her baby bump.
AND HIS NAME IS...
The couple made their fans wait two days before sharing their son's moniker. Posting a beautiful picture of their newborn son, Hilaria Baldwin introduced him as Eduardo Pau Lucas Baldwin.
The sweet boy's name means "wealthy guardian of peace and light," and she wrote that he came into the world on September 8, at 7:46 pm weighing a healthy 7 lbs 8 oz. Congratulations to the Baldwins!