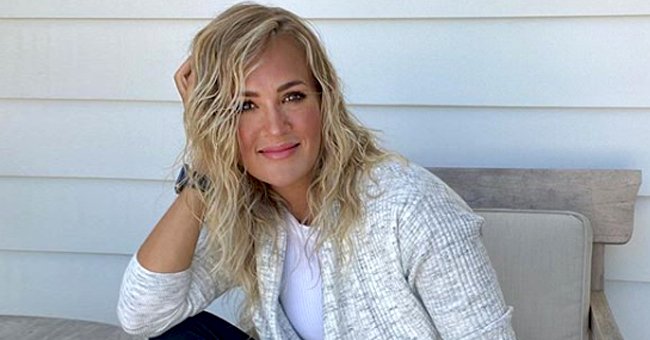 instagram.com/carrieunderwood
Glimpse inside Carrie Underwood's Free-Range Childhood without Cable TV
"Jesus Take the Wheel" singer Carrie Underwood revealed that she spent most of her childhood outdoors, roaming around the countryside, in her beloved town in Checotah, Oklahoma.
In her book, "Find Your Path," Carrie Underwood, 37, detailed her journey towards optimal health and the life-changing events that followed after she won on "American Idol" in 2005.
Believing that fitness is a life-long journey, the country singer also shared her secrets to being the best version of herself, as well as her "Pleasure Principle."
Looking back, Underwood has a lot to say about growing up in wide-open fields with breath-taking views in Checotah. Growing up with no cable TV, she described her laid-back childhood as "free-range."
In her book, the country music songstress wrote that she would spend time with friends doing outdoor activities - hunting snakes, scooping tadpoles and turtles out of the pond, and catching frogs and fireflies. She said:
"When we weren't in school or sleeping or called in for family dinner, we were usually out there running wild."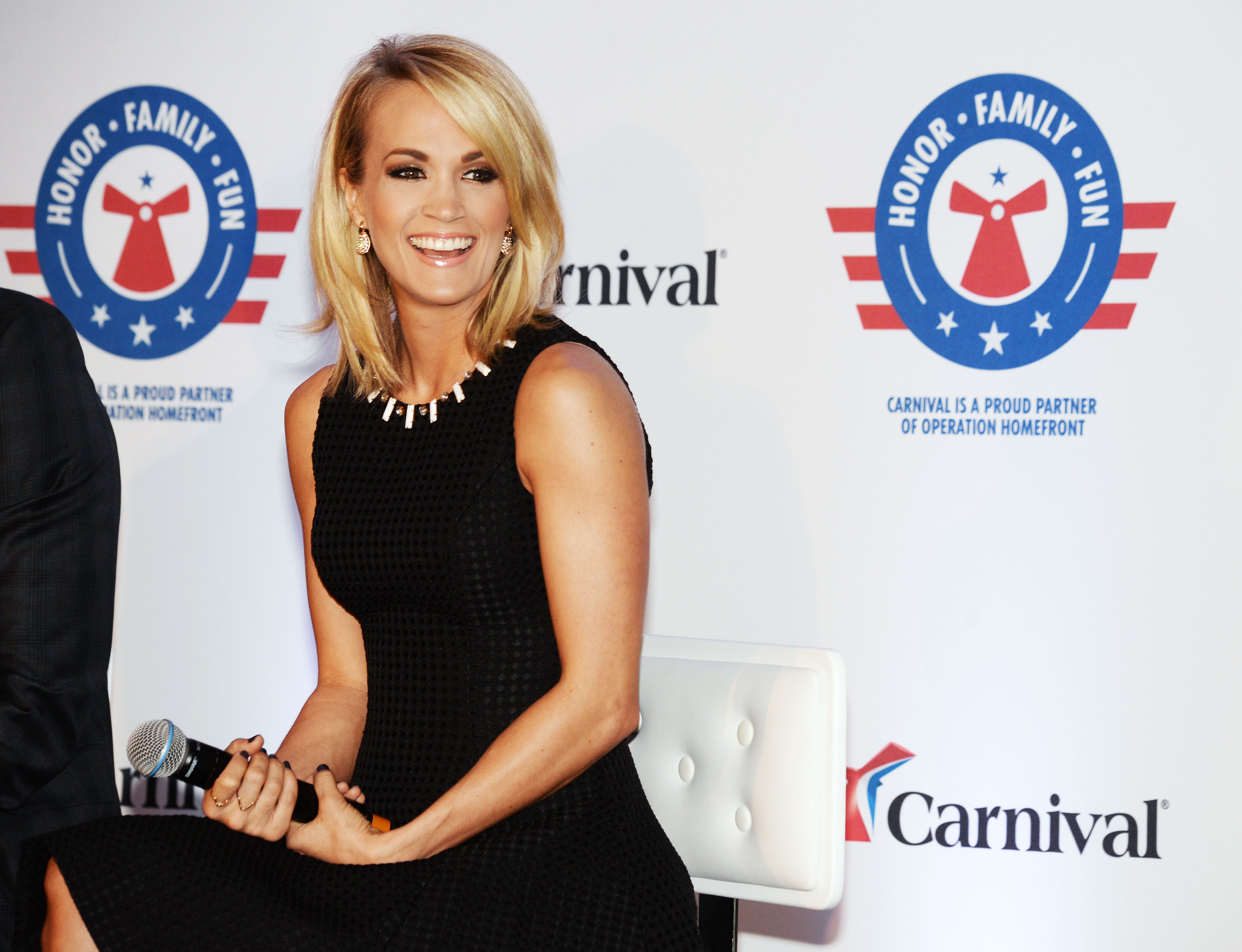 Country superstar Carrie Underwood attends a 2016 partnership event with Carnival Cruise Line in Jacksonville, Florida. | Photo: Getty Images
Underwood may have a care-free life when she was young, but she did not take her childhood years for granted as she feels lucky to be born in a time of wonder and exploration.
The multi-Grammy Award winner said the elders in her hometown would usually keep an eye on the children, making sure they were okay all the time. Her Checotah neighbors would look out for them as well.
Despite being a famous personality, Underwood strives to make her sons live a normal childhood and keep them grounded.
When Underwood reached her adolescent years, the book author shared that she became a well-rounded person. She would help her family on their farm while maintaining high grades in school.
The mother of two also worked as a waitress and a cashier to earn extra money. Though she was hard at work, she managed to find relaxation by spending time with friends, playing sports, and cheerleading.
The singer-songwriter shared that softball was her favorite sport as it taught her to work better in a team. Underwood added that all the lessons she learned from the sport she applied in real life.
As Underwood continues to reach new heights in her music career, she has never forgotten her humble beginnings. Her tell-all book is her way of paying homage to her roots.
The country superstar has been married to former NHL player Mike Fisher since 2010. They are doting parents to two beautiful children - Isaiah and Jacob.
She hopes that her children would have the same kind of childhood she had when she was young. Despite being a famous personality, Underwood strives to make her sons live a normal childhood and keep them grounded.
Underwood's healthy lifestyle has been evident on social media. She recently shared a picture of herself on Instagram, and fans could not help but praise her natural beauty and toned physique.
In the photo, the singer is seen donning a white shirt topped with an off-white cardigan paired with black pants and sneakers. Another set of fans noticed that she looked so much younger, and that her skin was glowing.
Please fill in your e-mail so we can share with you our top stories!