Kelly Clarkson Sends Chrissy Teigen & John Legend a Giant Tasty Pizza on Their Anniversary
John Legend and Chrissy Teigen celebrated their seventh wedding anniversary earlier this week. While they might not have had an elaborate celebration, they got a special treat from a friend – Kelly Clarkson. 
Kelly Clarkson took to Twitter to respond to Chrissy Teigen, who appreciated her for a celebratory pizza. Clarkson had sent the pizza to Teigen and her husband, John Legend, to commemorate their seventh wedding anniversary.
Teigen's tweet showed the pizza, which was pretty large. The clip also showed the model and her husband amazed at the size of the treat. There's undoubtedly going to be enough for everyone.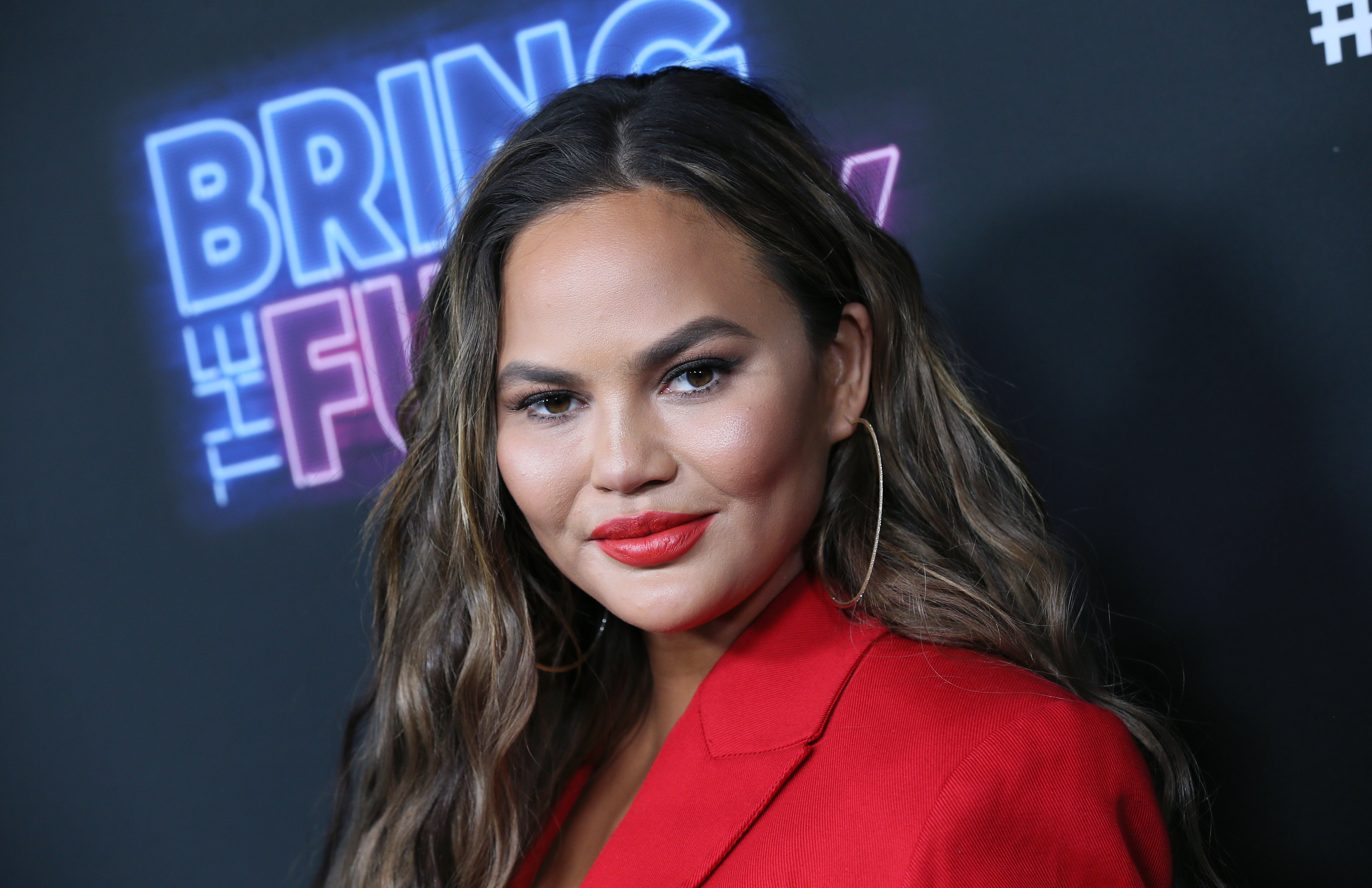 Teigen even said in the video that she thought the pizza would be fake. However, it turned out to be very real. The model shared a heartfelt "thank you" to Clarkson, adding that she had been screaming the singer's name all day. Replying, Clarkson said:
"Happy Anniversary. I sent wine as well, so it was a high/low kind of gift."
Teigen is currently expecting a third child with Legend. With so much pizza in the house, she should have enough to satisfy any food cravings. The video showed the model already munching on some of the treat. It was a happy anniversary indeed. 
Teigen and Legend have had one of Hollywood's cutest marriages. Both have supported each other in their careers, and they've also had a knack for poking fun at each other. 
Teigen and Clarkson have been friends for years, and they've even floated the idea of being in-laws
Happy Anniversary 😊❤️ I sent wine as well so it was a high/low kind of gift 😂 https://t.co/XdmMk0TOz4

— Kelly Clarkson (@kellyclarkson) September 15, 2020
To celebrate their anniversary, Teigen shared a clip of their children — Luna and Miles — on Instagram. The clip showed both kids sitting on a staircase, as they wished their parents a happy anniversary. 
Luna eventually dragged her brother back, causing him to fall further into the staircase. Smiling at the camera, she jokingly said, "Happy anniversary."
Teigen teased Legend in the anniversary greeting, explaining that he was like a brother to her. The video got many fans laughing. 
As for Clarkson's pizza, it's not so surprising. Teigen and Clarkson have been friends for years, and they've even floated the idea of being in-laws. 
Last year, Clarkson told reporters that she wanted her son, Remington, to marry Luna. While she confessed that it was a bit weird, Teigen responded that it would be a great idea. 
Although both Remington and Luna are still just kids, it's never impossible to say. Perhaps the future has a pleasant surprise in store for both families.