Salma Hayek, 54, Flaunts Her Long-Flowing Hair as She Poses like Botticelli's Iconic Venus
In a new Instagram post on Tuesday, Mexican-American actress Salma Hayek posed like renowned Italian painter Botticelli's legendary painting, Venus. 
Famous actress Salma Hayek posed like Italian painter Botticelli's legendary painting, Venus, in a new post on her Instagram page. 
In the post, the 54-year-old uploaded a photo of Venus but she had also photoshopped her face into the painting, with music playing in the background.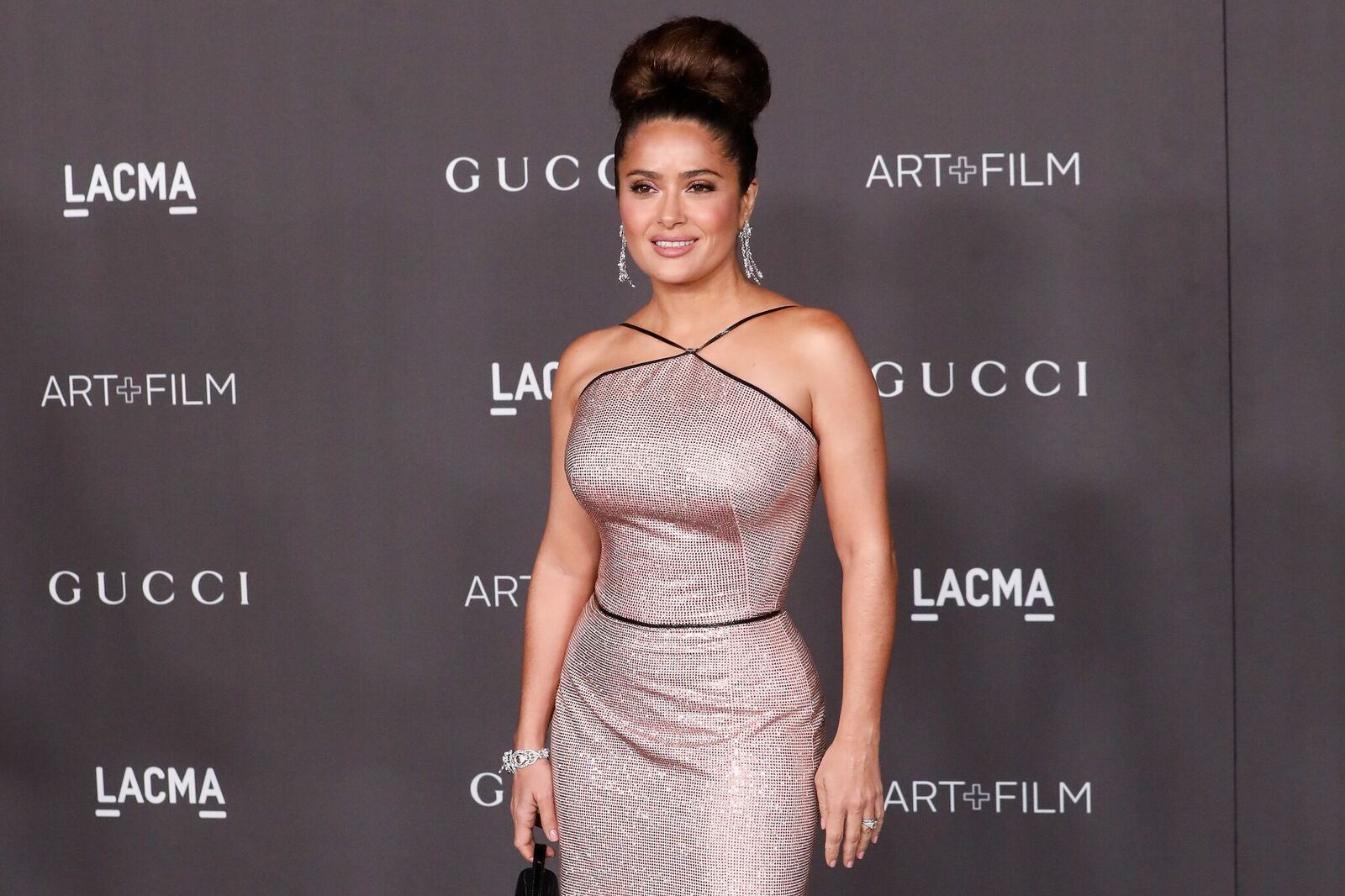 Also, just like the painting, Hayek let down her beautiful long flowing hair, and this had made the actress bear a striking resemblance to the iconic Venus. 
The post had been in appreciation of the painting of the goddess Venus. Beneath the photo, the star excitedly captioned:
"Venus #hair day. Dia de cabello de #Venus. The Birth of Venus-Sandro Boticelli"
In an interview earlier this year, the star shed more light on beauty, and her perception of it. She revealed that when she was younger, she used to criticize herself heavily. She also used to rely heavily on makeup back then. 
She further explained that when she now looks at pictures of herself in her early years, she sees herself more beautiful than she had at the time. Over the course of time, the star began to appreciate her beauty a lot more.
The movie had been a biography in honor of the renowned Mexican painter, Frida Kahlo. 
Another celebrity who has also gotten inspiration from the Botticelli masterpiece is the famous Beyonce. In 2017, the singer released multiple photos of her pregnancy shoot in which she had emulated the goddess. 
The star posed nude for many artistic flowery photos. They were taken by photographer Awol Erizku and were assembled into a digital photo gallery, titled "I Have Three Hearts."
It is also important to note that Hayek's attraction to the arts did not just grow overnight. The star grew up with a love for aesthetics and self-expression. This side of her was seen with the release of "Frida" in 2002. 
The movie had been a biography in honor of the renowned Mexican painter, Frida Kahlo. Hayek directed it, and the actress also played the role of the artist. 
Hayek, however, spoke about the opposition she experienced during the making of the movie. She divulged that film producer Harvey Weinstein sabotaged the movie's release for many years because she refused to sleep with him. 
After its release, nonetheless, the movie bagged Hayek many awards. This was a major victory for the actress, as it had also been a boost to her career. Now, years later, the movie star continues to show the world her love for arts.