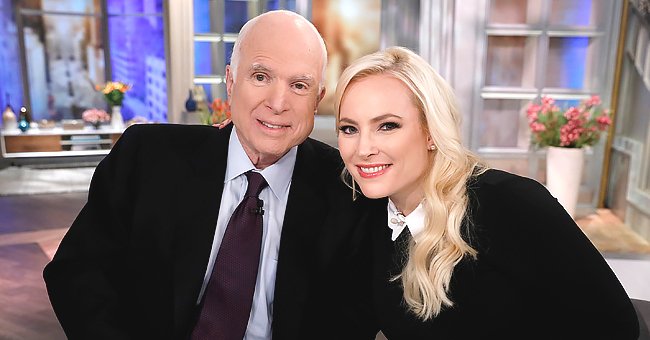 Getty images
Meghan McCain Recalls Her Late Father John McCain's Advice for Her Eulogy during His Funeral
John McCain, the late Senator from Arizona, was known by many as a maverick who wasn't afraid to buck political trends. His daughter, TV show host and political pundit, Meghan McCain, recently recalled his advice for her regarding the perfect eulogy.
Recently, Meghan appeared on "It Was Said," the C13Originals/HISTORY Channel podcast with historian Jon Meacham. In it, the pundit explained that her father had given her some tips for her eulogy.
Senator McCain died of brain cancer in 2017. He had fought the disease for years, and he had a sense that he was going to die. Like many who knew of impending death, he spent his last days with his family.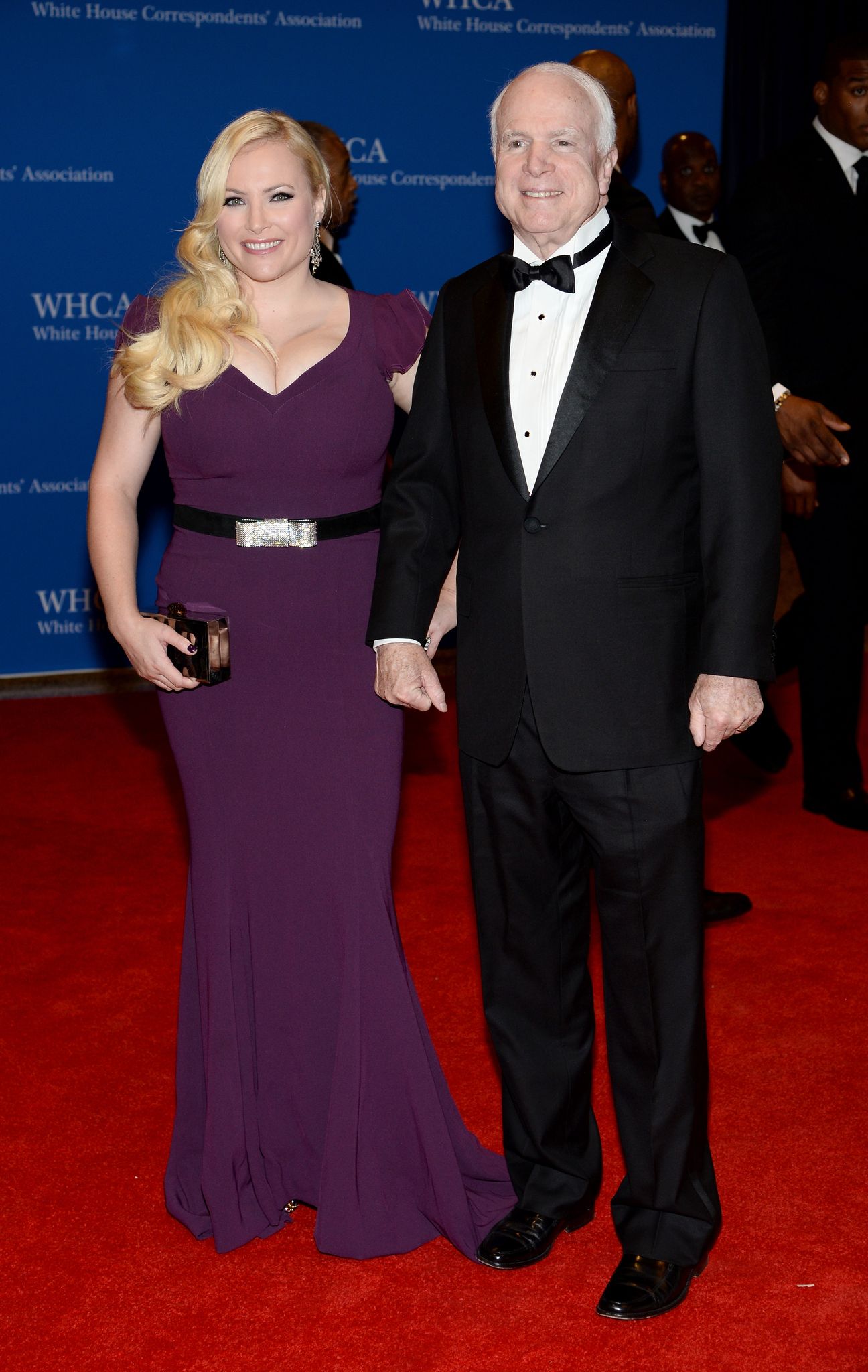 Megan McCain and Senator John McCain at the 100th Annual White House Correspondents' Association Dinner at the Washington Hilton on May 3, 2014 in Washington, DC. | Photo: Getty Images
Given that Meghan shared several of his qualities, the Senator was particularly fond of her. So, he decided to allow her to give a eulogy at the funeral.
Speaking with the podcast, Meghan remembered the advice that her father gave concerning the eulogy. In part, she said:
"He knew to a degree what I was going to say and what I was going to do, but he told me to give 'em hell."
The pundit further added that she thought the request was a tad weird. As she pointed out, she always believed that eulogies should be more stoic and sad. However, instead of a calm and stoic eulogy, the Senator wanted his daughter to rain down fire at the funeral.
At an event that included speeches from two past Presidents and others, Meghan's eulogy stood out.
In more ways than one, Meghan didn't disappoint her father. When she took the stage at the funeral, she delivered a spirited speech.
Meghan wasn't afraid to call out people her father disagreed with. In particular, she took aim at the President — whose family didn't attend for personal reasons.
At an event that included speeches from two past Presidents and others, Meghan's eulogy stood out. Meghan has also continued to carry on her father's legacy, as she regularly gives her take on political matters.
She has also remembered her father on some special occasions. Late last month, she shared a picture of the two of them on what would have been the Senator's 84th birthday. The image drew reactions from fans who sent condolences to the family.
The TV pundit also shared some videos weeks back to commemorate the second anniversary of her father's death. In one of them, the Senator was seen seasoning ribs. Apparently, he was quite the whiz in the kitchen.
Please fill in your e-mail so we can share with you our top stories!