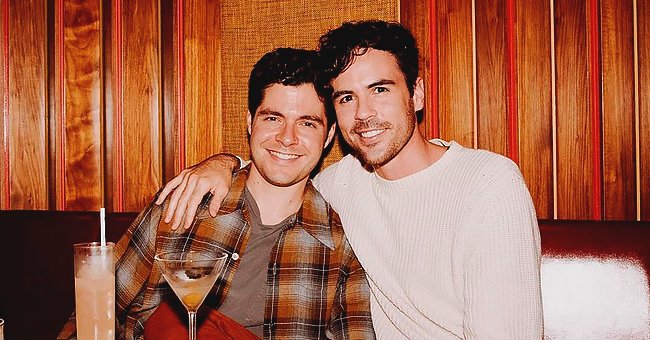 Getty Images
Lifetime's First LGBTQ Christmas Movie Will Star Real-Life Married Couple Ben Lewis & Blake Lee
Ben Lewis and Blake Lee, who are married in real life, have been announced as the lead actors in Lifetime's first-ever LGBTQ romantic holiday movie, "The Christmas Setup."
It's a significant milestone for the LGBTQ community as Lifetime is getting ready to release its first-ever holiday movie centered around same-sex romance. Interestingly, the lead actors are real-life husbands, Ben Lewis and Blake Lee.
"The Christmas Setup" was also written and directed by members of the LGBTQ community, and it is centered around high school friends who were set up and reconnected during festivities. Lewis recently shared the exciting news in a post on Instagram.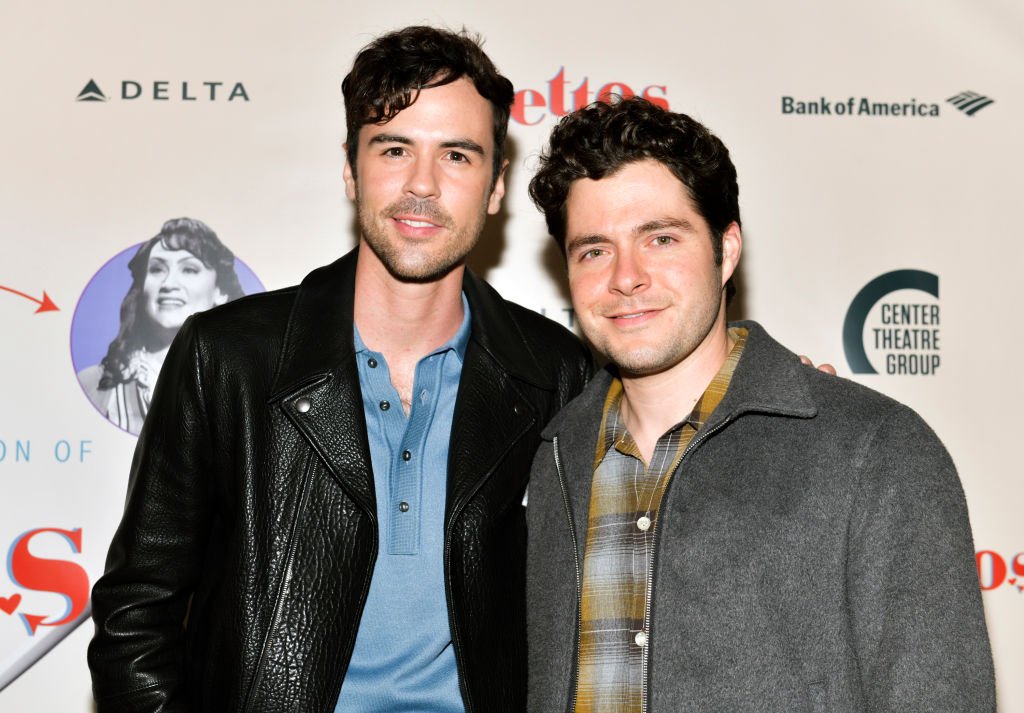 Blake Lee and Ben Lewis at the opening of Center Theatre Group's "Falsettos" at Ahmanson Theatre on April 17, 2019 in Los Angeles, California. | Photo: Getty Images
The photo showed a clip from a news article by "TVLine" with pictures of the star actors cast for "The Christmas Setup Movie," Fran Drescher, Ben Lewis, Blake Lee, and Ellen Wong.
"The Christmas Setup" is a case of art coming to life as Lewis and Lee are a real-life couple who said their vows in 2016.
Lewis captioned the post with a message about how 2020 had been "bad-weird," but starring in the first-ever gay Christmas movie alongside his husband, and their old friends, Drescher and Wong, is a beautiful early Christmas gift. Lifetime's head of programming, Amy Winter released a statement about the movie, where she said:
"Our hope with these inclusive films and others is that people will see themselves while enjoying universally relatable holiday romances."
Lifetime's "The Christmas Set Up" is about a New York lawyer Hugo [played by Lewis], who spends the holidays in Milwaukee with his matchmaking mom, Kate [played by Drescher], and his best friend, Madelyn [played by Wong].
Kate arranges for Hugo to meet his secret crush from High school, Patrick (Lee), and there is an undeniable attraction between the two. But when Hugo gets a job promotion in London, he must decide what is most important; love or career.
"The Christmas Setup" is a case of art coming to life as Lewis and Lee are a real-life couple who said their vows in 2016. In the statement released by Amy Winter, she also said:
"The world we create on camera should reflect the world we live in."
This statement is a testament to the fact that "Lifetime" was working hand-in-hand with "GLAAD" to ensure that the movie represented an accurate portrayal of an LGBTQ relationship.
Landing the lead role of "The Christmas Setup" is not the only good news Lewis has received this year. Fans may recall that the actor was chosen to play "William Clayton" in the hit TV series "Arrows."
Blake Lee is also popularly known for his role on the TV shows "Parks and Recreation," "Mixology," and "Friends with Benefits." Lee, who was born and grew up in Miami, now lives in Los Angeles with his husband and their dog, Todd.
Please fill in your e-mail so we can share with you our top stories!