Cardi B and Offset Are Getting Divorced — a Look Back at Their Ups and Downs during the Marriage
Cardi B, is divorcing her husband Offset and claiming custody of their daughter, Kulture, amid rumors that the Migos singer had cheated once again.
On September 15, 2020, mega-star rapper Cardi B filed for a divorce from husband Kiari Kendrell Cephus, better known to fans as Offset, of the hip-hop trion, Migos.
Cardi B and Offset married secretly on September 20, 2017, and share a two-year-old baby girl, Kulture. Cardi B is requesting full custody of Kulture, who is her only child, and Offset's fourth.
Little Kulture wasn't even 6 months old when Cardi B announced that she was splitting from Offset in a December 5 Instagram post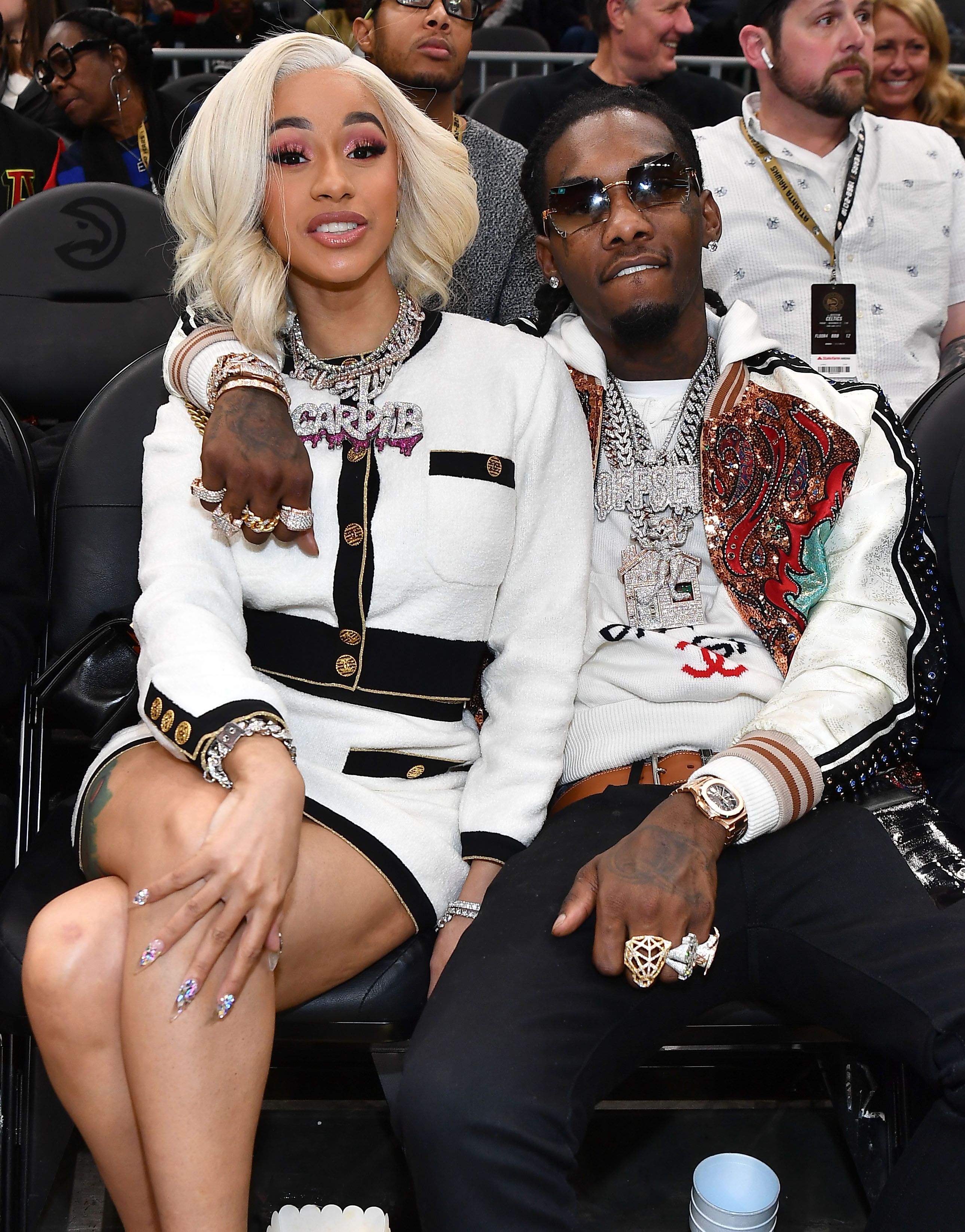 A TEMPESTUOUS RELATIONSHIP
Cardi B and Offset presumably met sometime in late 2016, or early 2017, and started dating, but kept fans guessing about the real status of their relationship. In June, Cardi B coyly stated:
"It's been a blessing, me meeting him [Offset] and meeting his friends. (...). And that motivated me to work even harder."
Soon after, she was seen sporting a $60,000 chain which was a bespoke gift from Offset, and though she admitted to the relationship, she denied the swelling wave of engagement rumors.
ENGAGEMENT
On October 29, 2017, Offset proposed on stage at a the Power 99's Powerhouse concert, getting down on one knee and popping the question with a dazzling $500,000 ring. Cardi B accepted his proposal and the fans went wild, but as it turned out, it was all theater. The couple had already married secretly, a month earlier.
SHORT HONEYMOON
But the honeymoon period turned out to be distressingly short. Two months after the theatrical engagement, on December 24, a video surfaced that allegedly showed Offset in a hotel room with a naked woman. The Migos rapper did not deny the video was his but claimed that he had been hacked and the video leaked. 
To add insult to injury, shortly after the video debacle Instagram model Celina Powell posted a DNA test, which was later exposed as a forgery "proving" that her daughter, whom she named Karma Kiari Cephus, was Offset's. Throughout the whole ordeal, Cardi B and the Migos rapper denied the cheating allegations, but she was seen without her engagement ring.
BUYER'S REGRETS
What fans didn't know was that Cardi B was already pregnant with their daughter when she first spoke about the rumors of Offset's infidelities, while fans clamored for her to leave hi. In January 2018 she wrote in a now-deleted tweet:
"Why is it a problem that I want to take my time with a decision on my relationship? (...) I don't ask ya why you still with that man that lives with his mom, that don't pay your bills …"
Offset showed off a new tattoo in honor of Cardi B, and rumors that she might be pregnant started to surface. It looked as if the couple were once again in a good place, but Cardi B's single "Be Careful With Me" which was released in March sounded to fans like a warning shot across Offset's bow. She sang:
"Be careful with me/do you know what you doin'?/Whose feelings that you hurtin' and bruisin'?"
PREGNANCY REVEAL
By April 2018 the pregnancy was far along, and no longer a secret. In May Cardi B was flaunting her baby bump, and dazzling on the MET Gala red carpet on the arm of designer Jeremy Scott, while Offset attended with his Migos group members. In June, the couple finally announced that they were already married and had been since September 2017.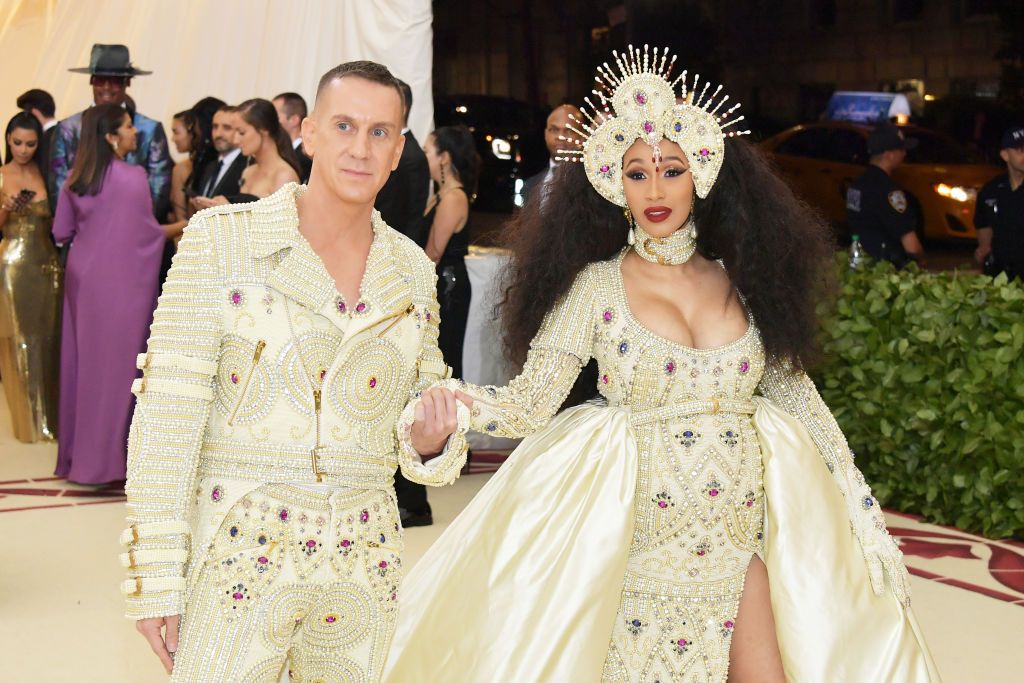 WELCOMING BABY KULTURE
On July 10, Cardi B and Offset welcomed their baby girl, Kulture. Offset already had three children from former relationships, Jordan, Kody, and Kalea, and titled his first solo album "Father of 4" as a tribute to his offspring. Cardi B revealed that she was caring for her daughter without the help of a nanny, and embracing motherhood and her hectic career.
FIRST SPLIT
But little Kulture wasn't even 6 months old when Cardi B announced that she was splitting from Offset in a December 5 Instagram post. Offset shared his heartbreak and regrets very publicly on social media and even crashed Cardi B's performance at Rolling Loud, walking onto the stage with a floral arrangement spelling "Take Me Back Cardi."
So ... Offset interrupted Cardi's set at #RollingLoud with this. Sis did NOT look happy pic.twitter.com/wEsXSpnZyL

— KBXX 97.9 The Box (@979TheBox) December 16, 2018
The attempt at a public reconciliation failed miserably when the Rolling Loud security quietly escorted Offset off stage, and Cardi B continued with her set as if nothing had happened. As for his public humiliation, Offset later tweeted:
"All of my wrongs have been made public, I figure It's only right that my apologies are made public too."
RECONCILIATION
A month later, Offset must have managed to talk his estranged wife around, because she moved back into their Atlanta home, and revealed that he had changed his cell phone and was now operating under a "no-groupies rule." 2019 saw the reconciled couple back at the red carpet together looking very much in love at the Grammys, where Cardi B became the first woman to win the Best Rap Album Award for "Invasion of Privacy."
SECOND WEDDING ANNIVERSARY
The couple seemed to be on the right track, all their troubles forgotten, when they celebrated their second wedding anniversary, sharing adoring messages to each other on social media.Crdi B would later reveal:
"When me and my husband got into our issues (...) [but] when they say till death do us part, they not talking about little arguments." 
Cardi B, who is deeply religious revealed that their reconciliation was mediated by a priest, who counseled them both and helped her overcome her anger, and her feelings of hurt and betrayal. The rapper was unequivocal in declaring that monogamy was an essential component of marriage for her, a deal-breaker.
ADORING PARENTS
Cardi B and Offset frequently gushed about their adorable baby girl on social media, and little Kulture became something of a media star in her own right, especially after her mom started bedazzling her child with hundreds of thousands of dollars of bling. On Mother's Day, Offset showered Cardi B with roses, and a stunning Birkin bag.
SUDDEN DIVORCE
It looked as if everything was peachy in the Cephus, but 6 days before their third wedding anniversary, Cardi B filed for a divorce in a Georgia court, and she'd claiming full custody of two-year-old Kulture.
Neither Offset nor Cardi B have issued a statement concerning their impending divorce, but it seems likely that it is due to yet more cheating allegations that have been surfacing over the last year. The court has granted Cardi B a  hearing on November 4, 2020.