Cardi B Flaunts Baby Bump in New Photos as She & Offset Are Expecting Their 2nd Child Together
Shortly after outing her biggest secret this summer, Cardi B is flaunting her baby bump in a new Instagram photo, looking more stunning than ever.
Congratulations are in order for rapper Cardi B and her on-again-off-again husband, Offset, as they are expecting their second child together.
The soon-to-be mother of two shared a photo of herself showing off her massive tummy bulge on social media, attracting congratulatory messages from fans and colleagues.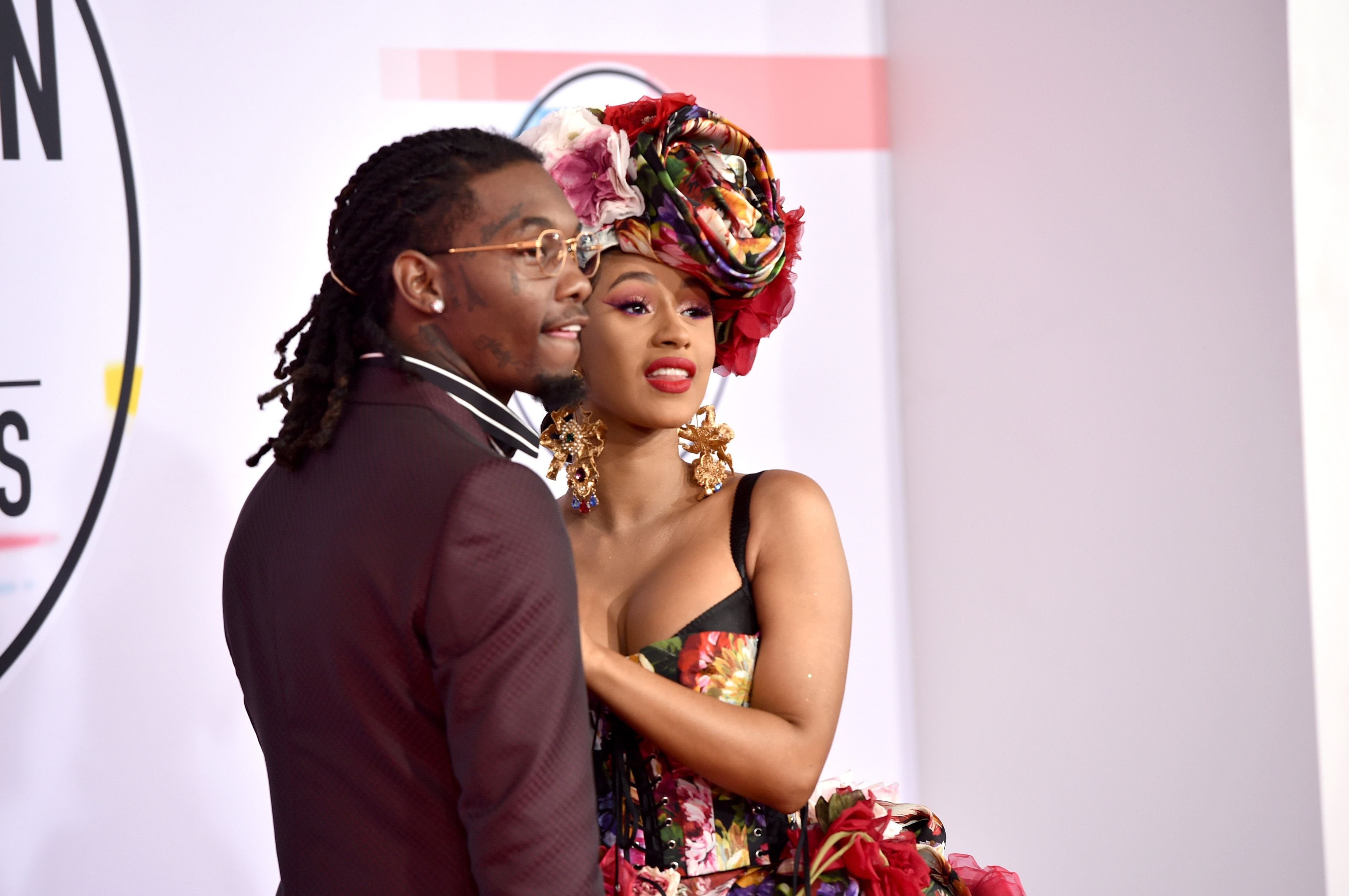 The adorable shot showed the 28-year-old rocking a sultry white outfit that outlined her curves and baby bump like a second skin. The custom piece ended right underneath her belly button, leaving her lower half and parts of her bulge on display as she posed sideways with her eyes closed.
Cardi's extensive coils brushed her backside, complementing the colorful tattoos spread over her back, hips, and buttocks. The singer placed her left palm over the bump protectively, flaunting her white manicured nails.
Her caption reflected the number 2, a way of announcing she was pregnant with her second baby. Fans went wild with excitement as they congratulated the rapper and her beau for the great news, with most expressing disbelief.
Cardi and Offset first unveiled the pregnancy during their joint performance with the band, Migos at the BET Awards on Sunday evening.
She sang a different tune a month later, revealing to the world she was giving their relationship yet another "second chance."
Words were barely required as the songstress proudly rocked her tummy bulge in a black bodysuit adorned with rhinestones. Offset took the news to the gram, sharing a photo of them on the stage during the performance, with his wife's exposed tummy garnering the attention.
The news caught most by surprise, as the couple had been on the verge of divorce barely months ago. Cardi B filed for divorce from the rapper in October, describing their relationship as irretrievably broken.
She sang a different tune a month later, revealing to the world she was giving their relationship yet another "second chance." They rekindled their romance over the expectant mom's 28th birthday getaway.
The two are already parents to a 2-year-old daughter, Kulture Kiari Cephus. The tot joined the family in July 2018, with Cardi making the baby reveal by posting a nude photo of herself rocking a baby bump.
Since her arrival, Kulture has proven herself a mini-fashionista, adopting her mom's knack for fashion. She has also become one of the most popular celebrity kids. What better way to complete her picture-perfect life than gifting her with her parent's reconnection and a new sibling!