Cardi B & Offset's Daughter Kulture Poses Gracefully Wearing Dress With a Tulle Skirt (Photos)
Cardi B appears to live to spoil her hyper-famous and perhaps future designer little girl Kulture, never hesitating to dress her in some of the most gorgeous fashion outfits.
Cardi B and husband Offset's daughter Kulture knows how to work that cute smile. In a recent post on the little girl's Instagram, she melted hearts while posing gracefully in a dress with a tulle skirt. 
Lying on a bed, Kulture leaned on her one hand, her eyes glowing for the camera. She sported the cutest grin, looking directly into the lens.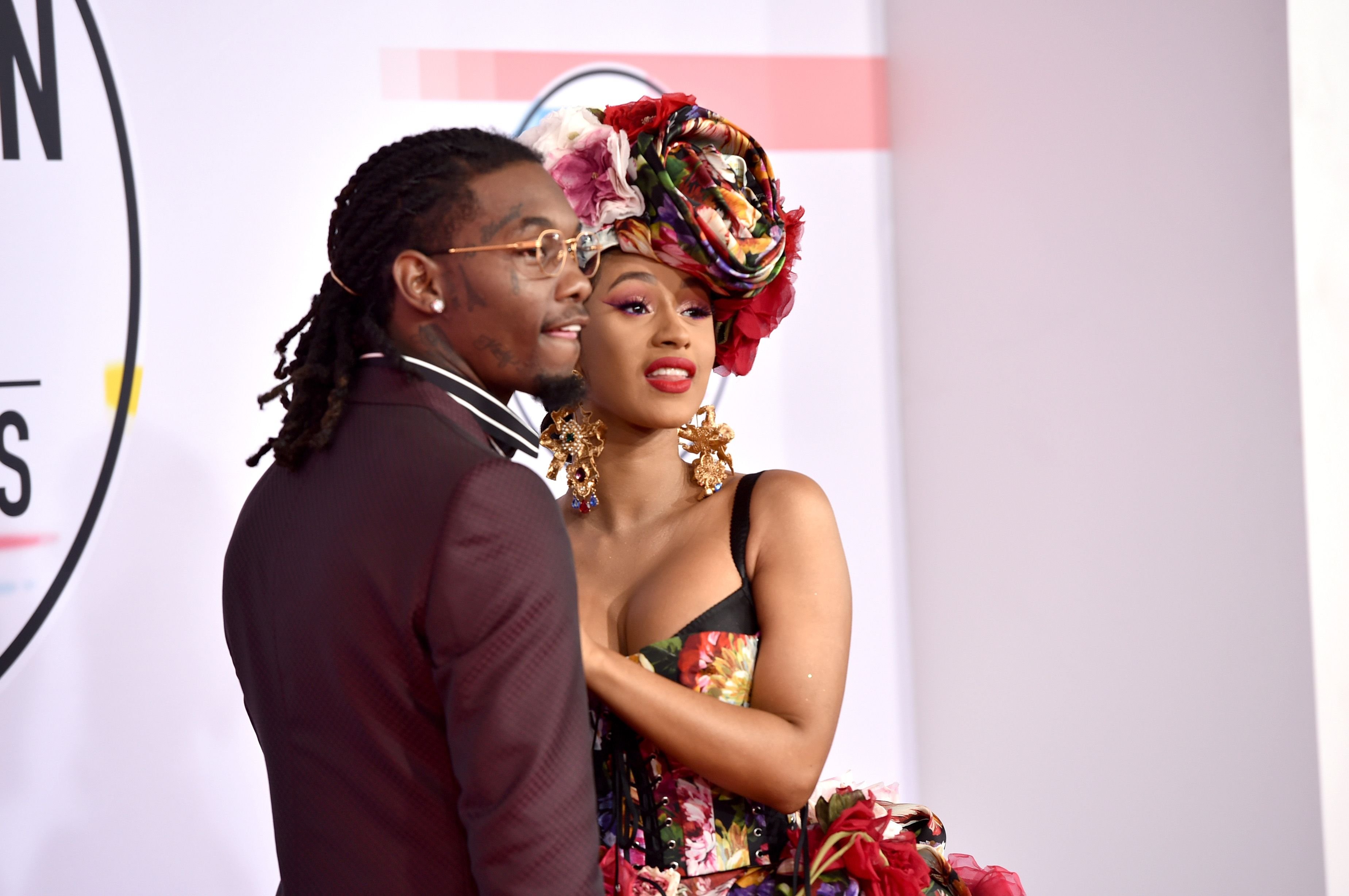 TINY ROYALTY
Kulture's tulle skirt fluffed out as a piece of a full white princess-looking dress. The top of the ensemble sported slightly gold patterns with an attached golden belt running through the midsection. The caption read: 
"A little princess."
She wore a white bracelet on her right arm, complementing her attire's shades. Her hair was tied up in the most adorable pigtails all across her head. 
A CUTIE PIE PRINCESS
There was a follow-up snapshot in the post, which caught Kulture sitting upright and looking into the distance. The tulle on the dress flared out onto the bed, adding to the cute yet regal look. 
Kulture's mother and father's relationship hasn't always been smooth sailing.
Fans and followers adored the little girl's pictures, took to the comment section, sent a plethora of hearts, and complimented her on how adorable she is. It received just over 300,000 likes. 
YOUNG AND SPOILED
Cardi B can't seem to stop buying Kulture these types of lavish dresses and clothing, expressing that she buys more for her daughter than herself. Despite this, she wants Kulture to grow up modest, saying:
"I want her to be humble."
In the past, the rapper has spoiled her daughter with a costly shopping spree - costing a hefty $29,000. This included a Chanel vanity case and a purse which cost $4,300, to name a few.
FASHION FORWARD
With all this expensive fashion flowing around her, Kulture appears to want to try her own tiny hands at fashion design. As a start, she drew on her dad Offset's white coat. 
This wasn't any old coat, but rather a designer-made puffer jacket by Moncler. Her mom took to social media, showing the world what the little artist had done to her dad's costly attire. 
Kulture caught drawing on Offset's Moncler jacket while he's out on vacation 😂 pic.twitter.com/pWQWMhguy2

— My Mixtapez (@mymixtapez) April 11, 2021
Kulture's mother and father's relationship hasn't always been smooth sailing. They were once on their way to divorce but called it off near the end of last year. 
Cardi B specifically had filed for a divorce two months before officially deciding to stop the legal separation. She gave birth to Kulture in 2018 after meeting her now-husband in 2016.