Kate McKinnon's Sister Emily Lynne Is Also a Comedian — Facts about Her Loving Family
Talent is something that runs in "Saturday Night Live" star Kate McKinnon's family, and her sister Emily Lynne Berthold is also an actress, a writer, and a comedienne.
Zany "Saturday Night Live" comedian Kate McKinnon can't help being funny, it's a trait that runs in her family. Like Kate, her baby sister Emily Lynne is also in showbusiness and shares her passion for comedy and acting.
The Berthold girls grew up in Long Island with their parents, mom Laura and dad Michael Berthold. Their family suffered a crushing blow when Michael passed away when Kate was just 18, and Emily was 12.
Kate credits her father, Michael, with introducing her to the show that made her a star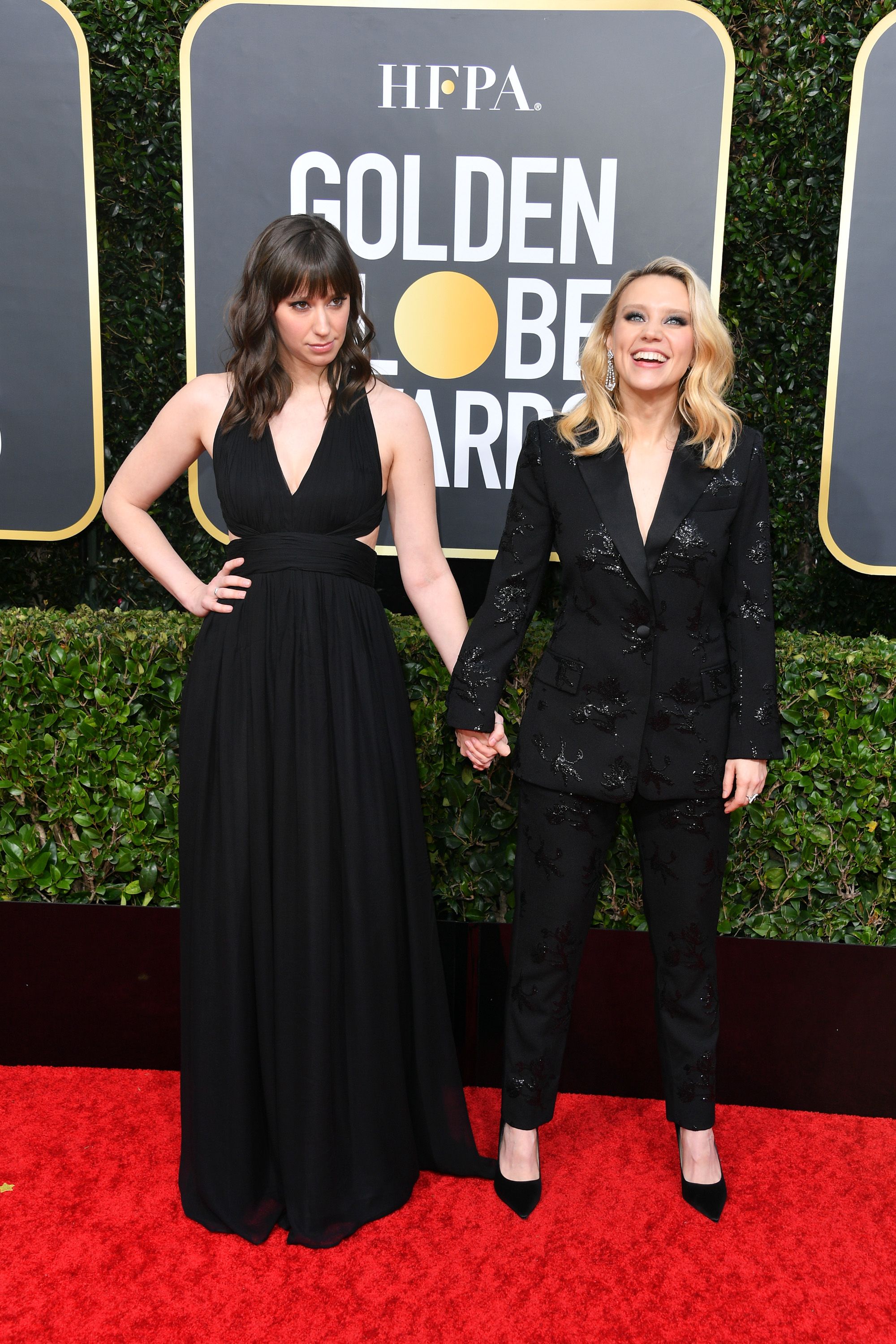 FUNNY FAMILY
Kate has often reminisced that humor and slapstick comedy was part of her everyday family life growing up, and her sister is busily following the family tradition as a professional comedian, and actress, writer, and director. 
Kate and Emily's knack for entertainment is surprising, considering that their mom Laura is a parent educator, and their father was an architect. Kate has had her mom as a guest on SNL, where she candidly said:
"You know, honey, it's good that you're weird, because weird got you here."
Kate and Emily's father Michel was a well-known architect and started pioneering ecological, sustainable architecture back in the 70s, with a particular leaning towards promoting energy-efficient solar-powered structures. Tragically Michael was diagnosed with stage-four glioblastoma multiform, a virulent form of brain cancer.
Kate credits her father, Michael, with introducing her to the show that made her a star. She said on receiving an EMMY for her work on SNL:
"On a personal note, thank you to my beautiful and hilarious mother and sister and to my father, who's not with us anymore, but he made me start watching SNL when I was 12, so thank you, and I miss you pop."
Because as an architect  Michael was self-employed, he had no health insurance, and the family had to pay for the costs of chemotherapy - a whooping $2,000 a month back in 2000. The Berthold family was helped by the local Sea Cliff United Methodist Church who created a fund to help pay Michael's medical bills up until his death in 2002.
KATE MCKINNON -- MUSICIAN
At first, the family thought Kate would become a musician. She started playing the piano when she was just 5,. and at the age of 12 took up the cello. Then in high school, she discovered her knack for accents, and for comedy, and her course was set. After high school, Kate enrolled in Columbia University and graduated with a degree in theater in 2006.
It was in high school that Kate first started questioning her sexuality, and when Ellen DeGeneres "came out" on her show in 1997, she felt empowered. Kate revealed that she came out to her father shortly before his death, and although he was a deeply religious man, he was accepting of her sexuality.
Kate's first work as a comedian was coincidental as part of the cast of  "The Big Gay Sketch Show," where she worked for 3 seasons. Since then her rise has been meteoric, from her role in SNL to starring in the 2016 reboot of "Ghostbusters" alongside Melissa McCartney,  Kristen Wiig, Lesley Jones, and Chris Hemsworth.
IN BIG SISTER'S FOOTSTEPS
As for Emily, she followed in her big sister's footsteps into film, first working as an editor in a media production company, then writing and directing a comedy short, "Pudding Face", starring her own sister Kate. Emily and Kate teamed up on the web series "Notary Publix," and Kate in the audio comedy series "Heads Will Roll," now in its second season.
Unlike Kate, Emily has a strong social media presence. Kate has revealed that she does not like speaking about her private life or exposing her intimacy, which is why she has never felt at ease in stand up comedy. any glimpses of Kate in her own world are always via her friends' or her family's posts -- and that's the way she likes it.