Swizz Beatz Shares Photo Collage of His Kids Showing Their Resemblance to Their Famous Dad
Alicia Keys' husband, Swizz Beatz is a proud dad to five exceptional children and in a recent social media post, he appreciated them by calling them his dream team.
Birthing and taking care of a child is no easy feat. There are quite a lot of dynamics when it comes to raising children, and it is always fulfilling to see them grow into their personalities.
Alicia Keys' husband, superstar producer, and music innovator Swizz Beatz is a proud father of five children he loves and adores.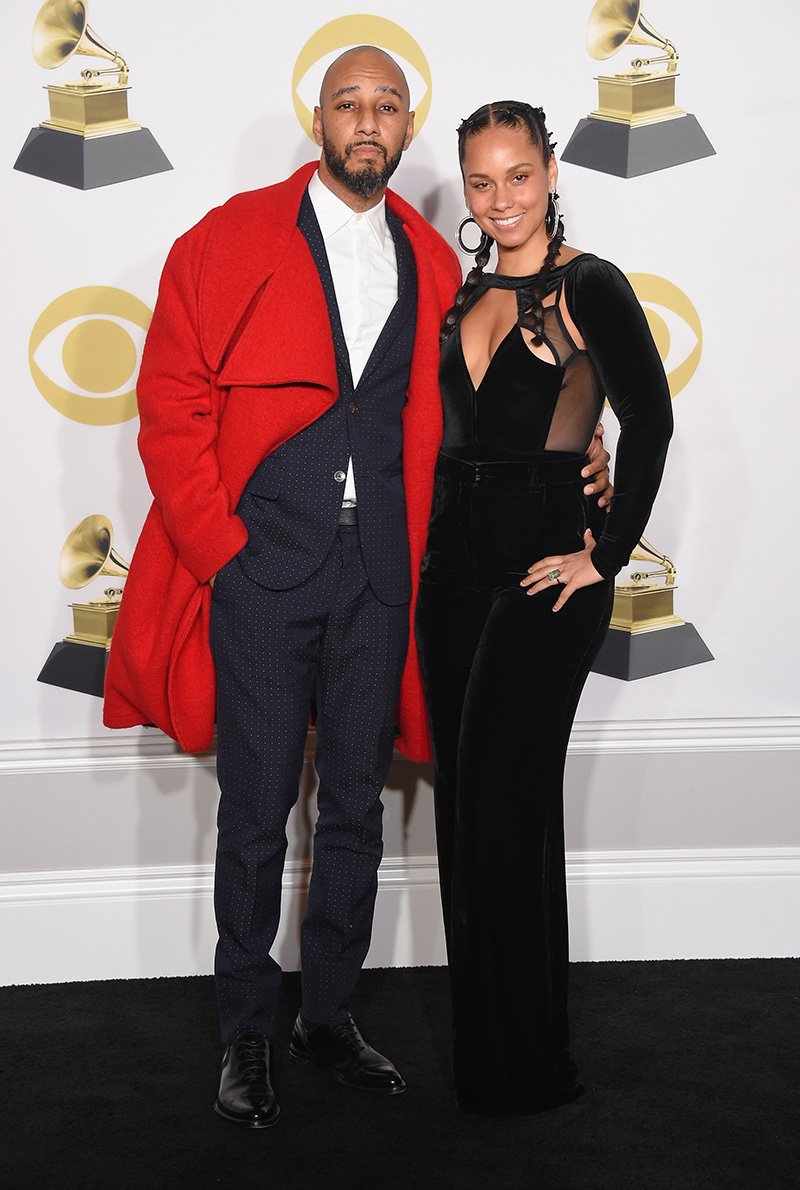 Taking to Instagram, Beatz shared a picture collage of all his kids, from the youngest to the oldest, and their striking resemblance to him could not be denied.
The collage featured his four sons on the side while his daughter Nicole was in the middle of the collage. His sons, Nasir, Kasseem Jr., Egypt, and Genesis, looked gorgeous and had their father's face. Captioning the image, he wrote:
"My dream team ?????Guess who's the boss in this photo?."
Quite a number of people tried to guess who the boss was and most of the guesses revolved around Nicole because she was the only girl while some suggested it was Genesis because he was the baby of the house.
Fans and followers also used the opportunity to compliment Beatz and his kids. Most people agreed that all the kids had a strong and undeniable resemblance to him.
Keys has revealed that one thing that has helped her and Beatz parent properly is a lot of communication. 
Others could not help but also comment on the fact that all Beatz kids were gorgeous. There were a lot of comments on how handsome and beautiful they all looked. One of the fans who answered the question had a little extra to say:
"Mr.Genesis is my pick for Boss... But all of them for a fact are going to dominate & be leaders in whatever fields they select ..."
Beatz welcomed his first child, Prince Nasir Dean with Nicole Levy. The 18-year-old is a budding disc jockey and has done quite well for himself in the entertainment space. He broke the internet when he went as "Skeletor" for this year's Grammy Awards.
Beatz and his ex-wife, Mashonda Tifrere welcomed Kaseem Dean Jr. but split up after being married for almost four years. He shares his third and only girl child, Nicole, with Zhanna Andrianova.
Beatz and Keys got married in 2010 in Corsica and they both welcomed their sons, Eygpt and Genesis in 2010 and 2014, respectively. 
Although the family is large and unique, Keys has revealed that one thing that has helped her and Beatz parent properly is a lot of communication and talking about everything that needs to be discussed.