DJ Khaled's Son Asahd Melts Hearts Hugging His Little Brother Aalam in This Cute Photo
Earlier this year, DJ Khaled welcomed his second son and now the star just shared an adorable photo of both his kids. Check out the cute photo now. 
DJ Khaled is a proud father known for his regular posts of his son Asahd who has even appeared in his music videos and award ceremonies. 
Earlier this year, Khaled had even more to celebrate after he welcomed his second son with his wife Nicole Tuck, revealing the news on social media.
Since his arrival into the world, the proud father has been showing off his beautiful children and with how adorable they are, fans love each new post shared by the musician. 
His latest one is melting the hearts of the internet. It was an adorable photo of the two brothers embracing each other with the caption:
"So you know who I do it for ! My boys ! @asahdkhaled @aalamkhaled THANK YOU GOD !"
Khaled announced that his second child was born sharing a series of photos at the hospital, including one with their doctor as she asks him if he is ready. 
After the birth, the photo shows him high-fiving the same doctor as he finished the post with his signature catchphrase, "Another one."
Asahd has been a great big brother since the beginning.
When it came to revealing his name, Khaled waited until he had the eyes of the world on him, announcing it while picking up his first-ever Grammy for his song "Higher" featuring the late Nipsy Hussle. 
During his acceptance speech, he thanked his wife and let everyone know that he had a one-week-old son before embracing his wife and saying:
"His name is Alealam. It means 'the world' in Arabic. And I also want to pick up my other son, Asahd. Daddy will be home!"
Khaled has been with his wife Nicole since the 90s, way before he became a superstar, with the couple welcoming their first child together in 2016.
Asahd has been a great big brother since the beginning, with the proud dad, sharing a sweet photo of his eldest child tucking in his little brother.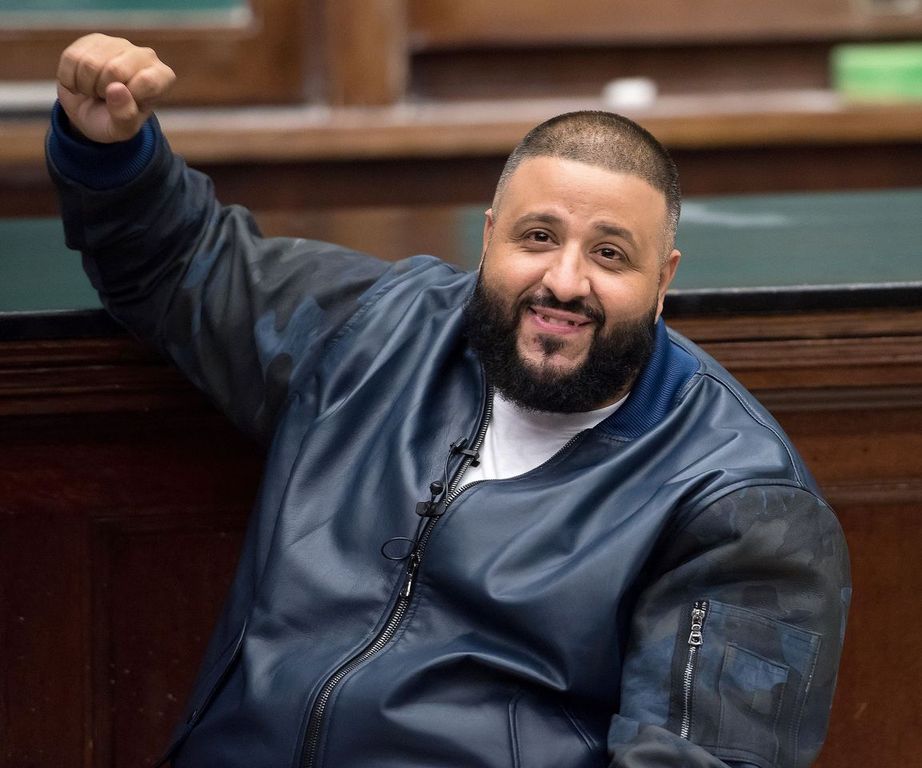 While his wife may not live her life in the limelight, she has an
impressive
resume herself, having received a Master's in education. 
She may not appear on social media as much as her superstar husband, Nicole has also primarily spent her time managing her career.