Craig Raymond Turner Took His Life Two Years Ago — Remembering Tina Turner's Personal Tragedy
Craig Raymond Turner, the eldest son of Tina Turner, died by suicide in 2018. His famous mother believes that his loneliness was a main factor in his death.
When Tina was only 18 years old and in a relationship with the Kings of Rhythm saxophonist Raymond Hill, she gave birth to Craig. Unfortunately, their romance didn't last long, and she went to marry Ike Turner.
Craig was supposed to introduce his partner to Tina on his birthday.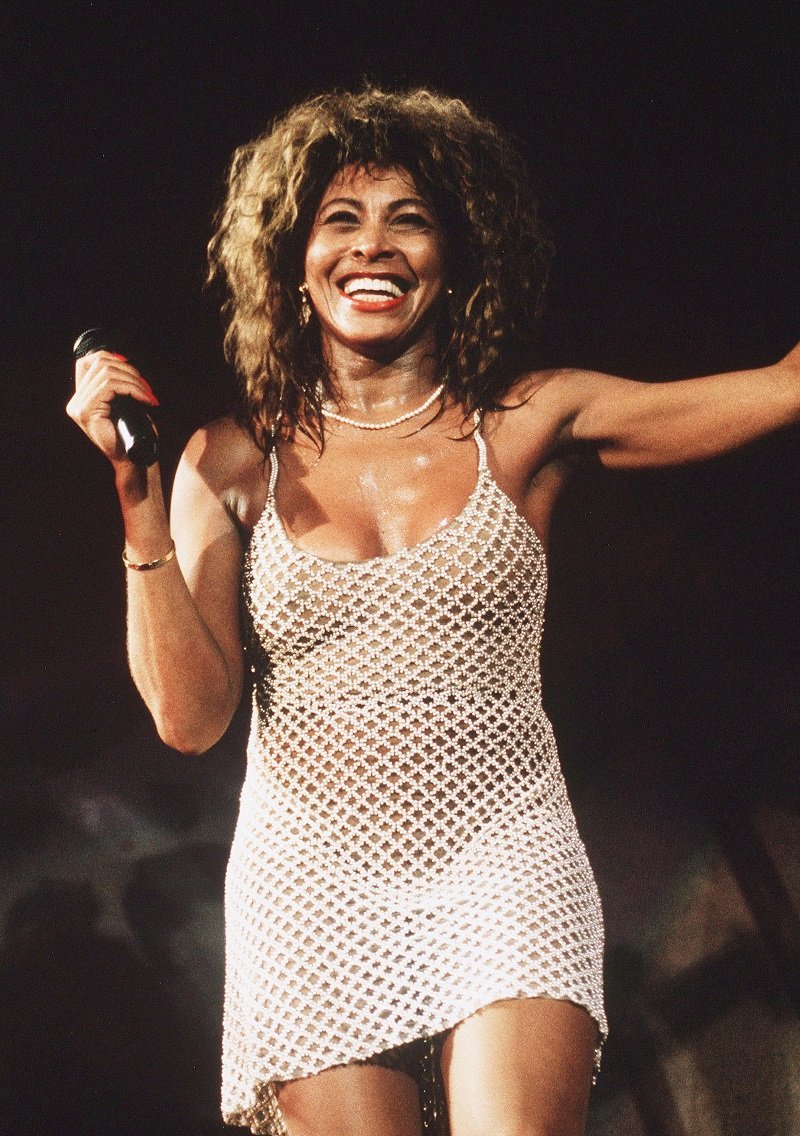 CRAIG RAYMOND TURNER SAW IKE BEING ABUSIVE TO TINA
Ike adopted Craig as his own child, and Tina did the same with Ike's two children from his first marriage. Tina and Ike Tuner's love story is famous for many reasons, including the abuse she suffered.
During an interview with Oprah Winfrey, the singer confessed that Ike's children never reacted to the abuse, but Craig, on the other hand, was "a very emotional kid."
She recalled when Ike was fighting her, and Craig knocked on the door to ask if everything was fine. Tina added that she would ask Ike not to "beat" her at home as she didn't want the kids to hear it.
After many years, and even though she was afraid, Tina left Ike, but was very afraid that he could track her down, just like he had once done before.
He eventually found her and asked if they could talk in a car, but before he could harm her again, she left the vehicle. According to Tina, Ike was glad that she escaped because he had a gun with him.
Craig Raymond Turner's mom managed to divorce her husband and take better care of her children, and also learned an important lesson from her ordeal:
"[Leave]. Nothing can be worse than where you are now. You have to take care of yourself first—and then you take care of your children. They will understand later."
CRAIG RAYMOND TURNER'S DEATH
When Tina Turner left her husband, Craig had already graduated from high school, and he went on to become a real estate agent who worked in Beverly Hills for Rodeo Realty.
Sadly, on July 3, 2018, Craig was found dead at his Studio City home in California. His death was ruled a suicide. On the day of the incident, Tina was seen at the Giorgio Armani show at the Haute Couture Fashion Week in Paris.
At the time of his passing, Craig, 59, was survived by his mother and half-brother, Ronald. Raymond Hill, Craig's biological father, died in 1996.
Weeks after Craig died, Tina shared a photo on social media showing herself and a few members of her family scattering her son's ashes off the California coast. In the caption, she pointed out it was her saddest moment as a mother.
TINA TRYING TO FIND ANSWERS TO CRAIG'S DEATH
Shortly after her son's death, Tina revealed that she didn't know what had driven Craig to the edge, especially because he had just found a new job with a prestigious real estate company in California and was involved with a new romantic partner.
What Craig felt for his lover was, according to Tina, quite strong as he once told his mother that he had never felt as good with anybody else.
My saddest moment as a mother. On Thursday, July 19 2018, I said my final goodbye to my son, Craig Raymond Turner, when I gathered with family and friends to scatter his ashes off the coast of California. He was fifty-nine when he died so tragically, but he will always be my baby pic.twitter.com/XzZQCdz8tl

— TinaTurner (@LoveTinaTurner) July 27, 2018
Things between the couple were moving quickly, too, as Craig was supposed to introduce his partner to Tina on his birthday in August 2018.
After remarking that she didn't know what "pulled him down," Tina confessed that it must have had something to do with being alone.
One year after Craig's death, Tina admitted to having pictures of him smiling "all around," and that she sensed her son was in a good place.
At the moment, Tina Turner is married to Erwin Bach. They tied the knot in 2013 on the shores of Lake Zurich, Switzerland, after being in a relationship for 27 years. Craig Raymond Turner is probably watching over them from heaven.
If you or someone you know is considering suicide, please contact the National Suicide Prevention Lifeline at 1-800-273-TALK (8255), text "help" to the Crisis Text Line at 741-741 or go to suicidepreventionlifeline.org.