Prince Harry and Meghan Markle Celebrate the Duke's 36th Birthday by Donating to a Charity
The Duke and Duchess of Sussex are all about helping others from their privileged position, and the youngest child of late Princess Diana marked his recent birthday by making a great gesture for the youth.
Prince Harry and his 39-year-old wife Meghan Markle are known to be passionate philanthropists, something they still have in common with the rest of the British Royal Family, despite the distance the couple keeps with them recently.
Considering this, it is not surprising that the husband and wife chose to mark the occasion of Harry's 36th birthday on September 15, 2020, by making a generous donation to a non-profit organization that works to help impoverished African girls access to education.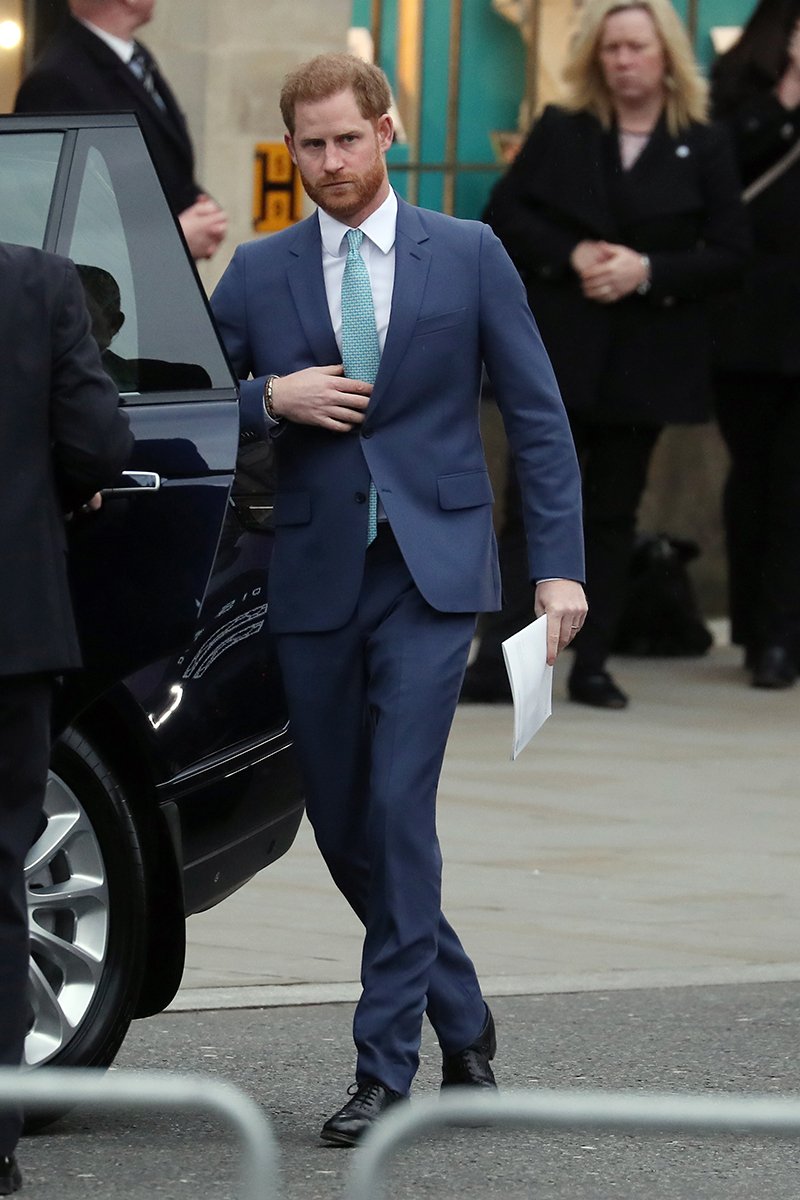 CAMFED – Campaign for Female Education took to its official Twitter account on Harry's birthday to reveal that the Duke & Duchess of Sussex had made a personal donation of $130,000 to the cause, sharing a message on the couple's behalf.
"No better way to celebrate what really matters. Thank you to everyone who donated," read the note shared on the charitable organization's social media, signed by "Harry and Meghan."
The announcement was made soon after the campaign was closed after having received a total of $129,000 in donations, with Harry and Markle doubling the amount with their own contribution.
Not only were Harry and Markle inspired by the goodwill of so many people toward a cause so dear to the Duke and Duchess, but also the campaign was started as a way to honor both Harry and Markle's birthdays (she turned 39 on August 4.)
PASSION FOR CHARITY
The husband and wife have been collaborators for CAMFED at least since 2018, when Harry paid an official visit to the organization while in Zambia, and to mark 2019's International Women's Day, Markle took part in a panel discussion with their director Angie Murimirwa.
CAMFED is also a partner of the Queen's Commonwealth Trust, of which Harry and Markle remain president and vice president even after stepping back from their royal duties recently.
It seems Archie Mountbatten-Windsor may be influencing baby names in the U.S. https://t.co/iSYIS5SCAK

— HuffPost Canada (@HuffPostCanada) September 11, 2020
Back in May, the couple marked their son Archie Mountbatten-Windsor's first birthday also donating to two charities of their choice.
A LOVELY THROWBACK
Harry's brother Prince William and his wife Kate Middleton didn't let Harry's birthday go unnoticed in their social media, with the two sharing a special message to mark the occasion, putting the rumors of a conflict among them to rest once again.
Using both their official Twitter and Instagram accounts, the Duke and Duchess of Cambridge shared a lovely throwback picture that showed the husband and wife trying to keep up with Harry, who outruns them in a track field visibly, amused.
"Wishing a very happy birthday to Prince Harry today," read the caption of the snapshot, taken in 2014.