People: Meghan Markle & Prince Harry Never Planned to Live Permanently in California
Though California was not their initial plan, the couple changed their lives completely. After staying for a while at Tyler Perry's estate, they are now starting a new life that is far away from Frogmore Cottage.
The Duke and Duchess of Sussex, 35-year-old Prince Harry and his wife 39-year-old, Meghan Markle, have just found their perfect home in Santa Barbara, California. Though they were initially planning to move to Canada, the couple finally decided to stay at the former Suits star's home country. 
Following their decision to leave the royal family, the couple, joined by their 15-month-old son, Archie, temporarily moved to Vancouver Island in Canada, announcing that they were planning to live between the UK and North America. However, they later chose to travel to the US and locate their home base there.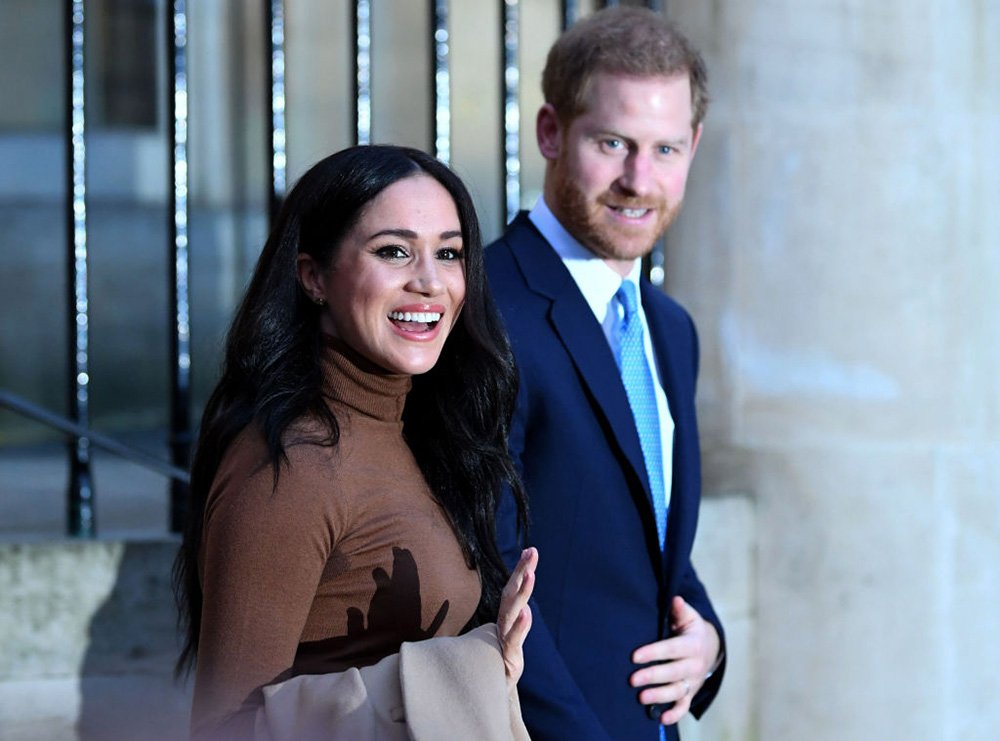 In June, they secretly fell in love and bought a $14.65 million house with their own money, since Harry is looking for financial independence from his royal background. The couple took out a $9.5 million mortgage for their new 18,671-square-foot residence which was previously owned by Sergey Grishin, a Russian businessman.
It is being reported that Meghan Markle and Prince Harry are developing a new TV programme that will take a 'political stance' on feminism and racial inequality issues. @MatthewStadlen asks: Will this be detrimental to the Royal Family? pic.twitter.com/Q9fwQsv4Fa

— LBC (@LBC) August 23, 2020
THE MANSION
The Duke and Duchess of Sussex's new residence in Montecito is a Mediterranean-style mansion with 9 bedrooms, 16 bathrooms, a library, a gym, home theater, wine cellar, and more. It was built in 2003 and the whole land has an extension of 7.4 acres which includes a tennis court, a children's playground, cypress trees, olives trees, and a rose garden.
Meghan Markle and Prince Harry Make First Appearance Together in Their New Montecito Home https://t.co/ZwhCGj8jmd

— Prevention Magazine (@PreventionMag) August 21, 2020
Some sources have acknowledged that Montecito is a family-friendly community with abundant natural landscaping, and is also one of the safest neighborhoods since it is common to find high profile owners and visitors. 
FAMOUS NEIGHBORS
Since the area is one of the most private in California, some of the couple's new neighbors include Oprah Winfrey, Ellen DeGeneres, Ariana Grande, Rob Lowe, Mila Kunis, and Ashton Kutcher. Other lesser-known nearby residents include vineyard owners, finance executives, and the businessman who owns the mansion featured in the 1983 film "Scarface."
EXCLUSIVE: How Meghan Markle and Prince Harry feel about their new $14.7 million home in Santa Barbara:https://t.co/gY4MbdPj2J

— HollywoodLife (@HollywoodLife) August 20, 2020
However, Harry and Meghan's most important neighbor will be the former actress' mother, Doria, who is Archie's grandmother and nanny and is going to be living right next door to the couple at their comfortable two-bedroom guest house.
Prince Harry and Meghan, the Duke and Duchess of Sussex, volunteered with local Los Angeles charity, Baby2Baby, which provides basic necessities like diapers, wipes and clothes for children and families in need. https://t.co/fgxXss5MsK pic.twitter.com/LciIsfglRr

— ABC News (@ABC) August 21, 2020
FROM ROYALTY TO HOLLYWOOD
After resigning from their royal duties, it seems that the couple has strategically moved near Hollywood to be part of the entertainment business. As much as Meghan might be interested in reconnecting with her past, Harry is determined to join her as well.
Some sources have revealed that the Prince has always had a creative side and his wife has been an inspiration to move towards it. While the couple was staying in Los Angeles, they were seen going to meetings to talk about an upcoming project. While Meghan might be back on set sooner or later, Harry has been focusing on making documentaries on good causes.