'House of Payne' Star China McClain Stuns Fans While Dancing as She Reveals Her Waist Tattoo
China McClain stirred up fans' emotions after sharing a new dance video of herself rocking a two-piece outfit that showed off an adorable waist tattoo.
"House of Payne" star China McClain shared a new TikTok video on Instagram and she left fans wild after showing off an adorable waist tattoo.
In the clip, McClain donned black baggy pants and a matching sports bra that showed off her toned belly. The actress added a touch of color to her outfit with an orange scarf tied on her head.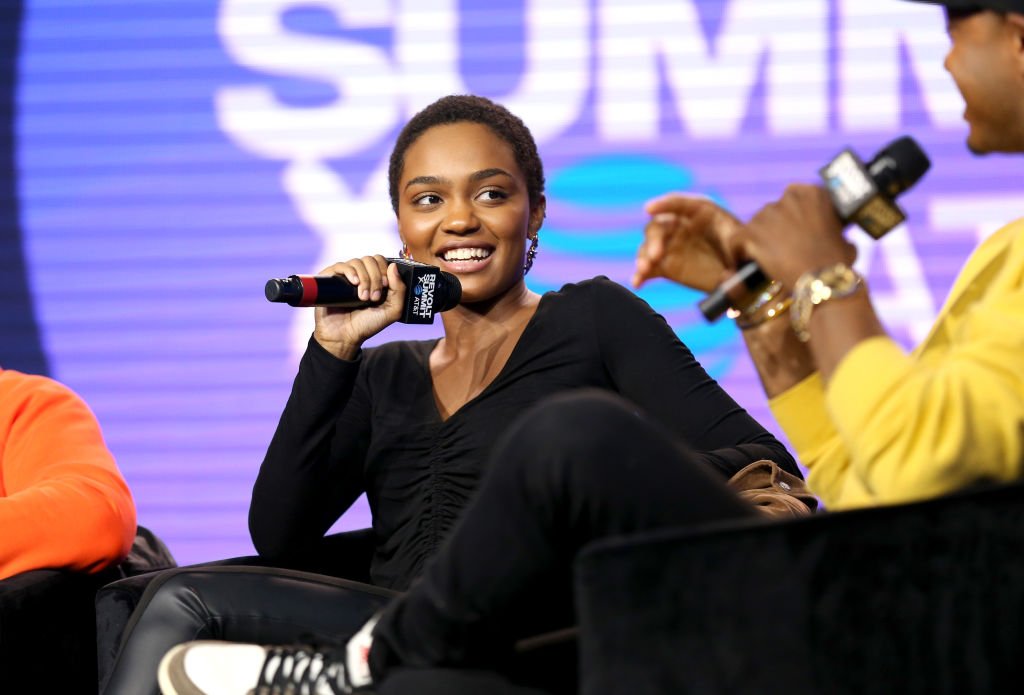 Along with her outfit, McClain accessorized with stud earrings and a gold necklace while she did a dance routine to a song playing in the background.
Though her dancing skills were impressive, what got the most attention from fans was McClain's tattoo which appeared just below her waistline. The design was not clearly visible because the tattoo just peeked quickly from under her pants. One user wrote:
"Anybody else see the tattoo?"

A second fan expressed his shock over the tattoo and stated that he did not know the actress had one. Another left a lovely comment about McClain's tiny waist as well as the tattoo. 
Several others also stated their shock with many others leaving sweet compliments for the 22-year-old actress.
McClain was born on August 25, 1998, to a father who produces music and a mother who is a songwriter. 
Last month, McClain made news when she took to TikTok to address men who seemed uncomfortable with her big chop which she debuted last year.
McClain stated that she cut her hair because she wanted to and not necessarily for public approval. She also encouraged women to acknowledge their beauty with or without their hair.
McClain started her career at the age of seven when she appeared alongside actor Idris Elba in the movie, "The Gospel." Ever since, she has appeared in several movies, including Tyler Perry's "Madea's Family Reunion," "Daddy's Little Girls," and "House of Payne."

In 2011, McClain appeared in the Disney sitcom, "A.N.T. Farm" where she showcased her multitude of talents and funny antics. Through this, she garnered an even larger fanbase.
She also appeared in the 2017 Disney movie "Descendants 2" and is currently a lead character in the CW series "Black Lightning."
Though McCain is only in her early twenties, she has already created a lasting legacy for herself as a youth in Hollywood. With her incredible talents and family background, it comes as no surprise.
McClain was born on August 25, 1998, to a father who produces music and a mother who is a songwriter, so it's easy to understand her knack for entertainment.
With over ten years of an acting career, McClain is undoubtedly a force to reckon with in Hollywood. This young queen made her mark already!