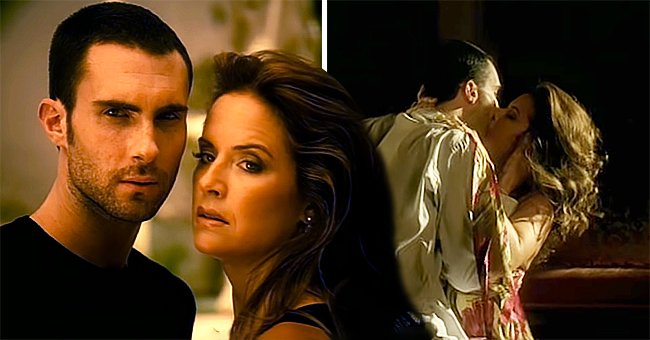 youtube.com/Maroon 5
Here's What Adam Levine Recalls about Kissing Kelly Preston on the Set of 'She Will Be Loved'
In a recent interview, American singer and songwriter Adam Levine opened up about french kissing the late Kelly Preston on the set of the iconic music video of the hit single, "She Will Be Loved."
Adam Levine, the lead singer of the famous American band, Maroon 5, in a recent interview, opened up about his experience working on set with the late actress Kelly Preston.
The pair had shared a kiss while filming the music video for his single, "She Will Be Loved." The singer revealed that he had quite the time, especially since Preston was one of his childhood crushes.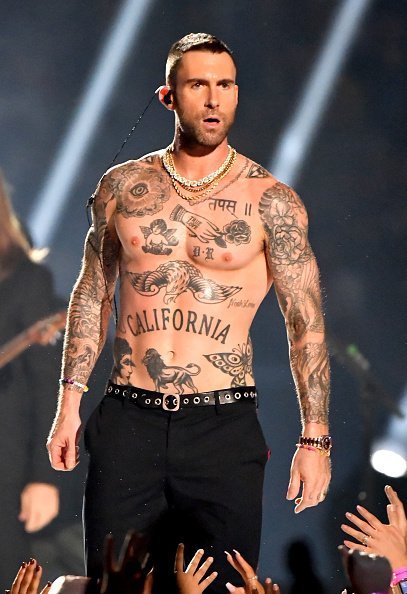 Adam Levine at Mercedes-Benz Stadium on February 3, 2019 in Atlanta, Georgia. | Photo: Getty Images
Levine also added that he had sort of crossed the line with the intense kiss. It was not meant to be a french kiss, but being new to the whole affair, the star enthusiastically went for it.
Though he confessed that it was an experience he would never forget, he also quipped that while he was at it, Preston immediately reined him in. He said:
"I go in to kiss her, and she's like, 'Woah! Woah! Woah! Woah! Oh cowboy. You don't use the tongue.'"
Preston played the role of the mother, but Levine confessed that Diane Lane was one of his top two picks. He went on to add that the late actress had also been very cool and made him feel comfortable.
The singer and Jimmy Kimmel reportedly combined forces to surprise one heroic healthcare worker.
Levine went on to express his profound sadness at the death of the beautiful actress. The 57-year-old reportedly died, after a two-year battle with breast cancer, in July.
The news had been a major tragedy in the Hollywood scene, as Preston featured in many blockbuster films. They ranged from "Mischief," in 1985 to "SpaceCamp," in 1986, then "Twins," in 1988, and "For Love of the Game," in 1999.
She is survived by her husband, actor John Travolta and two children, Ella and Benjamin. The family also lost their second child, 16-year-old Jett, in 2006.
Levine, throughout the lockdown, has also had his hands full. In May this year, the singer and Jimmy Kimmel reportedly combined forces to surprise one heroic healthcare worker during a live-stream.
The lucky nurse Samantha Brown was commended for her heroic service during the pandemic. The celebrities went ahead to gift her $10,000 and also gifted her nursing staff with food delivery gift cards.
It was a sweet surprise for the nurse who could not hide her excitement. At this point, the world can only guess at the further surprises Levine has up his sleeve.
Please fill in your e-mail so we can share with you our top stories!