Country Star Jimmie Allen Shares Heartbreaking Post about Missing Late Father Amid His Success
It was all about mixed feelings for mainstream country star Jimmie Allen who shared his heartfelt wishes on social media while celebrating his milestone achievement.
Jimmie Allen could not help the rush of happiness as he gave fans a glimpse of his performance during the recent Academy of Country Music Awards on Instagram.  
While Allen celebrated his achievement, he noted that he was experiencing different emotions as he would have loved for his dad to witness his success.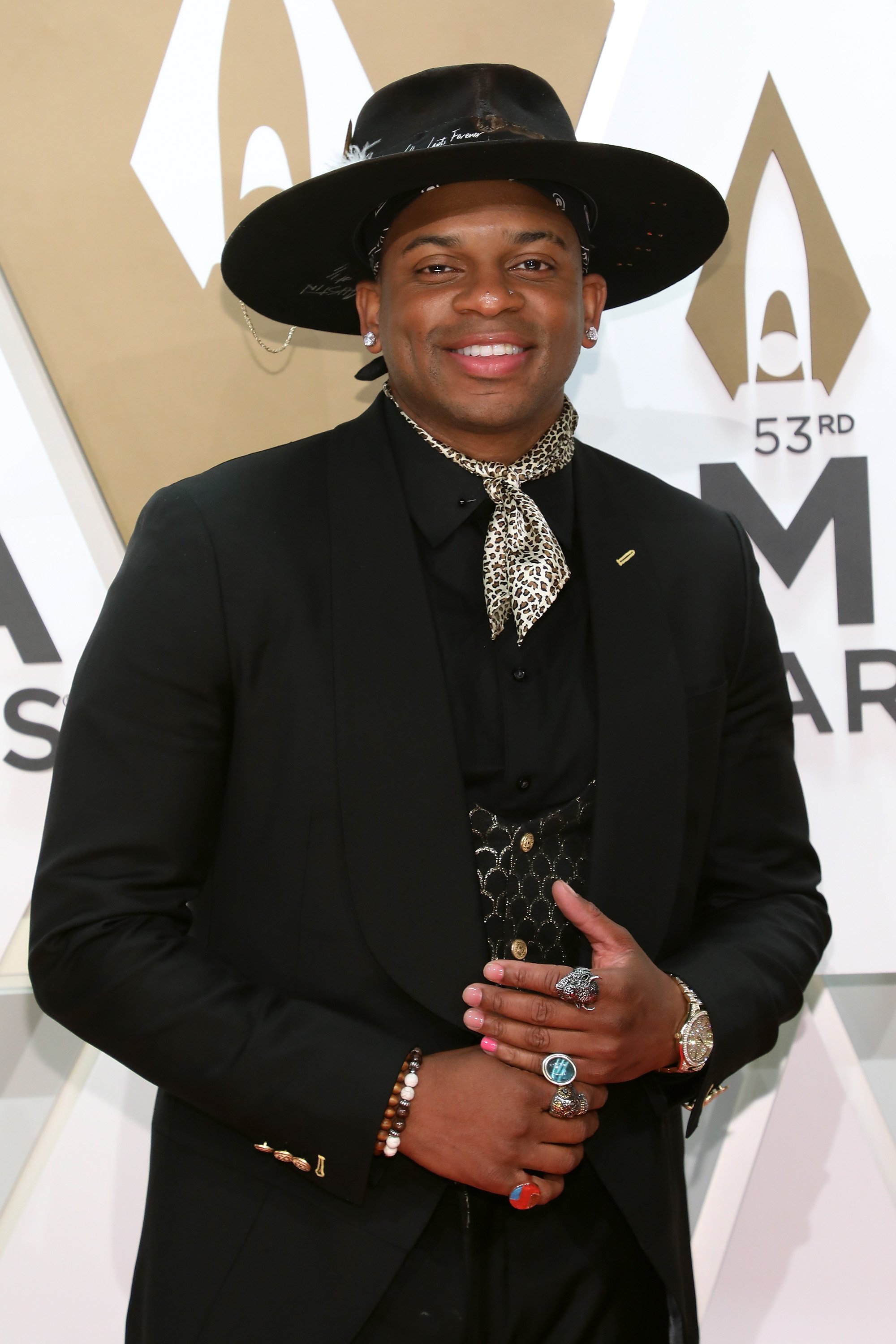 JIMMIE'S HEARTFELT WISH
The clip posted on his page showed Allen in his cowboy attire as he expertly did a rendition of his number 1 hit track, "Make Me Want To." The star wrote of how happy he felt performing the song on the prestigious ACMA stage. Allen captioned:
"My Dad would be proud of this moment, and God knows I miss him so much…"
Allen also mentioned that he wrote the hit song with two of his friends and now they see their work on the number 1 spot on country radio.
Many fans in the comments were helpful as they shared their honest opinions about his song. Some admirers made sure to share encouraging words. 
A UNIQUE MILESTONE
It is safe to say that Allen's music achievement is phenomenal as he not only bagged the number 1 spot with his first single, but he also became the first musician ever to debut his career with a number one rhythm. Speaking on how he felt, the star admitted that he was feeling a lot at the same time.
Now that he is becoming acclaimed, he is working towards expanding his brand.
He shared that it was a cool feeling but he was feeling sad simultaneously. He further added that he was glad it got done. He was recently named one of the new faces of country music and was also nominated at the Academy of Country Music Awards. 
ALLEN'S STORY
A native of Delaware, Allen made his way to Nashville, the bedrock of country music, almost as a stranger. His first job in Nashville was at a gym and he would often use his spare time to make music. 
The 34-year-old who sang "Best Shot" faced a lot of rejection from producers but was determined to keep up his quest for stardom. He lived in his car for a while before moving in with a friend. 
The turning point came when Allen met Ash Bowers, the man who became his producer and manager. Bowers also convinced him to rework "Best Shot" and his big break came through.
Now that he is becoming acclaimed, he is working towards expanding his brand, releasing books, and going into fashion.