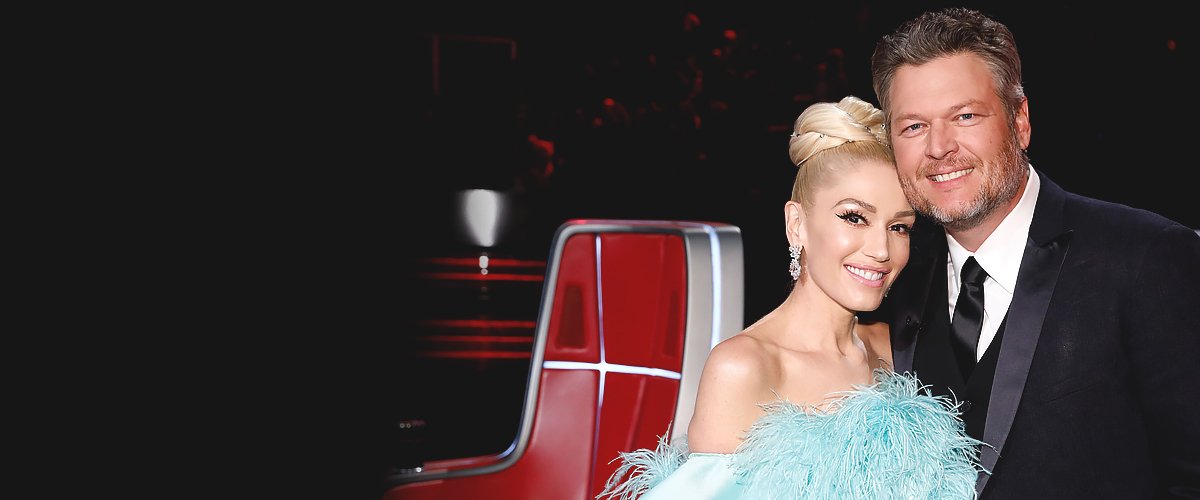 Getty Images
Gwen Stefani Is a Mother of Three — Glimpse into Blake Shelton's Relationship with Her Kids
Blake Shelton is devoted to long-time girlfriend, pop star Gwen Stefani, and is just as crazy about her three children from her 14-year marriage to Gavin Rossdale.
In 2014, when singer Gwen Stefani joined "The Voice" alongside fellow music stars Blake Shelton, Adam Levine, and Pharrell Williams, she was married to Bush leadman Gavin Rossdale, and had just given birth to their, son Apollo.
At that time, country star Blake Shelton was also married to fellow singer Miranda Lambert, but both Shelton and Stefani were dealing with problems in their marriages. Shelton and Lambert were childless, but Stefani and Rossdale shared three sons: Kingston, Zuma, and baby Apollo. When both their marriages fell apart, the "The Voice" co-hosts fell in love, and Shelton took on a ready-made family.
The occasional post Stefani shares on social media gives fans a glimpse into the kind of relationship the country star has with her boys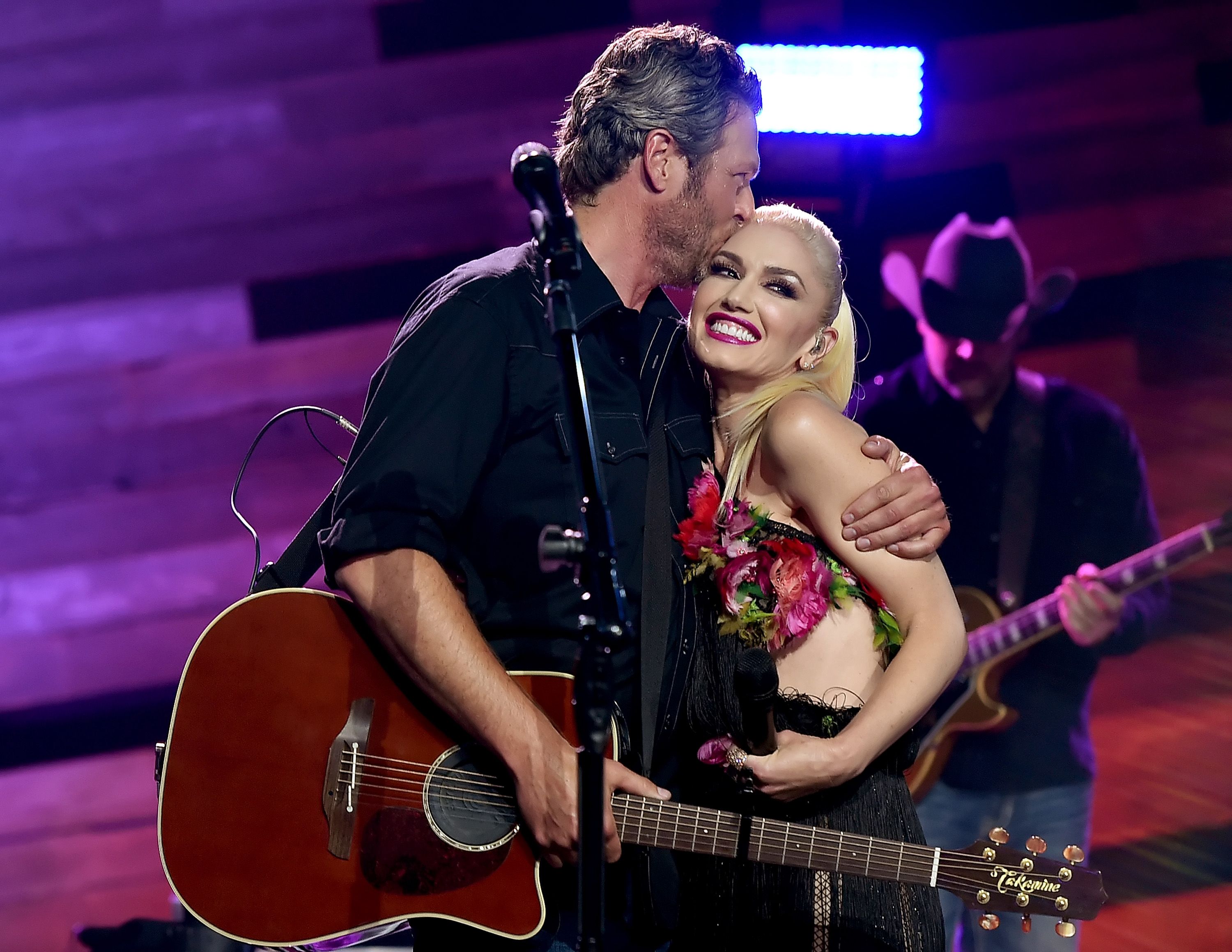 Blake Shelton and Gwen Stefani at the iHeartRadio Theater in Burbank, California in 2016 | Source: Getty Images
BLAKE SHELTON'S READY-MADE FAMILY
On Father's Day on June 21, 2020, Stefani gave a shoutout to Shelton on Instagram, thanking him for helping her raise her boys. Even though Rossdale is a strong and loving presence in his sons' lives, they have grown close to the country singer, and he clearly dotes on them.
For the last 6 years, Stefani and Shelton have been at the center of a whirlwind of rumors: they were in love (yes they were), they are engaged (nope, not yet), and they are going to have a baby together (hasn't happened). At one stage it was stated that the couple was considering surrogacy so Shelton could have a biological child with Stefani, but it seems that the country star is quite content with his ready-made family.
Shelton may not have fathered Kingston, Zuma, and Apollo, but the occasional post Stefani shares on social media gives fans a glimpse into the kind of relationship the country star has with her boys. Shelton is particularly close to Apollo, as well as the other two boys, and admits that they respect him as a secondary father figure. He revealed:
"You do have to consider after a while they start to listen to things that you say and there's a lot of responsibility that comes with that."
As the boys get older, they will be looking to Shelton more and more, and already view him as a stepfather, even though he and Stefani have yet to formalize their bond. In every way, Shelton is their stepdad, talking them adventuring and fishing in his 1300-acre Oaklahoma, where they are coincidentally spending the COVID-19 quarantine.
"He's been helping me out a lot. I literally get to the point where I'm like, 'You gotta get home, I need help.'"
On Apollo's birthday, on February 28, 2020, Stefani shared a post that defines the relationship she has with Shelton, and hos she views him in relation with her children. Stefani shared a snap of herself, Shelton, and little Apollo holding a birthday cake and captioned it:
"6 years ago GOD blessed us w this little angel ? boy ?? #thankyouGOD #happybirthday #APOLLO GX"
What is particularly telling is the use of the word "us" which reveals that Stefani sees Shelton as being a co-parent to her three sons. Shelton isn't just Stefani's boyfriend, he is a steady and steadying presence in the lives of the three growing boys, and it is clear that he is loving the experience.
Stefani and Rossdale seem to have arrived at a point in their relationship where they are co-parenting their three sons amicably, and the three boys have been spending quarantine between Shelton's ranch in Oklahoma, and the Bush frontman's home in Los Angeles.
Please fill in your e-mail so we can share with you our top stories!