Nelly's Girlfriend Shantel Jackson Poses in Video & Shows off Fit Figure in a Colorful Swimsuit
Rapper Nelly's longtime girlfriend, Shantel Jackson, flaunted her gorgeous figure in a video she shared on her Instagram page, showing her in a colorful swimsuit.
Shantel Jackson, the longtime girlfriend of rapper Nelly, stole many of her Instagram followers' hearts with her latest post.
The 36-year-old beauty shared a video in which she donned a colorful swimsuit and pink headband. Jackson also wore pink shades, completing her gorgeous appearance.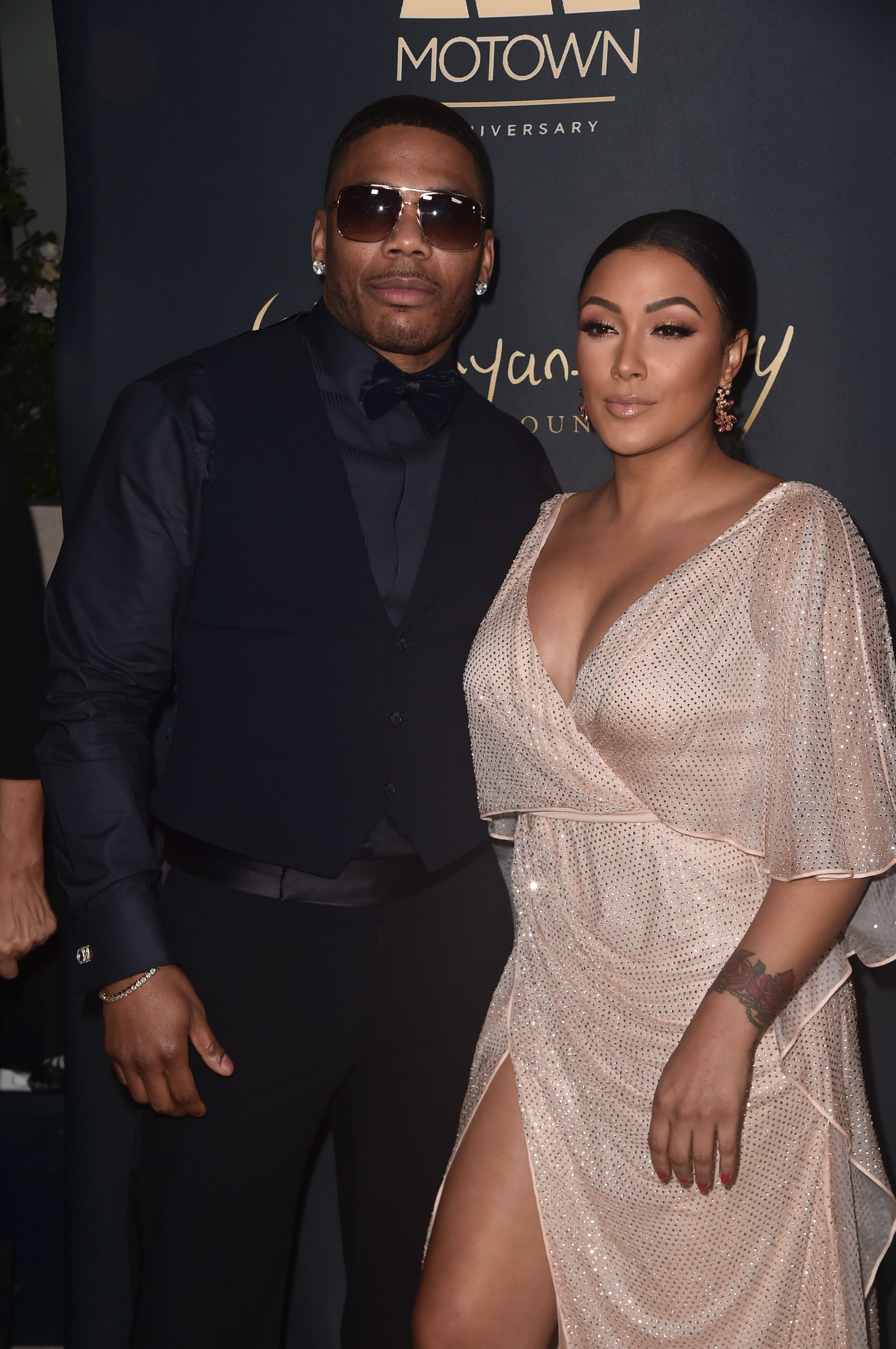 In the video which was shot in her home, Jackson flaunted her curves as she sprayed a fragrance all over her body with so much style and sexiness.
While she sprayed, the sound of the fragrance coming out and an accompanying sound could be heard in the background. Jackson captioned the post, writing:
"The smell of success ? Whats your favorite fragrance drop it below? Headband @fancigoods ??."
Some of Jackson's over 1.5 million followers commented on her post, professing love for her video uploads and her incredible figure. One fan opined that the model needed to have her own show while another person noted that they loved the pink bow headband she wore.
Her relationship with the fighter did not end well, and they were involved in a lawsuit.
Jackson was raised in Miami and began modeling as a teenager. She is also an actress and starred in E!'s reality series, "Platinum Life."
She is a business owner and operates a company named Fanci Goods which deals in the sales of magnetic lashes, accessories, and makeup tools. 
Nelly and Jackson have been dating since 2014 after they met through a mutual friend. Having dated that long, fans are waiting patiently for news of their engagement.
They thought that was the case in 2016 when Jackson shared cryptic photos of herself and Nelly cozying up with the caption, "Reserved Forever!"
She followed up the post with another featuring a heart-shaped drawing over her and the rapper captioning it, "What's Next Baby!!!!" Fans read meaning to the post and started congratulating the couple on a possible engagement. 
However, Nelly cleared the air about their engagement rumors, telling fans to give them a little more time before adding that they were working on it.
Jackson previously dated boxer Floyd Mayweather. Her relationship with the fighter did not end well and they were involved in a lawsuit after she accused him of assault, battery, invasion of privacy, and defamation. 
Mayweather denied the accusations leveled against him and claimed she illegally recorded him during their relationship. Reacting to her ex-boyfriend's claims, Jackson admitted she recorded him.
However, the model said she did it to protect herself because she was obtaining evidence relating to the crimes Mayweather previously accused her of, which included theft and violence.