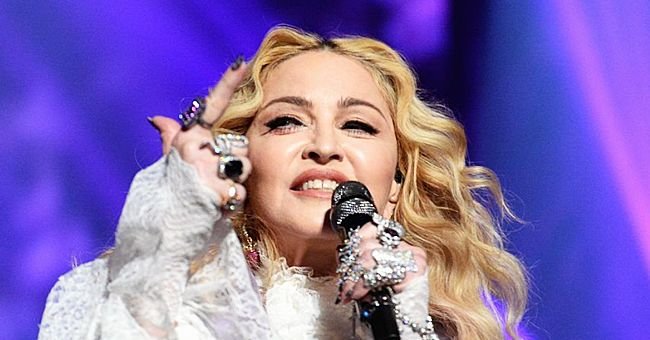 Getty Images
Madonna Set to Direct and Co-write Her Own Biopic with Universal Pictures
Singer Madonna is set to release her biopic in partnership with Universal Pictures. The untitled project will be produced by three-time Academy Award nominee Amy Pascal and co-written with Academy Award winner, Diablo Cody.
Singer Madonna is about to add director and scriptwriter to her list of titles following a recent announcement by Universal Pictures. On Tuesday, September 15, the studio revealed that they were collaborating with Madonna on an upcoming biopic that will tell her life story.
The untitled project seems to be in great hands as entertainment icon and Academy Award winner Diablo Cody, famous for movies such as "Tully" and "Juno," will co-write the script with the pop legend.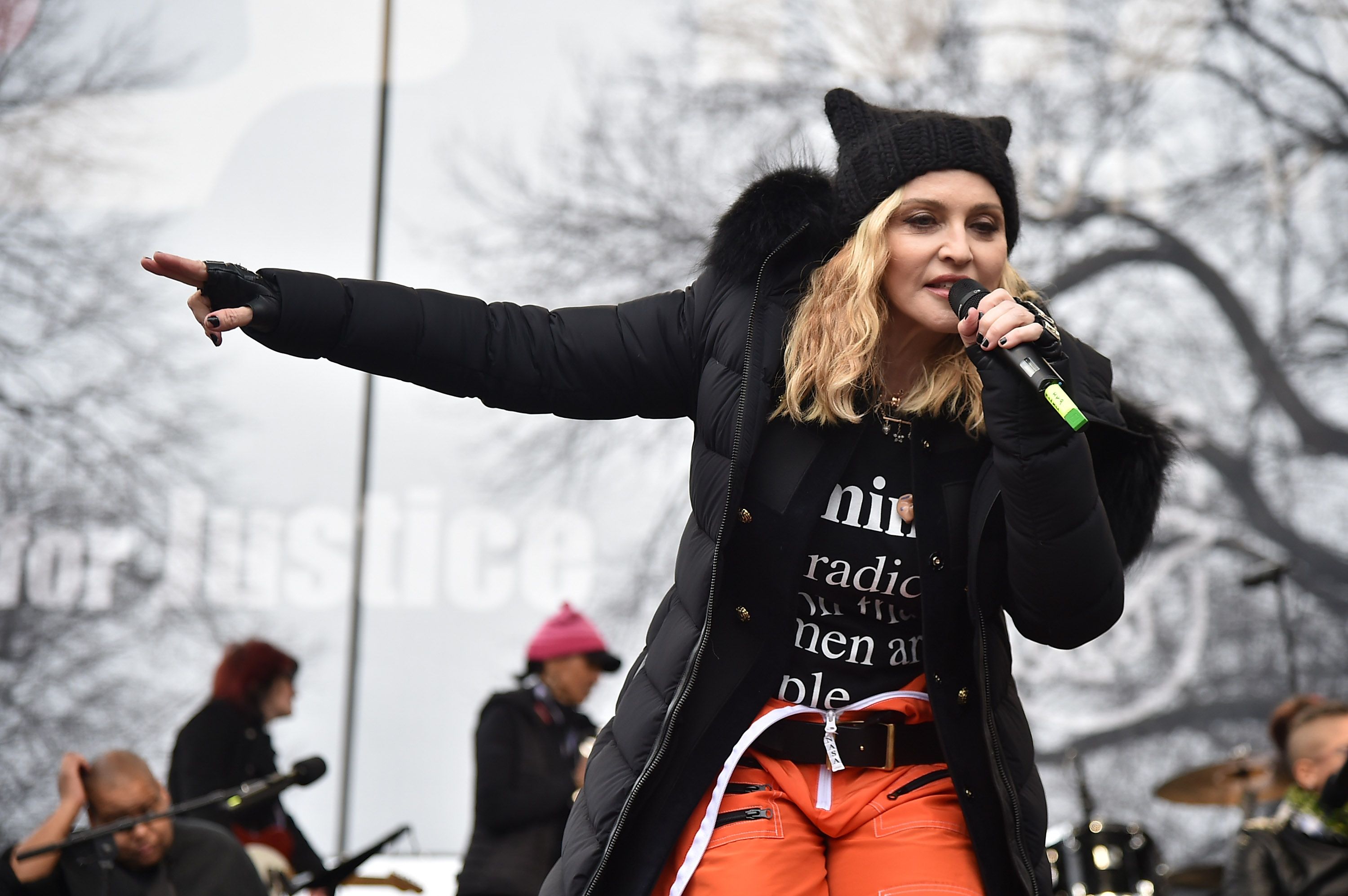 Madonna at the Women's March on Washington on January 21, 2017 | Photo: Getty Images
Amy Pascal, famous for his notable productions under Universal pictures such as "Spider-Man: Into the Spider-Verse," will produce the biopic. Speaking on the film and what message it would pass across, the multi-award-winning artist said in a statement:
"I want to convey the incredible journey that life has taken me on as an artist, a musician, a dancer – a human being, trying to make her way in this world."
She noted that the focus of the biopic would be her music as it has been her driving force through all these years. Before the official announcement, the 62-year-old trailblazer teased the project on her Instagram page, showing different clips of her writing sessions with Cody without giving fans a specific explanation.
This isn't the first screenplay about [Madonna]. In 2017, there was an unproduced biopic written by Elyse Hollander.
Given that the biopic is still in its early stages, there has been no official announcement yet about the production timeline for the film nor who will play the role of the philanthropist and rebel herself.
True to her trailblazer status, history's best selling female artist would break from the traditions of other iconic biopics such "Bohemian Rhapsody" and "Rocketman," which involved their stars as only consultants in the creation process, not storytellers.
This isn't the first screenplay about the "La Isla Bonita" crooner. In 2017, there was an unproduced biopic written by Elyse Hollander, "Blond Ambition" in works with Universal.
Unfortunately, the project didn't sit well with the seven-time Grammy Award-winner who slammed the production company through a cryptic Instagram post, where she affirmed that only she can tell her story.
Amidst working on her biopic, the mother-of-six took the time to mark her 62nd birthday with her children and rumored boyfriend, AhlaMalik Williams, in a lavish ceremony in Jamaica.
Madonna shared photos and videos of the grand celebration with her kids, four of whom she adopted from Malawi. The birthday trip came shortly after she tested positive for COVID-19 antibodies.
Please fill in your e-mail so we can share with you our top stories!