Watch Pregnant Chrissy Teigen Accidentally Reveal the Gender of Her Third Baby in This Video
Television personality and author Chrissy Teigen is expecting a third child with her husband John Legend. In a recent social media post, she accidentally revealed the child's gender.
Last month, Chrissy Teigen, 34, and her husband John Legend, 41, announced they were expecting their third child together. The announcement was made in Legend's "Wild" music video.
Teigen shared a clip of her baby bump to confirm the news. She and Legend are already parents to daughter Luna Simone, 4, and son Miles Theodore, 2.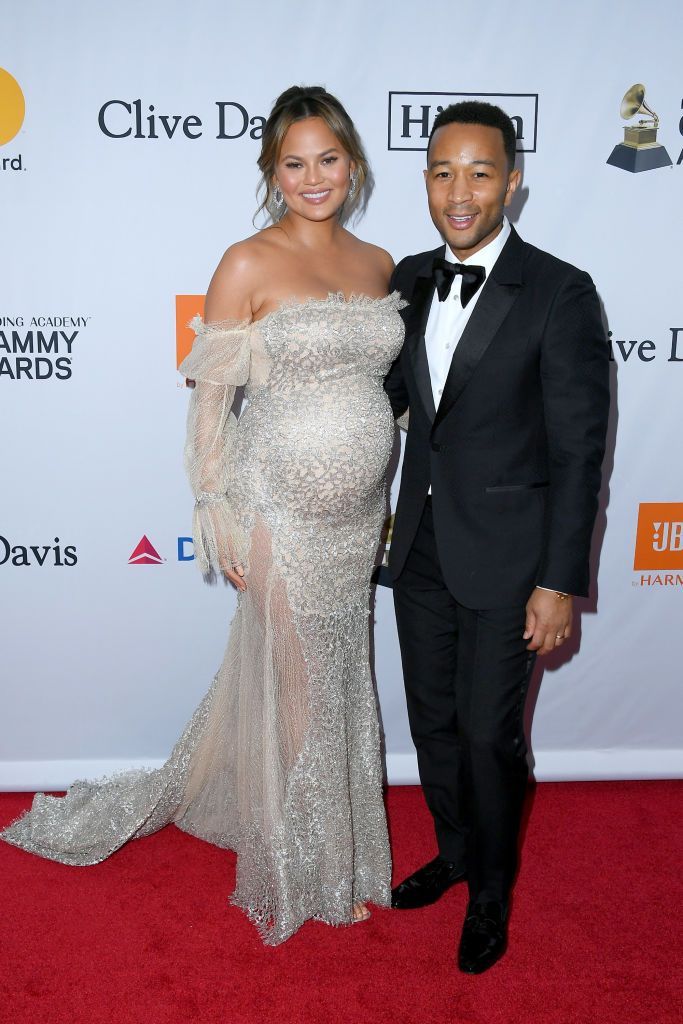 PREGNANCY STRUGGLES
Since the pregnancy announcement, the "Lip Sync Battle" host has been quite candid about her struggles and experiences. Last week, she took to Twitter to share that she was on two-week bed rest.
Teigen explained that she would be on bed rest until next Tuesday.
She revealed how she was using the time working on craftwork for her children. However, on Thursday, September 17, 2020, she accidentally overshared.
REVEALING BABY'S GENDER
In a video on her Instagram Stories and Instagram, the "Cravings" cookbook author accidentally revealed the gender of the baby she was expecting. While discussing the complications that led to her needed bed rest, Teigen said:
"It's so weird because the baby's really, really healthy. He's big. He's probably, oops! That was stupid."
TEIGEN REACTS TO MISTAKE
Realizing what she had done, the star covered her mouth in embarrassment before continuing her update. She captioned the video post writing:
"Hahahahaha might as well tell you."
BEING ON BED REST
In a tweet on Wednesday, September 16, 2020, the "Chrissy's Court" star revealed a bit more about her bed rest. She noted that she'd been in bed for most of the day except for around five minutes.
STAYING IN BED UNTIL NEXT WEEK
Teigen explained that she would be on bed rest until next Tuesday, September 22, 2020. Although lying in bed might seem like a fun way to spend one's day, the television personality noted that it's worse than it sounded.
Been in bed for all but 5 mins of the last 24 hours. Here til next Tuesday. Lord it's kind of crappier than it sounds. On punishment for saying the first two pregnancies were easy peasy

— chrissy teigen (@chrissyteigen) September 16, 2020
PUNISHMENT FOR PREVIOUS PREGNANCIES
She added in her post that she thought the struggles she was having now were due to her early comments. Legend's wife joked that the suffering she was going through was punishment for her sharing that her first two pregnancies were easy.