Pregnant Chrissy Teigen Poses in Mirror Wearing Kim Kardashian's Maternity Shapewear for SKIMS
Chrissy Teigen looked elegant in her new snaps as she gave fans a view of her pregnancy progress. The expectant mom displayed her figure in a SKIMS maternity piece.
Media personality Chrissy Teigen is basking in her pregnancy glow and showing off her pregnancy progress to the delight of admirers. In one of her Instagram shares, Teigen rocked a nude two-piece outfit from Kim Kardashian's shapewear franchise, SKIMS. 
The selfie video was a mirror clip that had Teigen standing in her home's luxury bathroom as she flaunted her baby bump and filmed herself from several angles.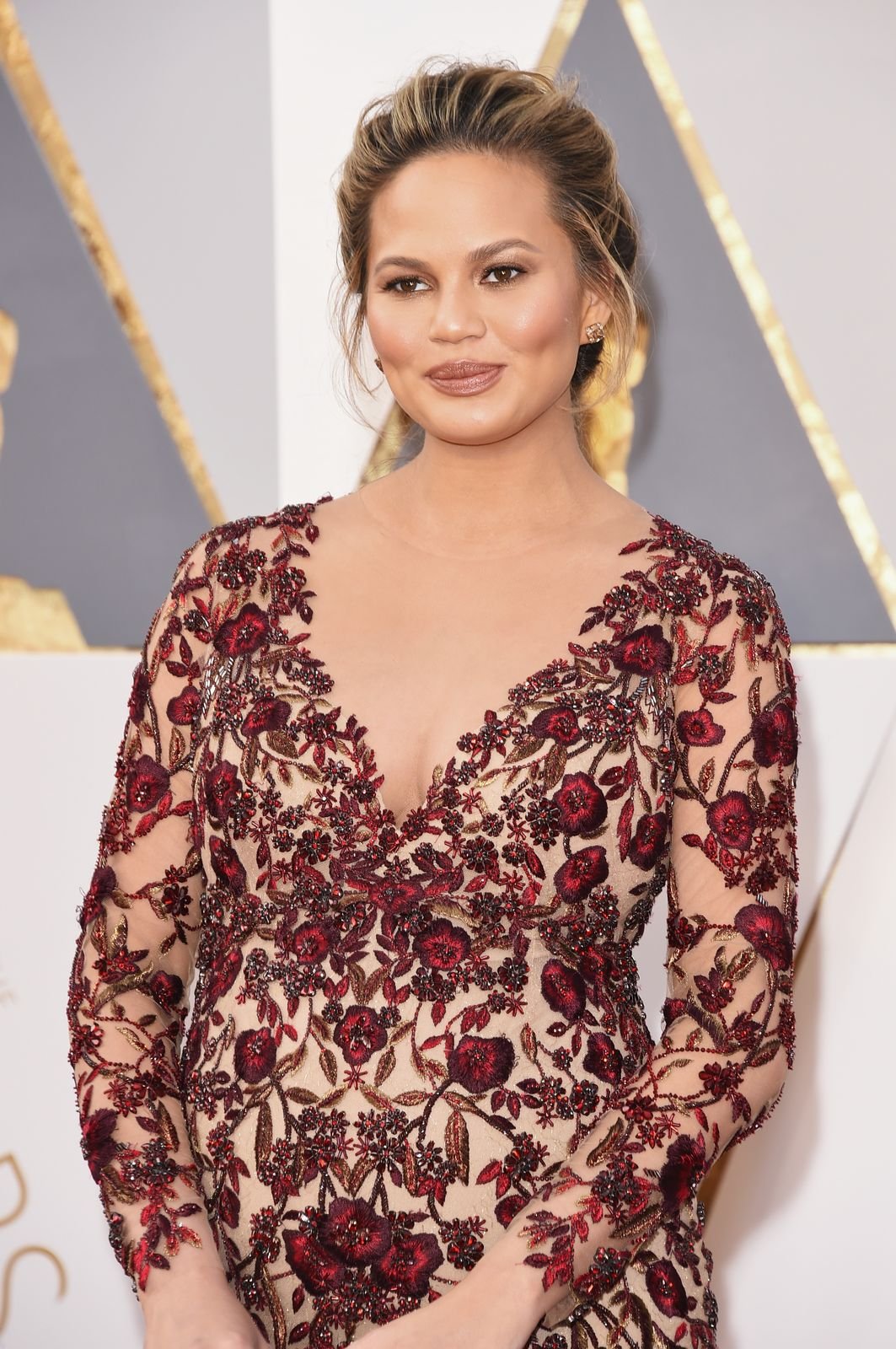 The mom-of-two had her hair in a messy bun while smiling and loving the texture of the shapewear. Presently, doctors have put the witty social media star on bed rest following her fit after she said she couldn't feel her baby kicking.
[Teigen] revealed that she experiences severe pregnancy headaches which had her opting for neck muscle botox.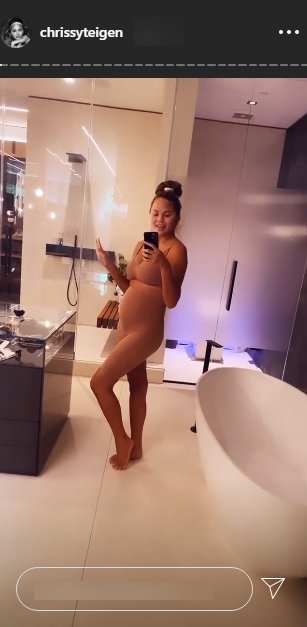 She let fans know that during her bed rest, she would make sure to pick up new hobbies, one of which is knitting vapes for the new baby.
The swimsuit model gleefully informed her fans that she was getting a daily fill of her crave for sandwiches. Teigen stated that she was either making, ordering, or looking at pictures of sandwiches.
I get really really bad pregnancy headaches. was thrilled to be cleared to do neck muscle botox along with a crazy combo of beta blocker shots and radio wave frequency something something doctor terms. anyhow man it's just so bad but I see the light finally

— chrissy teigen (@chrissyteigen) September 5, 2020
For her pregnancy reveal, the "Cravings" author wowed fans as she appeared on her husband's "Wild" music video. Sources also confirmed that the celebrity pair was indeed expecting.  
In one of her Twitter updates, the cookbook author revealed that she experiences severe pregnancy headaches which had her opting for neck muscle botox. She also reassured them that her doctors gave the go-ahead.  
Last week, the 34-year-old had her Instagram timeline buzzing with heartwarming comments from fans after she shared a clip from her doctor's appointment. The star mom had her first child, Luna, with her as she went through with the sonogram. 
Teigen's SKIMS show-off comes weeks after Kim Kardashian experienced backlash from critics who felt she was trying to alter the bodies of pregnant women and make them look slimmer. 
Defending her product, the reality icon noted that pregnant women go through a lot with weight gain and the innovative idea from SKIMS would go a long way in helping many expectant moms, and also in the postpartum period.   
Teigen, in support of Kardashian's maternity shapewear, shared some issues that pregnant women go through with regular outfits while emphasizing how the shapewear helps.