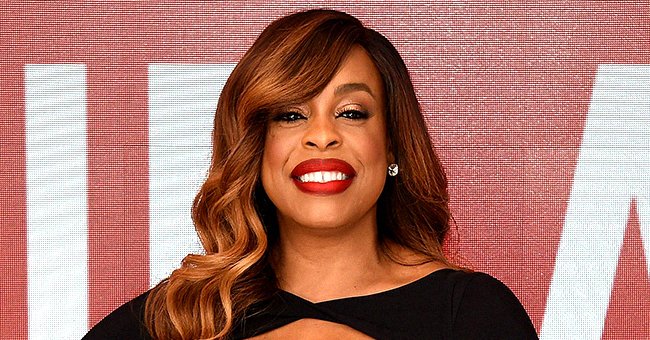 Getty Images
Fans Praise Niecy Nash as They Are Happy Seeing Her & Wife Jessica Betts Glowing in New Pics
Niecy Nash just got married and she is sharing some sweet photos showing herself and her new wife. Check out what fans had to say about the newlyweds.
This month, Neicy Nash married Jessica Betts in a surprise wedding that saw her wear a stunning wedding dress and sneakers with a rainbow sole.
Now the actress is sharing some sweet photos of her and Betts at home, and fans cannot get over how great the newlyweds look.
The star just shared a series of photos revealing that they had rescued a butterfly from their pool and nursed it back to health, adding the hashtag "TheBetts."
Her followers instantly commented on how happy she looked, with many attributing it to her new wife. One wrote that they hoped that God would keep blessing them, while another said:
"I'm so happy my auntie happy ❤️ ❤️ ❤️ like this literally made me smile so hard. I'm happy for you."
Other supportive comments from her followers included one fan who wrote that they were happy Nash was finally going to live her life to the fullest, and from the smiles in the photos, it looks like she is.
Before she was married to Betts, Nash was married to Jay Tucker for eight years, announcing that they were splitting up in October 2019.
They met in 2015 through social media.

A fan reacts to Niecy Nash and her new wife in September 2020 | Photo: instagram/neicynash1
By March, their divorce was final, leaving Nash free to marry Betts. The actress opened up about her new relationship, saying that it had nothing to do with gender but Bett's soul.
During an interview with People, the "Claws" actress revealed that they met in 2015 through social media: She said:
"I loved her before I was in love with her because she is such a special human being. But we began to see each other in a way we never had before."

A fan reacts to Neicy Nash and her new wife Jessica Betts in September 2020 | Photo: Instagram/neicynash1
The couple announced their marriage on August 31, sharing a sweet photo of their wedding day which included 24 of their closest friends and family.
This is Nash's third marriage, with her first being with a pastor, Don Nash. While she was married to Tucker, she said that the secret to a happy marriage is genuine affection.
Nash shares three children with her first husband - Dia, Donielle, and Dominic. She split up with Nash in 2007 and married Tucker in 2011.
The actress has suffered some tragedy after her brother was killed during a school shooting, which prompted her mother to form "M.A.V.I.S." or "Mothers Against Violence in School."
Please fill in your e-mail so we can share with you our top stories!