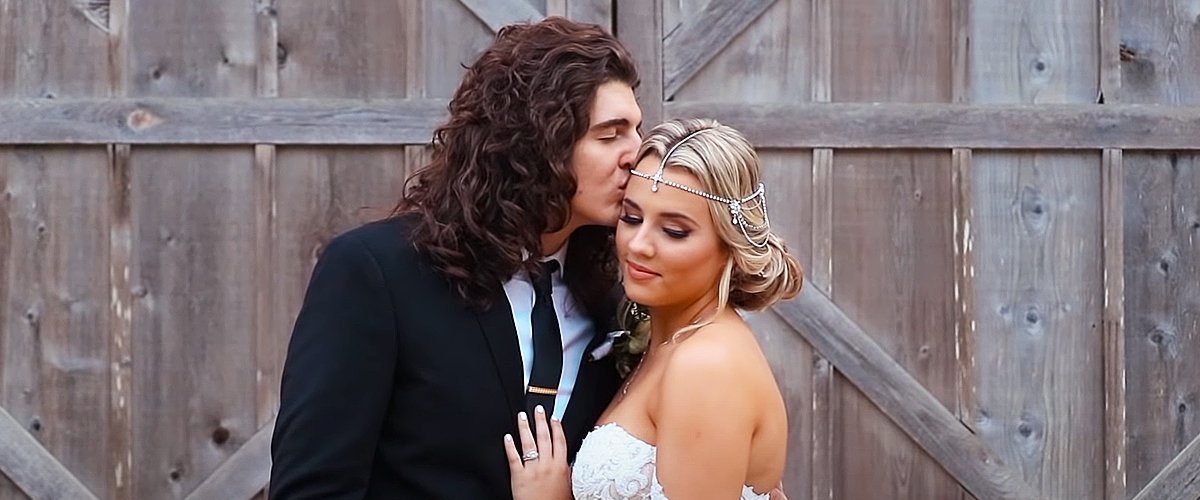 youtube.com/Gabby Barrett
Cade Foehner and Gabby Barrett's Love Story Began on 'American Idol' — inside Their Marriage
Married in 2019, "American Idol" alums Cade Foehner and Gabby Barrett have a love story that could easily fill the pages of a typical fairy tale novel.
Singer Cade Foehner and his wife, Gabby Barrett, became a couple shortly after their first hookup on the sixteenth episode of "American Idol." Since then, their love has stood the test of time, eventually leading down the aisle.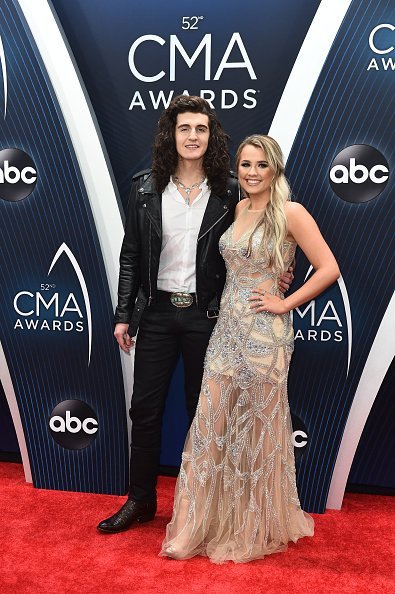 Cade Foehner and Gabby Barrett at the The 52nd Annual CMA Awards | Photo: Getty Images
THE ONSET OF THEIR ROMANCE
Both Gabby Barret and Cade Foehner were contestants at the sixteenth episode of "American Idol" in 2018. Sparks flew between them during their time in the competition. Although Foehner left the show during the top five elimination round while Barret stayed on to the finals and emerged third, their relationship lasted beyond the sets.
Having shared faith and family values admittedly grew their connection to each other. Soon, they developed their romance into a strong relationship.
CADE AND GABBY'S RELATIONSHIP
After dating for almost a year, Cade popped the big question to the love of his life during a trip to Los Angeles to partake in a relationship seminar. Their trip led them to the hotel they first met during their time on "American Idol," and the pair decided to check out the room.
While at it, Cade Foehner got down on his knees and surprised his girlfriend, Barrett, with the engagement proposal. They became engaged in March 2019, with Foehner acknowledging that he planned to do so long before that, but never got the courage.
Their wedding took place in Garrison, Texas, before a hundred guests comprising close family, friends, and acquaintances. While Foehner was twenty-three during their October 5, 2019 wedding, his wife, Barrett, was only nineteen. They had their honeymoon two months later, on a Florida beach.
Cade and Gabby's union progressed without scandals and served as an inspiration to several of the songstress's songs, including "Hall Of Fame" and "The Good Ones."
THE COUPLE'S PLANS FOR THE FUTURE
Even before their marriage, the two never shied away from discussing their plans to have a large family someday. Also topping the list of their plans for the future was the desire to pass on their Christian faith down to their kids.
While at the big family business, though, the lovebirds are on the verge of growing their singing careers into an enviable music empire.
BECOMING EXPECTANT PARENTS
Ten months into their marriage, Foehner and Barrett announced they were expecting their first child. During an interview in August 2020, the 20-year-old expectant mother revealed that she and her husband were soon-to-be parents of an adorable daughter.
Fans received the news with delight, but no one was more excited than the first time parents. Speaking on their joy over the pregnancy and the arriving baby girl, Barrett acknowledged the place of God and faith in their expanding family. She divulged:
"We are very excited. The Lord has blessed us with a little one, and we are really excited to finally be able to share the news with everybody and just have a big old family celebration about it."
Although the pregnancy came as a surprise to the lovebirds, they embraced the news with so much joy.
THEIR BIOGRAPHY AND PERSONAL LIVES
Cade Foehner landed the planet on July 24, 1996, in Shelby County, Texas. Having nurtured a passion for music since his early years, the singer made it into a career in 2013, becoming a member of the Johnson's Lost Crowes band.
The music artist gained recognition in 2018, when he auditioned for the "American Idol," season 16. There he met his soulmate, Gabby Barrett. Since then, Foehner has forged ahead in his singing career as a solo music artist, with the support of his wife.
Foehner's wife, on the other hand, was born on March 5, 2000, to a family of eight children. She grew up with her family in Pennsylvania, where she began singing at the age of nine. Eventually, she took up music professionally and went on to audition for the sixteenth season of "American Idol."
CADE FOEHNER AND GABBY BARRETT'S CAREER
Following her run on the singing competition show, Barret's singing career saw a more prosperous era. She collaborated with producer, Allen Foster, releasing three singles, including "Fireflies," "Your Name on It," and "Missing Love."
Additionally, she opened for top music artists like Toby Keith, Cole Swindell, and Keith Urban. In July 2020, her record-breaking album, "Goldmine," hit charts, earning her the accolade for being the first female singer with the largest streaming week ever for a country album.
Cade Foehner's tracks have also touched hearts through the years, with his biggest challenge being upholding his Christian values in Hollywood. However, the icon only views his music as a form of ministration and hopes to someday fulfill his greater dreams of becoming a pastor.
Please fill in your e-mail so we can share with you our top stories!