Check Out This Jaw-Dropping Pic of Jennifer Lopez Posing in Snakeskin Boots & Unbuttoned Shirt
American actress, singer, and business mogul Jennifer Lopez slayed in snakeskin boots and an unbuttoned shirt in a new gorgeous photo on her Instagram feed.
Jennifer Lopez gave her fans and followers much more than they bargained for with the new jaw-dropping photos posted on her Instagram page just yesterday.
Certainly making good use of the compulsory holiday due to the pandemic, Lopez posted two dazzling hot photos, and in each, the star was wearing different attires.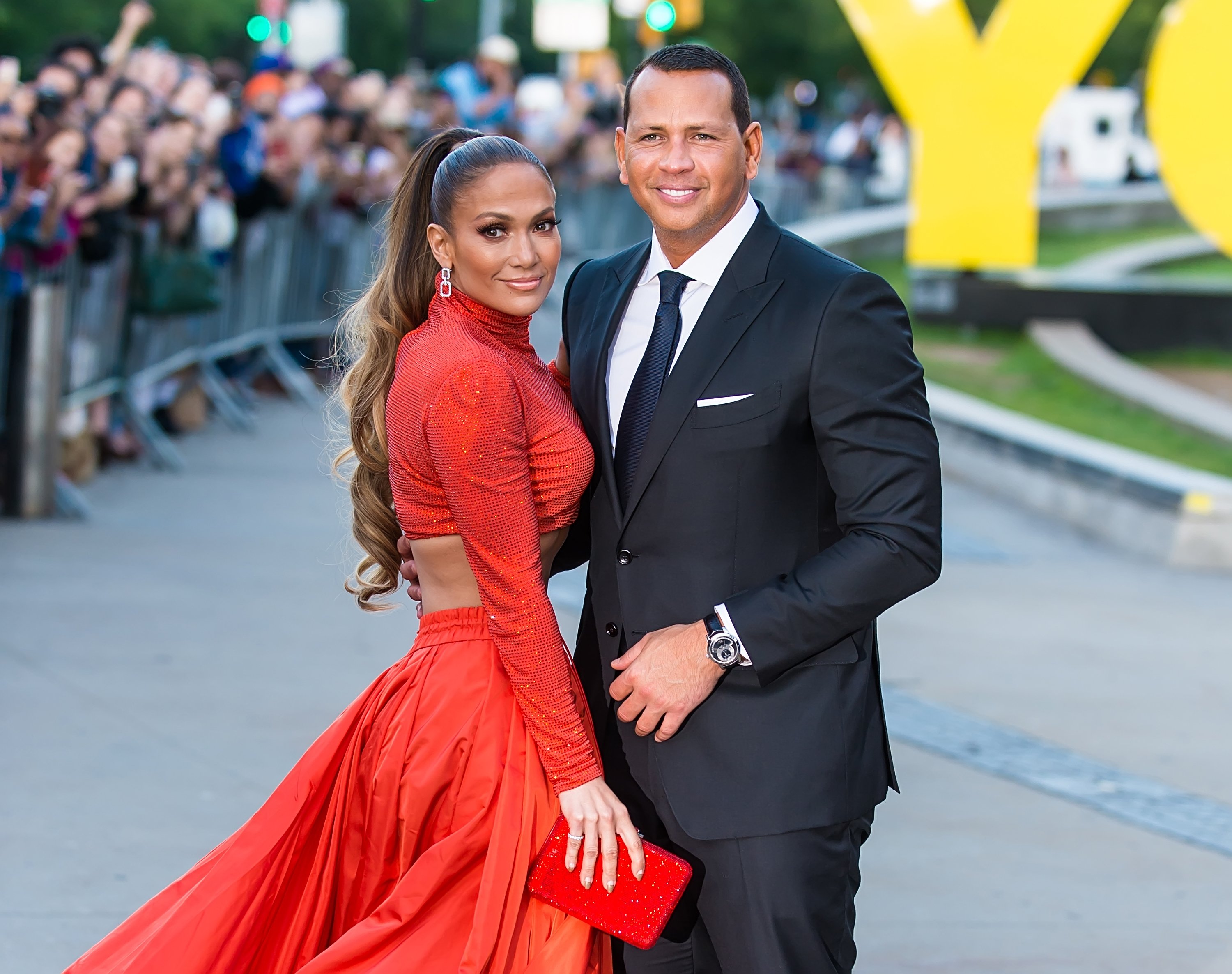 In the first photo, she was seductively lying down on a bed, wearing an unbuttoned shirt that hung loosely around her trim figure. She also finished the look with a stunning pair of snakeskin ankle boots.
In the second photo, the star was lying down on a settee, clad in a black and white wooly sweater, a tiny wooly undergarment, and a pair of rock hard blue jeans. She finished this look with a pair of white sneakers. Beneath photos, she captioned:
"I ♥️♥️♥️ my new snakeskin and sparkle boots! check out all the new styles from my #JLoJenniferLopez collection @dsw…"
Over the years, it has been clear to the world that the star does not only have a flair for music and movies as she boldly ventured into the fashion industry. With these new sets of photos, the 51-year-old continues to make her mark.
The photos were reportedly taken for the fashion brand DSW's new campaign. This is also not the first time will be working with the brand. In July, Lopez revealed her DSW shoe collection with several similarly hot photos.
In a recent Coach campaign video, the mother-of-two was said to have given the world a little peek into her family life. 
Also, just a few weeks ago, the business mogul announced that she would be launching her makeup and skincare line in a post on Instagram, much to her fan's excitement.
However, she did not disclose the release date, but she divulged that she had been working very hard on making it perfect. The brand is called JLo Beauty and is set to offer products ranging from cosmetics to skincare.
The star continues to make a name for herself as just last December, she released her 25th perfume called "Promise." She also joined forces with Inglot Cosmetics on a makeup collection in 2018.
Besides being a media personality and beauty enthusiast, Lopez has been known to be a family woman. In a recent Coach campaign video, the mother-of-two was said to have given the world a little peek into her family life. 
The actress was seen having lunch out in the open with her mother, Guadalupe, and 12-year-old twins Emme and Max. Besides being a wholesome video, the one thing that stood out was Lopez's uncanny resemblance to her 74-year-old mother.
It was reported that the star also posted another set of lovely family photos on her Instagram feed on Labour day. The pictures showed Lopez, along with her fiancé, Alex Rodriguez, and kids having a family outing. The star evidently prizes her family time.