Kyra Epps Shows off Her Adorable Daughter Indiana in a Cute Outfit as She Plays with Toys
Actor Mike Epps's wife, Kyra Epps, shared photos of their toddler daughter, Indiana Rose and gushed about how fast she has grown.
Actor Mike Epps's wife, Kyra Epps, recently shared a sneak peek at her special quality time with their toddler daughter Indiana on her Instagram story. She posted a photo of her toddler playing with a toy and wrote:
"SHE'S GROWING SO FAST."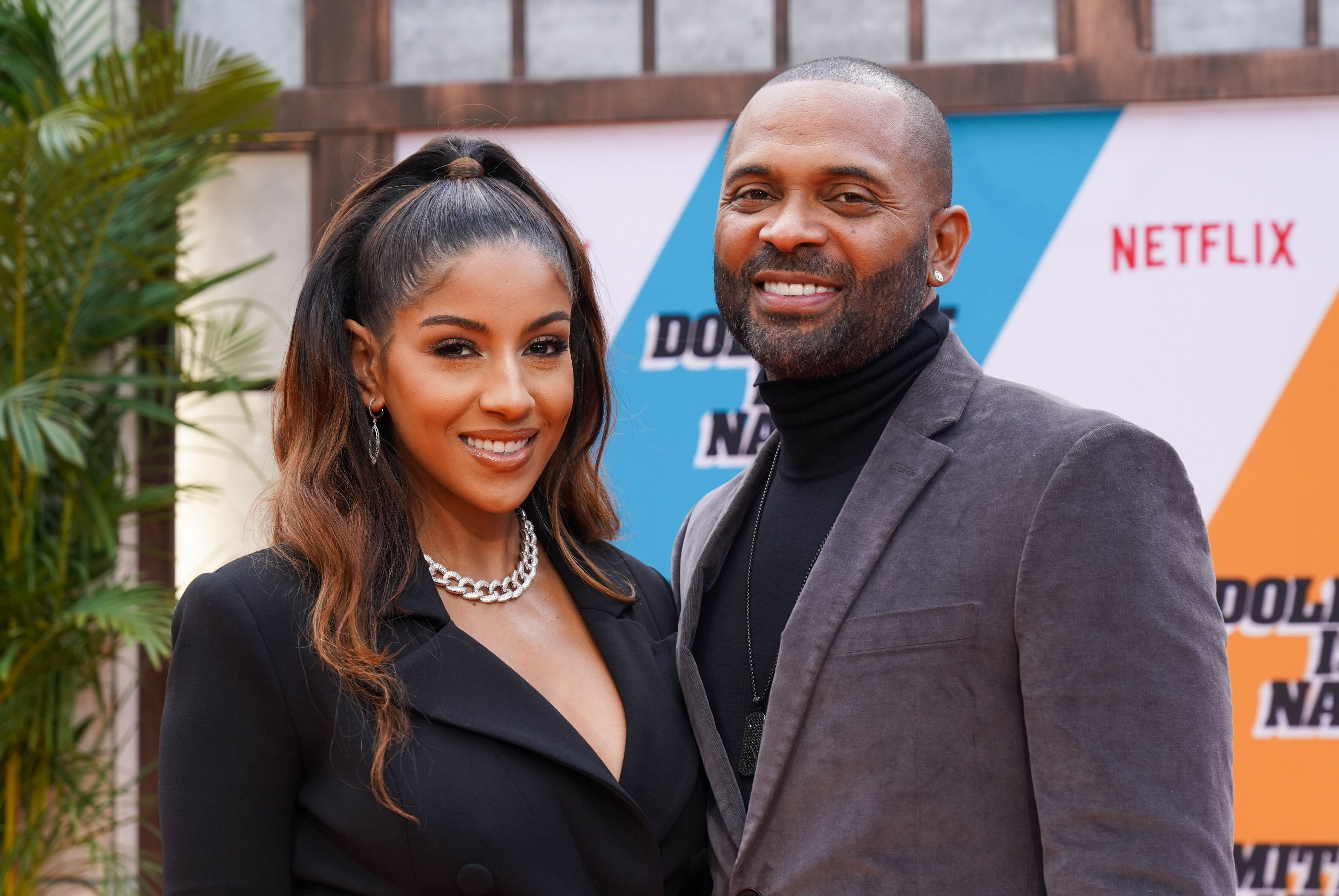 In the picture, little Indiana was clad in a white top that had her declaration of love for the Indianapolis Colts written on the front in dark blue. 
Her adorable "I heart Colts" top was not paired with pants but diapers instead, as she focused all her attention on the toy beside her. 
Presumably a learning toy, the square frame featured shapes and alphabets stacked all over it to draw the toddler's attention.
Indiana sat on a lush-looking pristine white surface and looked very comfy yet chic with her glittering gold necklace and small top knot. Playtime seemed to be going well for this mother and daughter duo.
The newborn was dressed all in pink, looking as adorable as ever.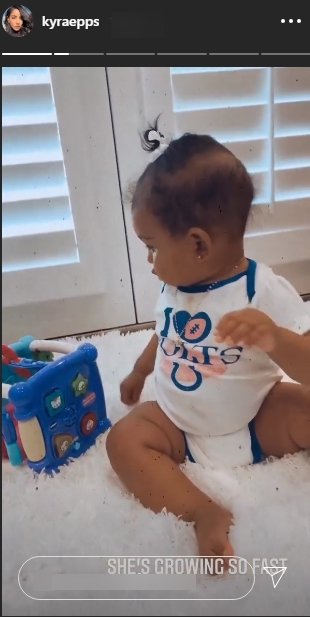 Although Indiana already looks like a big girl and is a professional at melting hearts, the adorable tot has only been around for a little over six months.
Kyra and Mike made the big reveal that they were expecting a child in December 2019. The dad posted a stunning maternity shoot of his wife on Instagram and captioned:
"God bless my beautiful wife and our newborn baby on the way ❤️❤️????"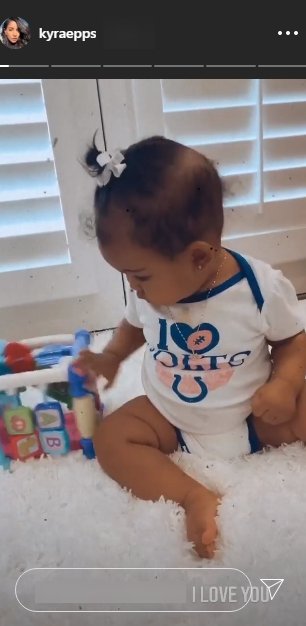 The gorgeous black and white shot showed an angelic-looking Kyra cradling her baby bump in a classy sheer white bodysuit. Her thick dark locks cascaded down her frame to her back as she stared off into the distance. It was the perfect reveal.
On March 22, 2020, ten days after they welcomed her, Mike introduced his little ray of sunshine, Indiana Rose Epps, to his millions of followers on Instagram. The newborn was dressed all in pink, looking as adorable as ever.
The adorable Indiana came as Kyra and Mike's first child together, but the fifth for the actor who has four daughters from previous relationships. He is now the proud dad of 5 beautiful girls.
The incredibly beautiful mom of one reportedly has her own Hollywood career in production at the OWN network. With Indiana, these three make a wonderful trio.