Tiny Harris' Daughter Zonnique Stuns as She Hides Her Baby Bump Posing in a Pink Fur Jacket
Tiny Harris' daughter Zonnique Pullins glows in recent pictures she posted with a pink fur jacket concealing her lovely baby bump.
Tiny Harris' first daughter Zonnique Pullins is a soon-to-be mom with a pregnancy glow out of this world, and she is enjoying every moment stunning with her baby bump as seen in recent pictures.
The expecting mom uploaded a two-slide post on her Instagram. Pullins snatched fierce poses in a lovely pink fur jacket that concealed her baby bump.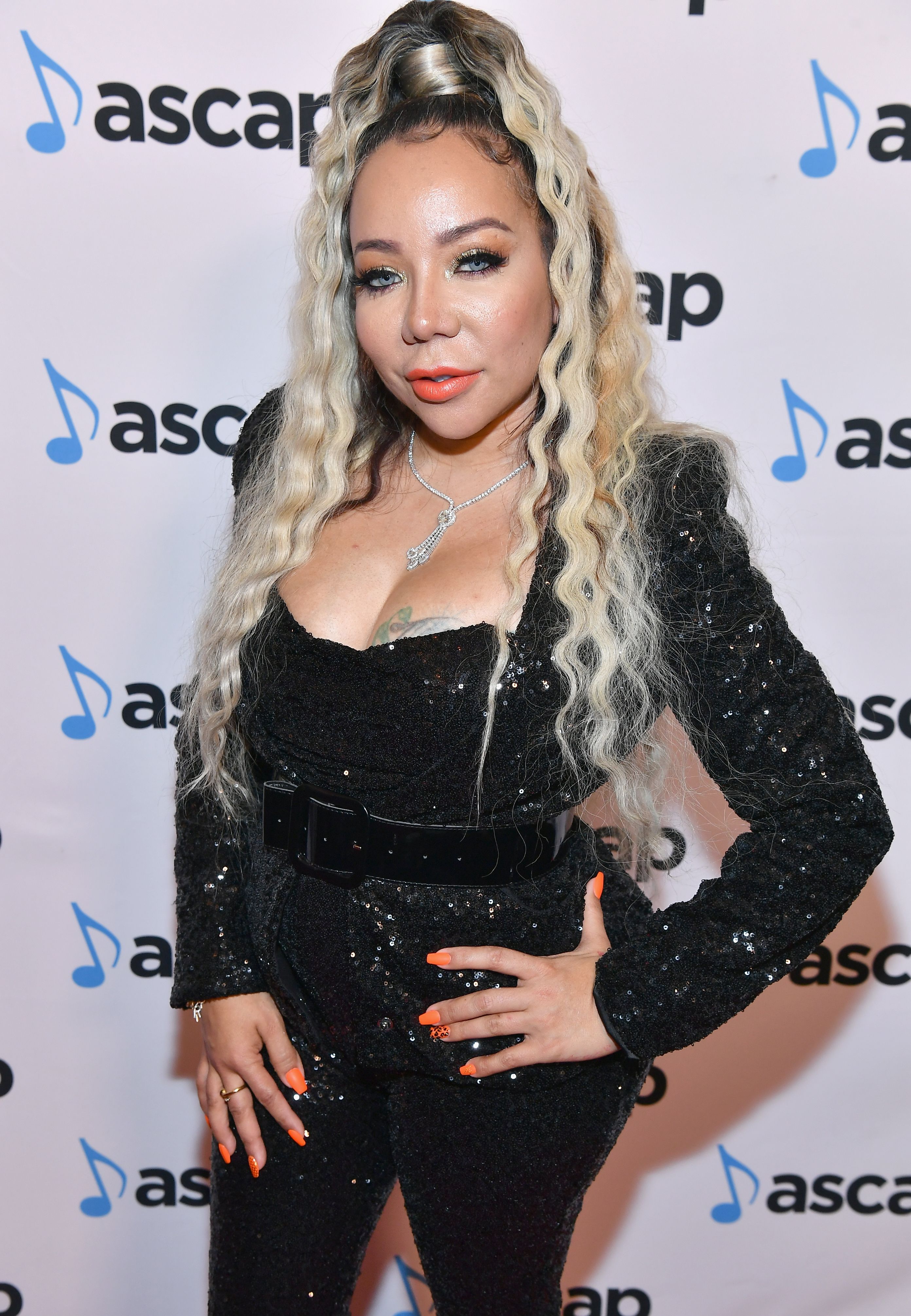 The mom-to-be dominated the photo session with her killer pose and fierce look. She captioned her post, writing, "I don't play tag, [expletive] I been it."
Tiny, defended her daughter's pregnancy from social media critics who criticized [Pullins'] age.
The singer is expecting a baby girl with rapper Bandhunta Izzy, who she has been with for two years. Pullins spoke about her pregnancy journey during an interview, saying it had been easy for her so far, and she never really had morning sickness. She also said:
"With it being my first time being pregnant, I had so many expectations and was thinking, 'Oh, it's going to be really hard.'"
While mentioning the few challenges she experienced with the ongoing COVID-19 pandemic, the expecting singer expressed that in the beginning, she loved the idea of staying indoors due to the quarantine.
On the other hand, the downside was that visiting her doctor was quite tricky because she had to go for all her appointments alone.
Her mother defended her pregnancy from social media critics who criticized her age and addressed the fact that her boyfriend already has two kids.
Harris clapped back at the comments by saying her daughter is well-rounded and she is not any different from her peers.
She backed her statement by adding she too was not married when she had Pullins, and both herself and her daughter lived a great life and turned out fine. She is happy Pullins found someone to have a child with and love.
The proud mom and soon to be grandmother's excitement knows no bounds and in late August, she posted a lovely picture of the couple on her Instagram.
Pullins, 24, and Izzy, whose real name is Israel James, 23, were embracing, with beautiful smiles on their faces in the picture.
Aside from stunning in pictures, the expecting mom has also been busy with personal projects. Recently, Pullins launched a solo career and on May 1, she released a new double single.
The "Growing Up Hip Hop: Atlanta" star spoke about her music's inspiration during an interview, saying she grew up surrounded by musically talented family members, and her biggest inspirations were her grandfather, mother, and uncle.