Hilaria Baldwin Reflects on Her 2 Miscarriages a Week after Welcoming Her 5th Child, Eduardo
Hilaria Baldwin reflected on the emotional pain of her two miscarriages as she doted on son, Eduardo, in a heartwarming Instagram post. The upload came a week after she welcomed him with her husband, Alec Baldwin.
Hilaria Baldwin recently became a mom for the fifth time and is basking in the joy of motherhood with son, Eduardo Pau Lucas Baldwin. However, the pain of her previous losses still linger.
In a recent Instagram post, the new mom shared the joys of holding her baby while recalling the grief she felt when she suffered two miscarriages. The 36-year-old tugged at hearts with an adorable image of her sleeping son, who was photographed shirtless, with his arms above his head.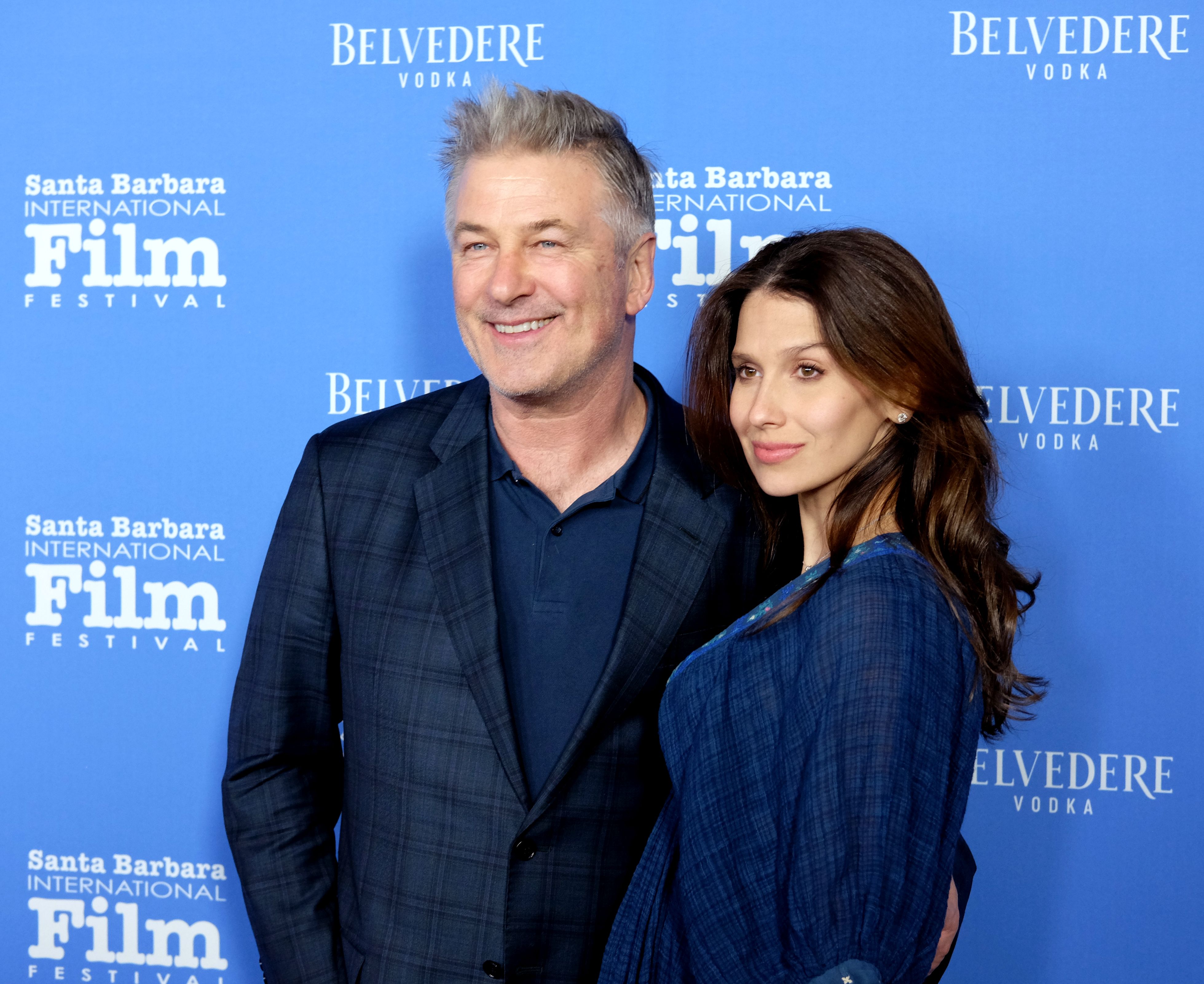 In the accompanying caption, she expressed her happiness for having a "healthy pregnancy" and gushed about how loved her newborn was, after which she reflected on her miscarriage. She wrote:
"The heartache I experienced last year was beyond overwhelming. I don't think the pain of loss ever goes away."
The "Mom Brain" podcast host continued explaining that while the hurt still lingers, baby Edu's arrival brought peace into their lives. She concluded the post, calling her newborn her "soulmate," before appreciating doctors and the other health care workers that cared for her.
Hilaria and Alec welcomed their fifth child on September 8 but didn't reveal his name until days later. 
Last year, Hilaria suffered two heartbreaking miscarriages. The first was in April, around the tenth week of her pregnancy. In September, the actor's wife revealed that she was pregnant again, but unfortunately, the fetus did not make it past the fourth month.
It was a tough time for the family, and the yoga instructor shared the news with an emotional video of her oldest daughter comforting her. She asked for some privacy after sharing the devastating information.
Despite the hurt and stigma usually attached to miscarriages, Hilaria was open to her more than 800,000 followers about her struggles. During an interview with Glamour, she explained that she told her story because she was open to connecting with other women who suffered the same pain. In her words:
"In opening up, not only do I want to heal myself through sharing my story, but I also want to show others that there is another path—one of openness. 
The 36-year-old also noted that she wanted to help dispel the stigma attached to losing a child and rendering useless the power over words like barren or infertile. She urged women worldwide to know there is no right way to deal with miscarriages.
However, with love, will, and support from her husband Alec Baldwin and family, she overcame the situation. The couple soon decided to try again, and thankfully, it was successful. Hilaria and Alec welcomed their fifth child on September 8 but didn't reveal his name until days later. 
The proud mother shared a lovely photo of the newborn wrapped in a wool blanket and, in the caption, noted that his name means "wealthy guardian of peace and light." Now that baby Edu is on board, everything seems perfect for the Baldwins, and they do not intend to take it slow when it comes to showing him off to the world.