Brigitte Nielsen Had a 2.5% Chance of Giving Birth at 54 — inside Her Late Motherhood
Actress and model Brigitte Nielsen, best known for the reality TV show "The Surreal Life" and its spin-off "Strange Love," gave birth at 54, although she had very low chances of doing so.
Born in July 1963, Brigitte Nielsen began her modeling career when she was only 16 years old, working for famous fashion designers like Versace, Armani, and Gianfranco Ferré.
I want to do it until there are no more embryos left.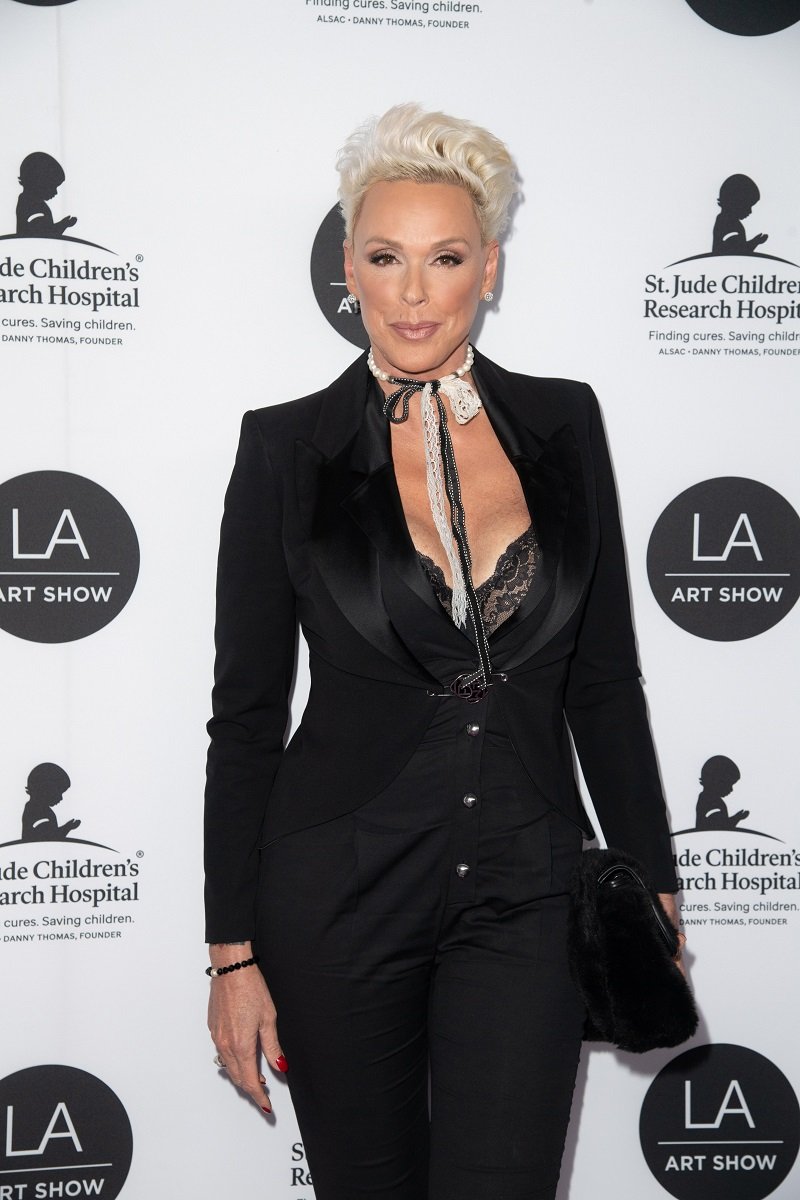 BRIGITTE NIELSEN'S CAREER
She made the transition from the runways to the big screen in the mid-80s when she appeared in "Red Sonja," "Rocky IV," and "Cobra." After working on many other Hollywood productions, Nielsen moved back to Europe.
In Italy, she participated in the short-lived TV show "Festival" and worked in the film series "The Cave of the Golden Rose." After that, she focused her career on hosting TV shows, appearing on reality shows, and starring in B movies.
Brigitte Nielsen's love life has been quite interesting over the years. Her first husband was Kasper Winding, a Danish musician. In 1984, one year after tying the knot, the former couple welcomed their first child to the world, Julian.
BRIGITTE NIELSEN'S RELATIONSHIPS
It was also in 1984 that Nielsen decided to pursue a career in Hollywood, so she divorced Winding and landed a part in "Red Sonja." Julian was raised mainly by his father.
In 1985, Nielsen married Sylvester Stallone, her co-star in the previously mentioned "Cobra" and "Rocky IV." When they met, they were both married to their respective spouses, but they walked down the aisle as soon as their divorces became final.
Unfortunately, their relationship didn't stand the test of time as they divorced only 19 months after exchanging their "I Dos."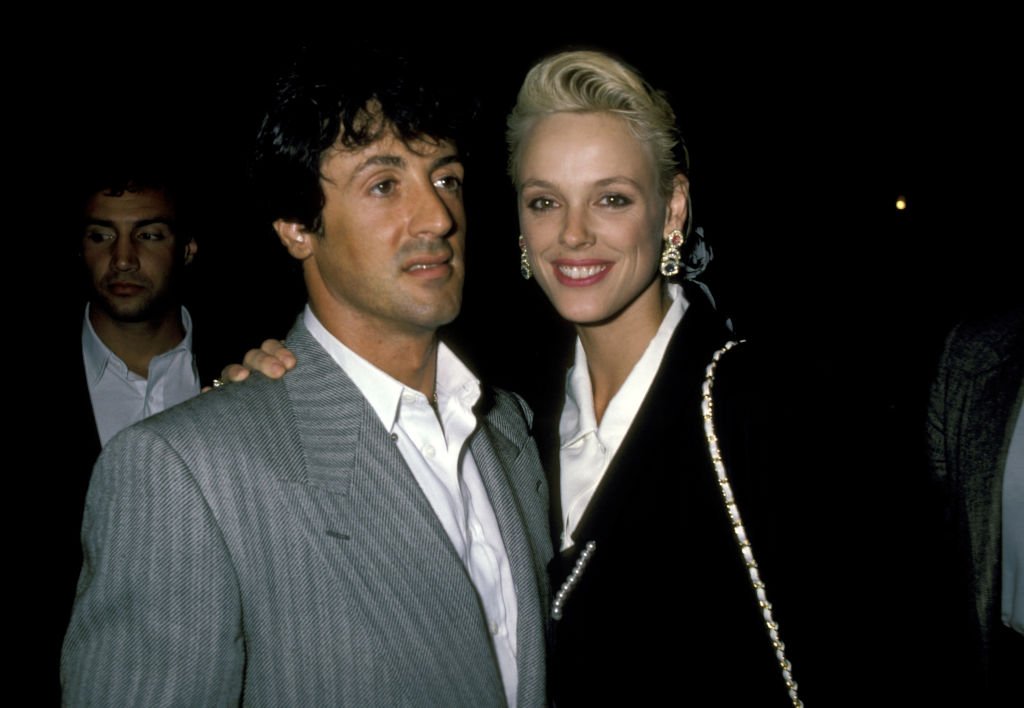 Nielsen was then romantically involved with former football player Mark Gastineau. Although they had a son together, Killian (born in 1989), and were engaged, they never got married.
In 1990, after leaving Gastineau, Nielsen married director and photographer Sebastian Copeland. While they were together for two years, they didn't have kids together.
Brigitte Nielsen's fourth spouse was Raoul Meyer. They were together between 1993 and 2005 and had two children, Douglas and Raoul Jr. Then, the TV personality was romantically involved with rapper Flavor Flav.
BRIGITTE NIELSEN AND MATTIA DESSI'S LOVE STORY
Their relationship was highly publicized, and they even appeared in a reality TV show titled "Strange Love." Their love story was short-lived, though.
Nielsen's current husband is bartender and former model Mattia Dessi, 15 years younger than the actress. The couple met at a hotel in Lugano, Switzerland, and they made headlines for the first time in 2005 during "Strange Love."
The series' ending showed Nielsen leaving Flavor Flav to be with Dessi, whom she married in 2006. Nowadays, they are living in Palm Springs, California.
In May 2018, the couple surprised the world after Nielsen announced that she was expecting her fifth kid.
Brigitte Nielsen's baby news was especially shocking because, at the time of the announcement, she was 54 years old. Fortunately, and after having four sons, Nielsen gave birth to a baby girl named Frida in June 2018.
BRIGITTE NIELSEN'S FIFTH CHILD AT 54
During a 2019 interview with The Irish Times, Nielsen revealed that she spent over a decade trying to get pregnant through In-Vitro Fertilization (IVF), although she had been told she only had a 2.5% chance of success. She added:
"I was always like: 'I want to do it until there are no more embryos left. Somebody has to win the lottery.'"
The model made sure to say that IVF was not for everyone. Apart from the fact that it's quite expensive, the medications and hormones that doctors put women on might have different effects on each individual.
If that wasn't hard enough, those who go through IVF procedures always believe that they are pregnant, but most times, doctors call with bad, discouraging news.
Nielsen pointed out that the partner of the woman trying to get pregnant through IVF should be completely on board with the situation as well, as it's a "devastating" process.
Talking to Larry King, Nielsen admitted that the birth (C-section) was "amazing." Mattia Dessi was by her side the whole time waiting for his first and only child to be born.
Even though Nielsen's pregnancy sparked debate about older mothers, she told Today that being a mother at 55 was better because, with her previous children, she was young, concerned, and scared. Now, she's just excited and enjoying her journey as a mother.
In March 2019, Brigitte Nielsen confessed that she would consider having a sixth child with her husband of almost 15 years, especially because Dessi wants a boy. Only time will tell if she gets pregnant again.