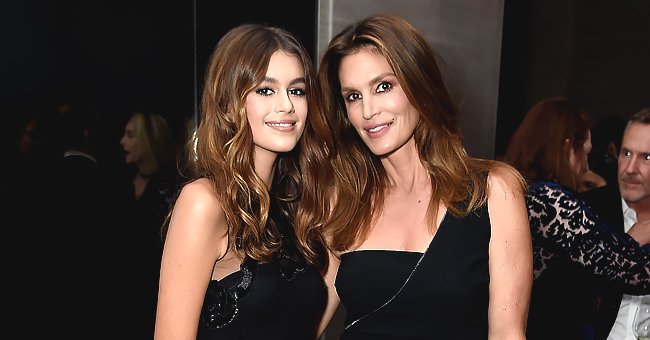 Getty images
Cindy Crawford & Kaia Gerber Pose for a Photo Shoot after Converting Their Garage into a Studio
The mother and daughter often look more like sisters, having starred on several twinning moments, and now they have figured a way to keep working on photoshoots from home for health reasons.
54-year-old supermodel and actress Cindy Crawford shares two grown children with her second husband Rande Gerber, and both of them have followed their mother's steps to become models as well.
19-year-old Kaia Gerber is Crawford's youngest child and her only daughter, and she resembles her mother so much, with the two frequently appearing on photos together, to their fans' delight.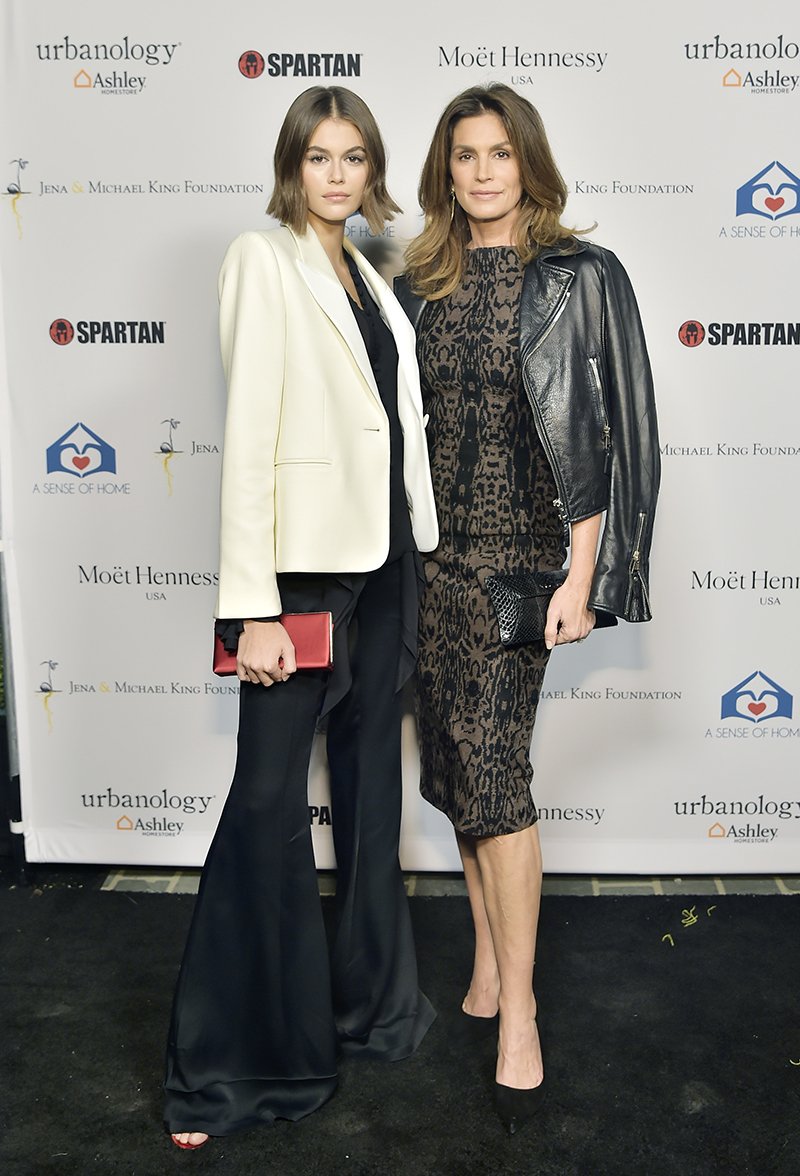 Kaia Gerber and Cindy Crawford attending A Sense Of Home's First Annual Gala in Beverly Hills, California in November 2019. I Image: Getty Images.
On September 17, 2020, Crawford took to her Instagram account to share a couple of behind-the-scenes photos from a photoshoot featuring the other and daughter together, and it is the location of the session that has stolen most of the attention.
As Crawford wrote in the post's caption, her home's garage was "converted into a studio" in order to make the session possible without risking the health of Crawford and her daughter amid the COVID-19 pandemic.
The caption also revealed that the photos are for the watch brand Omega, and she mentioned photographer Norman Jean Roy, who took the photos and who can be seen in the behind-the-scenes with one of his collaborators, both wearing facemasks.
"On set with my favorite model @kaiagerber" the proud mother added in the caption, also joking about the new meaning of "working from home" that the experience gave her.
"Best day with you beauties! Thank you for hosting us Cindy! You're a legend" stylist Natasha Royt wrote in the comments section of the post.
Kaia only debuted on the runway in 2017, but in the last three years, she has made herself a name in the fashion industry, becoming Model of the Year at the 2018 Fashion Awards and having worked with the likes of Versace, Marc Jacobs, Chanel, Stella McCartney, and Fendi.
Kaia not only inherited her mother's looks, but she has also always had Crawford's support to pursue her modeling dreams, always going to her events and posting about her in social media.
The young model recently had an opportunity to showcase her beauty and talent in front of the camera for the cover of Vogue Japan, and all through the photoshoot, it is impossible not to think of a younger Crawford, given their striking resemblance.
There are of course certain key differences. Crawford's signature birthmark close to her lip was not inherited by Kaia, who also has several tattoos, unlike her mother.
Please fill in your e-mail so we can share with you our top stories!